Owing to our changing society, new behaviours and even more demanding environmental and energy standards for real estate, many commercial, logistics and industrial buildings are now obsolete or unoccupied. At a time when land is becoming increasingly occupied, properties still draw interest for many reasons depending on the nature of the buildings, whether for their architectural qualities, their heritage, or even for their potential to be reconverted. Since BNP Paribas Real Estate strongly believes that most of these buildings should be preserved, it has created a think tank dedicated to identifying and assessing the potential for unused and abandoned real estate assets to be reconverted. The head of the think tank, Sophie Magne, Director of Development, Major Mixed Projects, explains how the project came about.  
How did the idea of creating this think tank become a reality within the development teams at BNP Paribas Real Estate?
First and foremost, the Covid-19 crisis made us reconsider our projects and how to build the city of tomorrow. Many of the properties in our real estate portfolio, particularly commercial properties, have been obsolete or unoccupied for quite some time. However, this phenomenon has been largely exacerbated by the pandemic. Some office buildings, and not necessarily very old ones, have become obsolete, no longer meeting new environmental and energy performance standards. But it's very expensive to restore these buildings, with a limited return on investment: in fact, expected rent payments for these older properties will be even lower than those for newly built office buildings. With this in mind, and taking into account the various changes carried out alongside the advisory teams of BNP Paribas Real Estate, we felt that we needed to consider how we would reconvert these buildings. This was done by considering the new ways they are used, , and how they could be better adapted in line with their age and expected lifespan. By pursuing different types of programmes (residential, hotels, co-living, final-kilometre, ground-floor logistics, etc.), these commercial properties hold a potential form of added value that we must harness and highlight, and that's exactly why the think tank was set up.
How does this think tank actually operate? 
Through our various networks, whether internal or external, we can identify properties that we wish to study in more depth. We work with the Advisory teams of BNP Paribas Real Estate for this type of sourcing and analyse public information available in the press or via authorities and developers.
O
nce this property identification phase is complete, we need to assess the feasibility of reconversion work. That's why we have signed well-defined contracts with four engineering firms that have vast experience in these areas. By analysing the building and its potential for reconversion and vertical expansion, carrying out a capacity study, performing calculations, establishing a schedule and identifying focal points, these engineering firms can conduct a substantial preliminary study in just 5-7 days. We can therefore quickly identify whether the project is worth exploring further. If we feel that it is, we will first approach the owner to determine whether they are interested in such an operation. If they confirm their interest, more in-depth studies will be carried out on this property. 
Can synergies be formed between this think tank and other BNP Paribas Real Estate business lines?
Of course! As I said earlier, we work all the time with people from other  BNP Paribas Real Estate business lines. We have been working on unoccupied and obsolete commercial buildings for a long time, particularly in the inner suburbs of the Île-de-France region. It is therefore difficult, if not impossible, to find tenants. Reconverting these assets may seem an ideal solution, especially if increasing their capacity, through the addition of new spaces, can increase their profitability. From October 2020 to April 2022, our think tank reconverted more than 20 properties. We are currently assessing some of these properties in Paris and the inner and outer suburbs of the Île-de-France region, hoping to carry out more in-depth studies and preliminary audits. 
Our data teams in the Business Services Department have also made an invaluable contribution.  They have created, exclusively for our use, a property monitoring app capable of identifying residential and industrial properties, and properties with a total surface area of more than 5,000m2 and less than 500 metres from the nearest public transport stop or station — a key criterion for converting the building into a residential property. So far, 3,000 plots have been identified using this software in departments 75, 78, 91, 92, 93 and 94.
Our Corporate Services teams inform us about the owners of these properties and use the information they have gathered to provide these owners with suitable offers to acquire their properties with a view to their reconversion. 
We are also in regular contact with BNP Paribas REIM as part of their portfolio management strategy*. 
Likewise, we frequently collaborate with the Property Management team, which has an excellent understanding and vision of howbuildings are used and has carried out in-depth analysis related to the risk of obsolescence.  
 
What happens to an obsolete property which appears technically impossible to reconvert?  
Not all real estate assets can be reconverted. For example, it's difficult to transform a logistics building into housing. Sadly, these buildings must be demolished before any other construction work can be carried out.  However, we do try to re-use as much of the original building as possible in the new construction within the framework of a mixed project, for instance. We are well aware of the importance of preserving elements of a city's traditional activities (arts and crafts, logistics, fab labs, workshops, etc.), so we try to offer this mixture in our redevelopment projects.
To this end, we work mostly with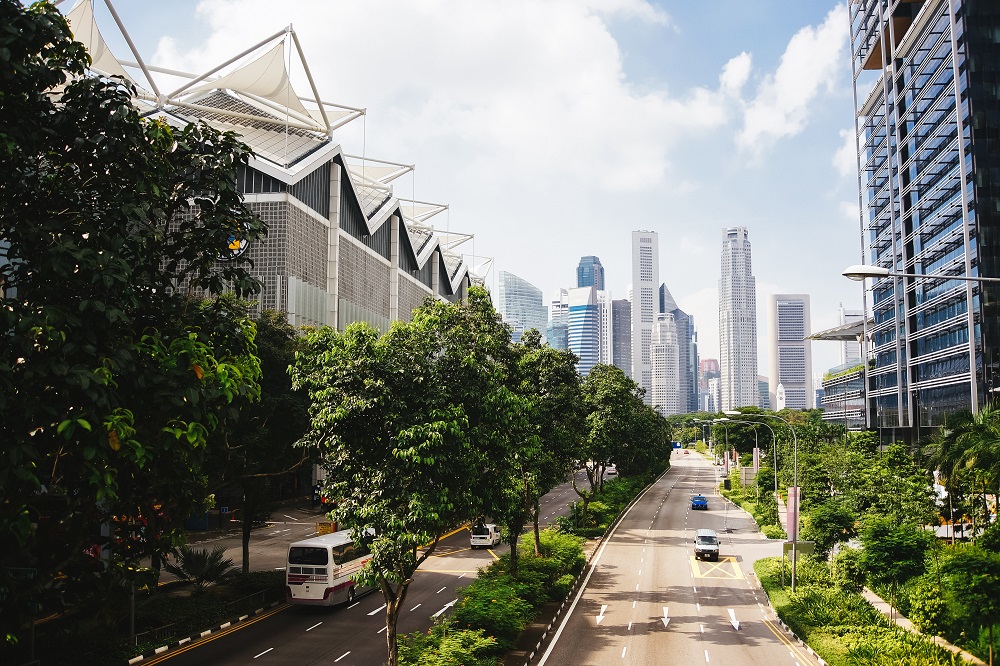 architects whose ability to successfully work with existing constructions is deeply rooted in their DNA. They manage to preserve some of the original construction on site, even in the case of logistics buildings. We don't have any pre-determined models for our reconversion projects, but rather adapt them to the nature of the property, its boundaries and the surrounding urban environment.
Meanwhile, for demolition and construction projects where a reconversion is not possible, we arrange what we call "green gutting". During the demolition phase, we recover as many materials as possible from the demolition operation and work with businesses or start-ups specialised in re-using them for other projects, or even for the project we are currently developing. In a sense, the circular economy is also a property reconversion business, since the material will be used in a different form in another structure. 
Could converted buildings be subject to reversible design in order to facilitate a change in how they are used?
It's very difficult to turn a reconverted real estate asset into a reversible property if the technical constraints related to the existing building are too stringent. Likewise, while it's relatively easy to acquire an office building with one or two owners to convert it into a residential building, it's far more difficult to acquire a reconverted residential building with 50-100 co-owners for tertiary-use purposes.
Nevertheless, we are seen in a positive light by the authorities and public decision-makers thanks to the ongoing, substantive work of our think tank on the future of our properties and their changing uses. In fact, questions over the future and reversibility of buildings are increasingly common and feature more frequently in calls for projects. We have therefore placed great emphasis on our expertise and activities in the call for projects launched by Société du Grand Paris for the Cachan Pluriels programme, which we recently won. This involves building a new eco-neighbourhood around the future Arcueil-Cachan Station, while also planning for the sustainability of upcoming structural changes. That's why Cachan Pluriels will be built  based on an innovative perspective on reversibility. The block overhanging the station will be designed so that it can be easily transformed into a residential property without the need for heavy rehabilitation works.
*Our partnership with BNP Paribas REIM is solely based on public elements and elements known on the market, and to which no confidentiality issues apply.