Our diversity figures
5,400

employees*

48%

are women*

52%

are men*

26%

are under 30 years old*

62%

work outside of France*

> 50

different nationalities are represented *
Women in leadership at BNP Paribas Real Estate: advancing gender parity
At BNP Paribas Real Estate, we believe in ensuring every employee feels empowered and is provided with equal opportunities. To that end, we have made advancing gender parity a priority. The company commits to pushing back against gender stereotypes and promoting change through the following measures:
Compliance with the general principle of non-discrimination
Ensuring equal treatment for equal responsibility, training, experience and skills
Arranging a career interview one month after an employee returns from maternity leave
Maintaining salaries during paternity leave
Taking a positive approach to requests for part-time work, for both men and women
Enabling staff to achieve work-life balance by keeping meetings within working hours
Including at least one woman in the shortlist for all management positions
The "Women in Leadership" programme
In 2012, BNP Paribas Real Estate launched the international Women in Leadership (WIL) programme to encourage gender equality and equip women for leadership roles throughout the company.
Each year, around 40 high-achieving women attend a training course designed to provide the tools necessary for continued success. This course is followed by one year of personal and professional development through a mentoring programme offering additional support and career advice. Participants in WIL undertake one of three pathways to success according to their profiles: the Executive Pathway, the Advancing Pathway or the Inspiring Pathway.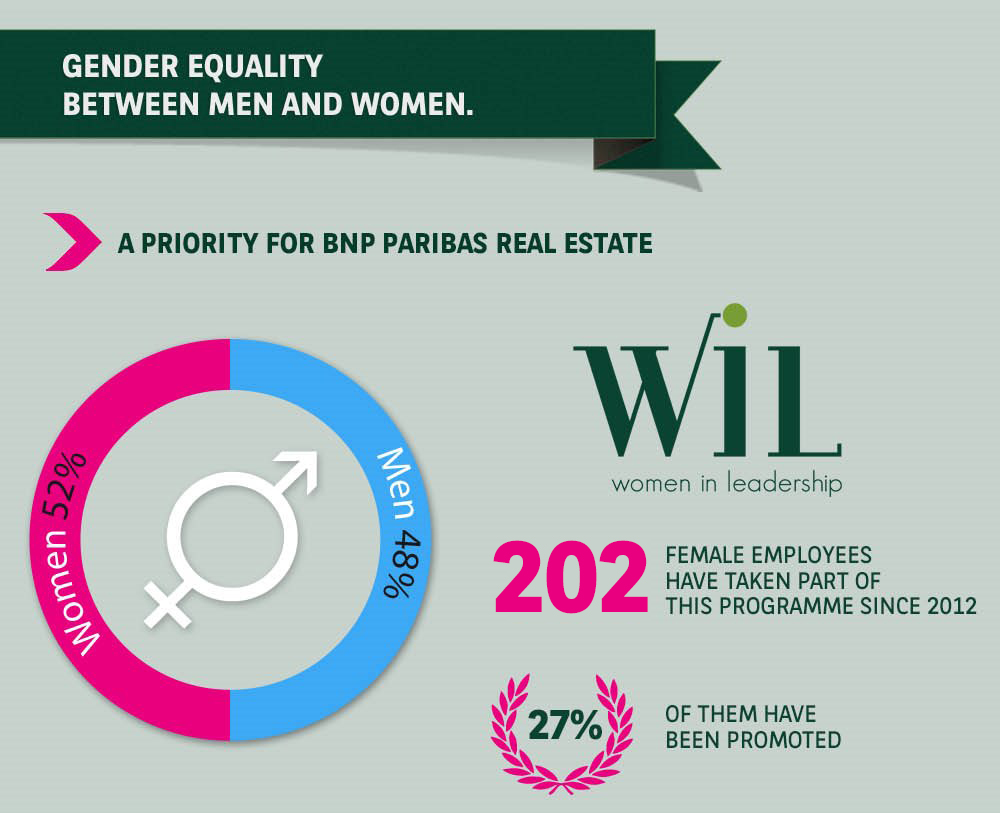 2016 Figures
Supporting staff with disabilities
BNP Paribas Real Estate believes in creating an inclusive and supportive workplace for all staff, including persons with disabilities. This involves discovering new ways to fully accommodate handicapped employees through specific assistance. For example, staff with hearing loss are given subsidised hearing aids to equalize their abilities.
Engaged in local communities
At BNP Paribas Real Estate, we believe in staying socially engaged and giving back to the local community. We also like to have fun!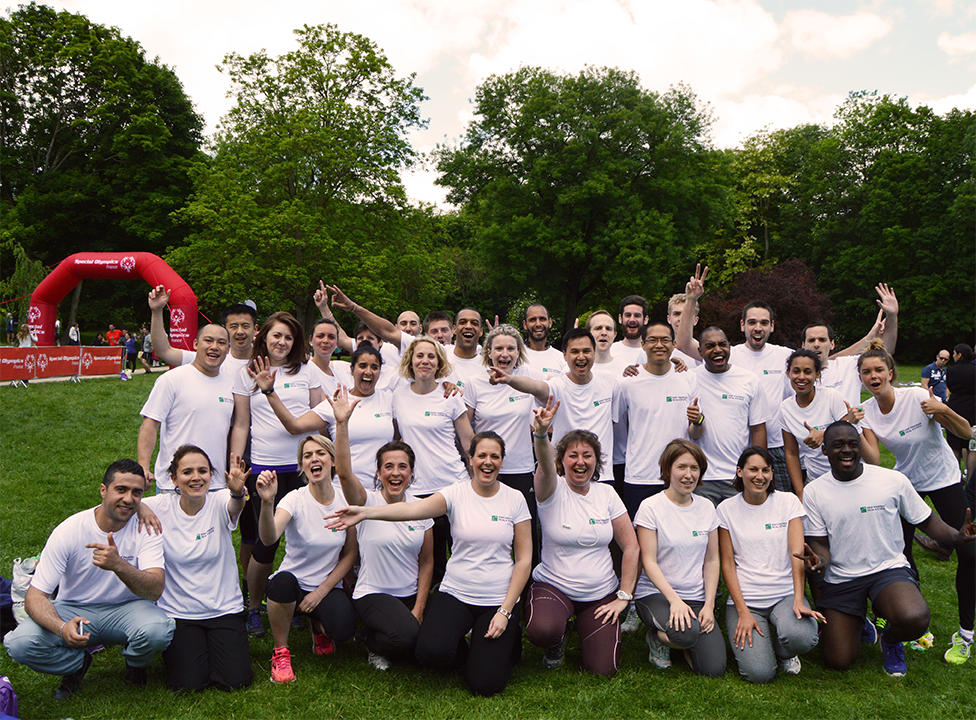 Each year, our French colleagues participate in a race organised by Special Olympics France to support persons with intellectual disabilities.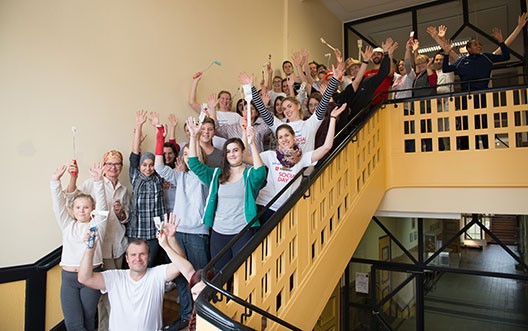 BNP Paribas Real Estate Germany annually participates in Malteser Social Day. In 2017, 13 of our colleagues in Frankfurt took the day off from work to volunteer in the community by repainting a school in need of renovation.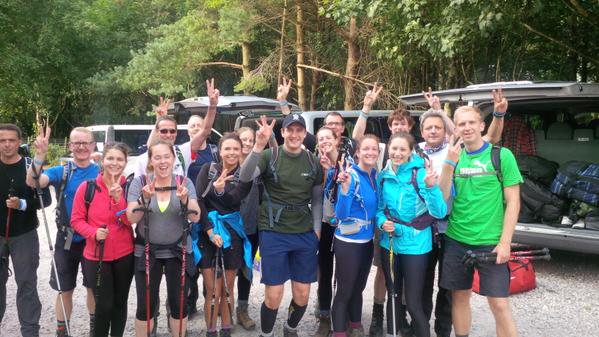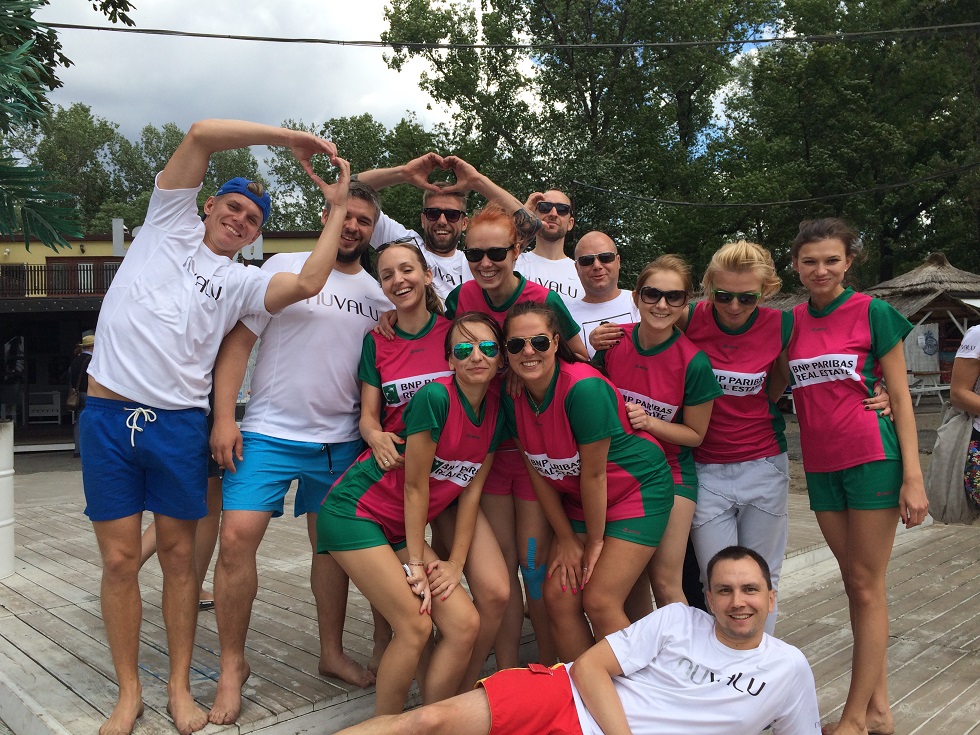 BNP Paribas Real Estate UK has become the first firm to participate in the Nine Peaks Challenge, raising £64,000 for their charity partner, Alzheimer's Society.
Our colleagues in Poland participated in the Charity Real Estate Beach Volleyball Tournament, winning nearly €70,000 for charity.
Whatever your background, BNP Paribas Real Estate has a place for you! Search current job opportunities to discover your place in our company.