Building flexible and modular environments
A data-driven smart building generates possibilities. Creating a structure with a global vision in mind and daring to be ambitious in its execution allows one to craft an ecosystem where success and ergonomics go hand-in-hand. A building will outlive the technology of its day, and as such, should be built with future upgrades in mind. This can only be achieved by understanding today's evolving technological and sociological landscape. A large-scale, mixed-use smart-city project can integrate offices and shops with cultural and sporting facilities, and private and social housing. Flexible and modular buildings are capable of communicating with each other and can undergo mid-life conversion, thereby remaining future-forward and flexible.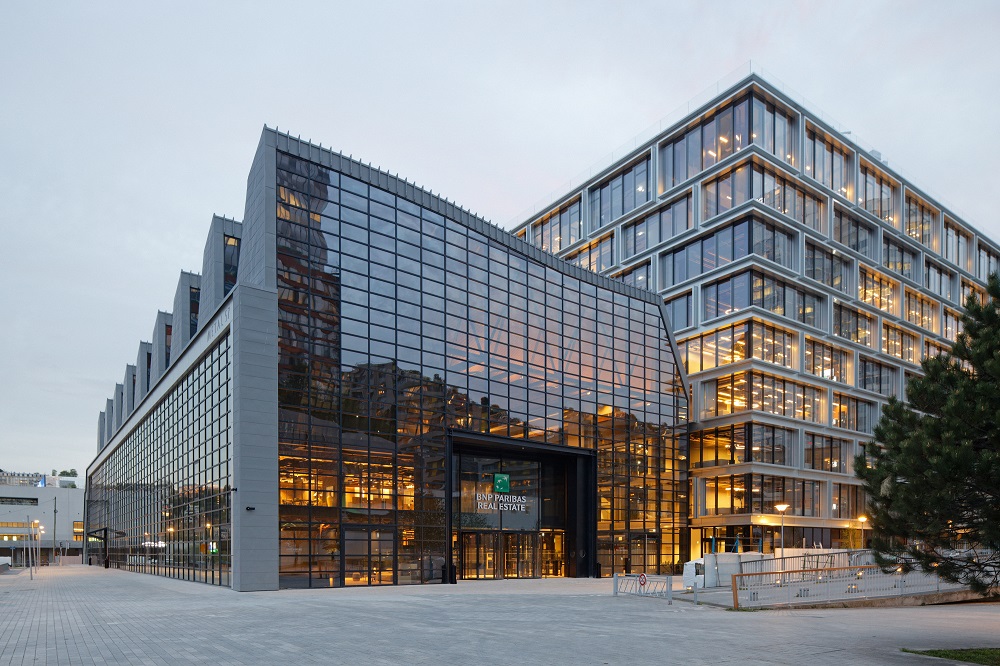 ©Vincent Fillon - DPA
Offices: Leveraging ambition for commercial real estate
Key figures
Leader

in Commercial Property Development in France by business volume

79,800

started construction sites in commercial real estate in 2022

€338m

of projects in commercial property development sold in 2022

2,045

housing units started in France in 2022
Residential: Innovation for urban living
The way we live changes constantly, and the homes we live in should reflect that, whether in residential units for first-time buyers, student housing, and tourist or business accommodation. Whoever the end user, our residential real estate teams will guide you through the development and execution of your housing project, at any scale.
As a pioneer in sustainable real estate, we are the first developer with an eco-supplier charter, a commitment bolstered by the certification of our low-energy buildings and the RT 2012 thermal regulation.

Creating value in residential real estate is about matching sustainability, responsibility, and innovation with unparalleled market knowledge
Building success requires the best teams, and this extends directly to our network of the world's leading architects, building companies, experts and startups called upon to bring the most innovative buildings and new concepts to life. At BNP Paribas Real Estate, our commercial property development team develops buildings as centres of excellence that reflect a company's agility, adapted to its specific needs, with a focus on services, communication and flexibility.
Our residential real estate experts understand the local economic and regulatory data essential for executing assignments with a commitment to quality, innovation and respect of environmental values. Innovative, safe and adapted to current lifestyles, our references are the fruit of collaboration with architects renowned for their professionalism.
Our highlighted projects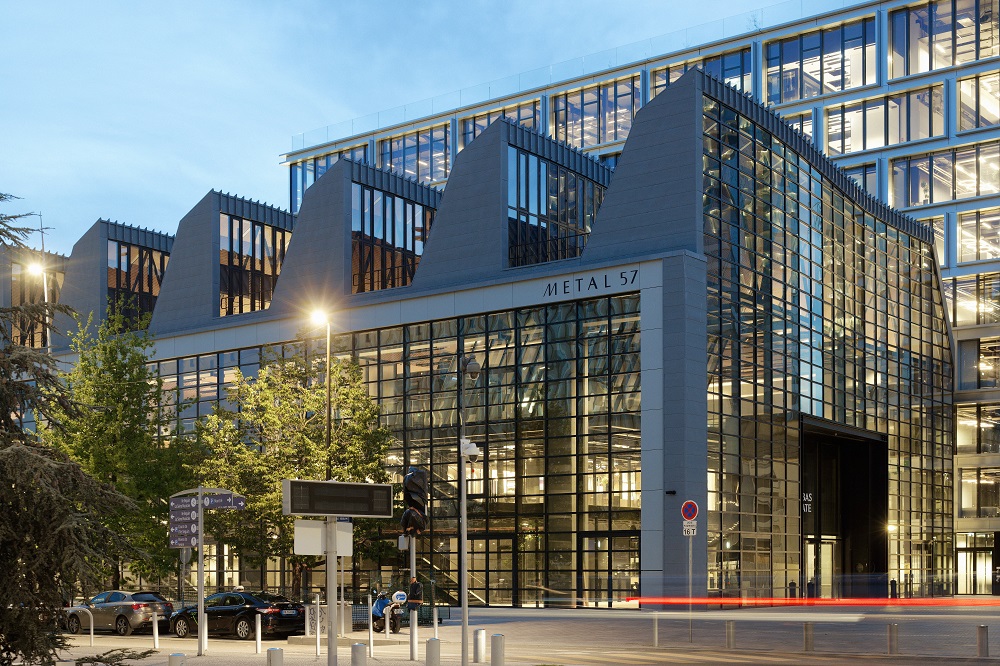 METAL 57: Resulting from the implementation of BNP Paribas Real Estate's commitments, METAL 57 is the product of all our internal expertises and co-construction with the city's key players. It brings together the desire to protect, reveal and preserve the architectural heritage of cities and illustrates the future of office buildings in the 21st century. Collaborative workspaces, services, catering, green spaces, open to the city and its inhabitants, METAL 57 is a real destination. As a smart and connected building, METAL 57 uses the data it generates and analyzes to serve uses, present and future. METAL 57 has already received 2 awards: The 2022 SIMI Grand Prix, category "Renovated building or particularly innovative redevelopment" The living environment Gold Trophy in the "Renovation" category of the fimbACTE festival / Architects: Dominique Perrault Architecture / 37,000 sq. m.
METAL 57, Boulogne-Billancourt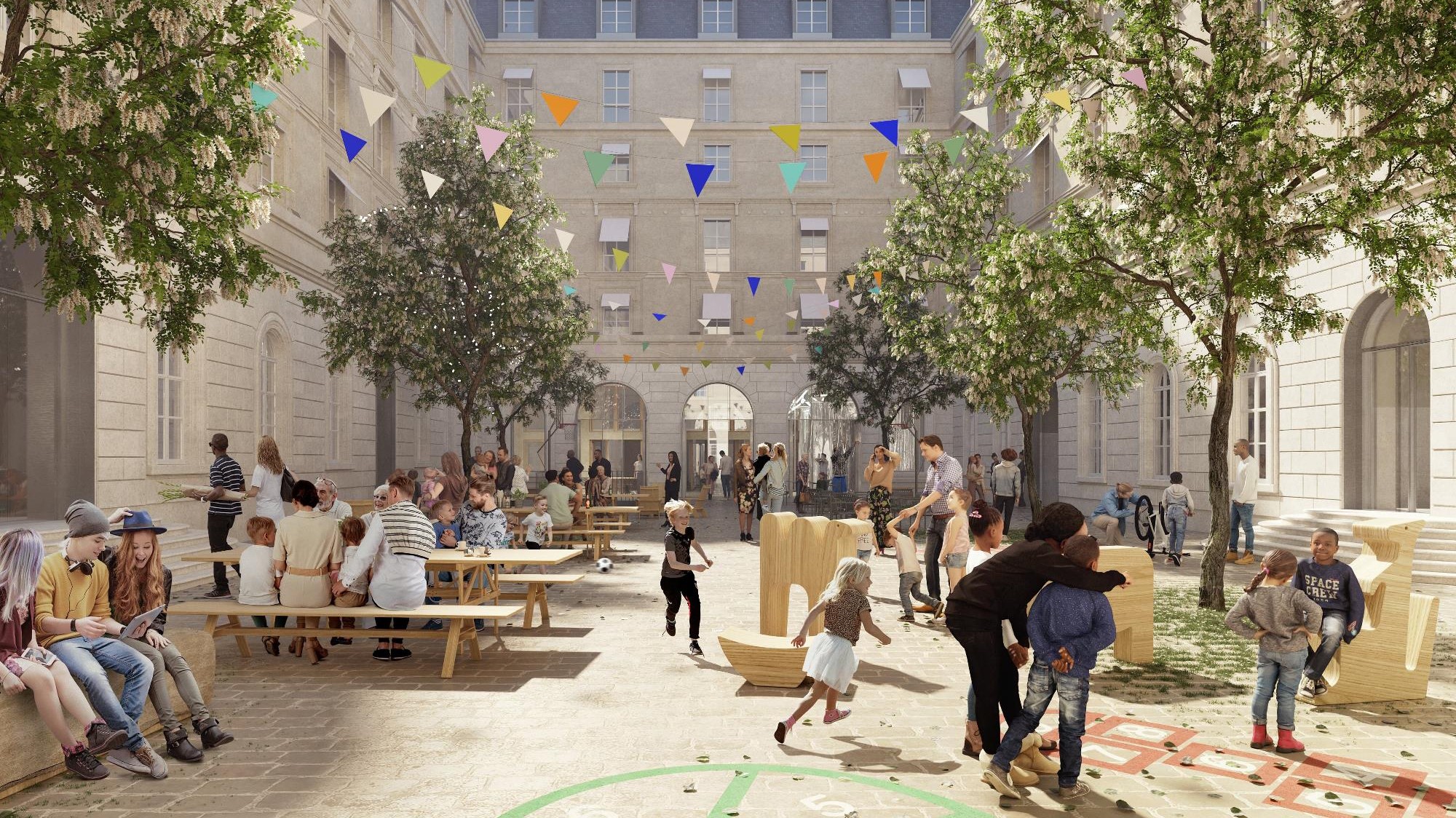 AP-HP: 26,500 sq.m of offices, residential, retail, health centre, space for the social and solidarity economy, etc.  
AP-HP, Paris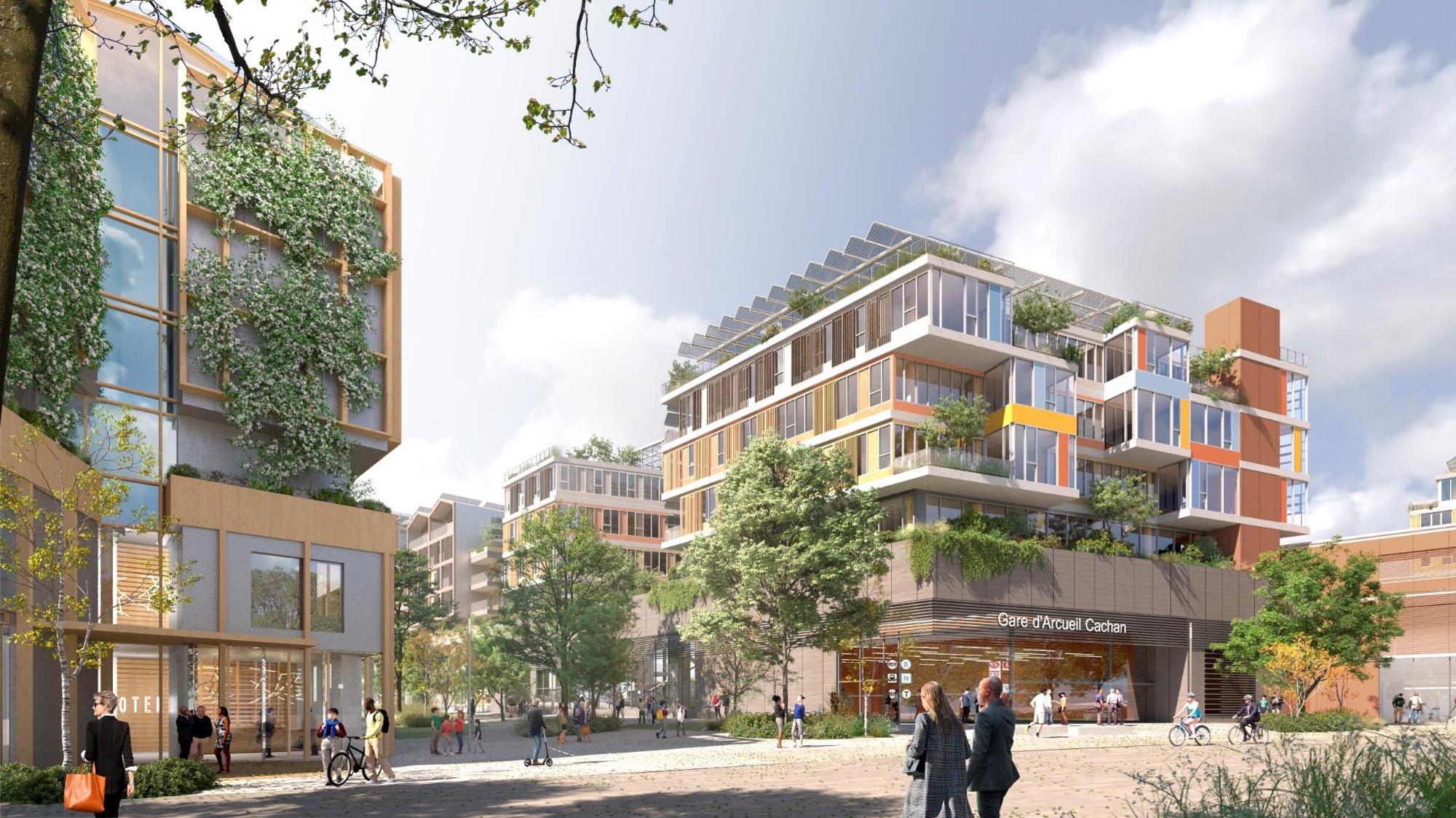 Cachan: 30,600 sq.m of offices, residential, hotel and retail.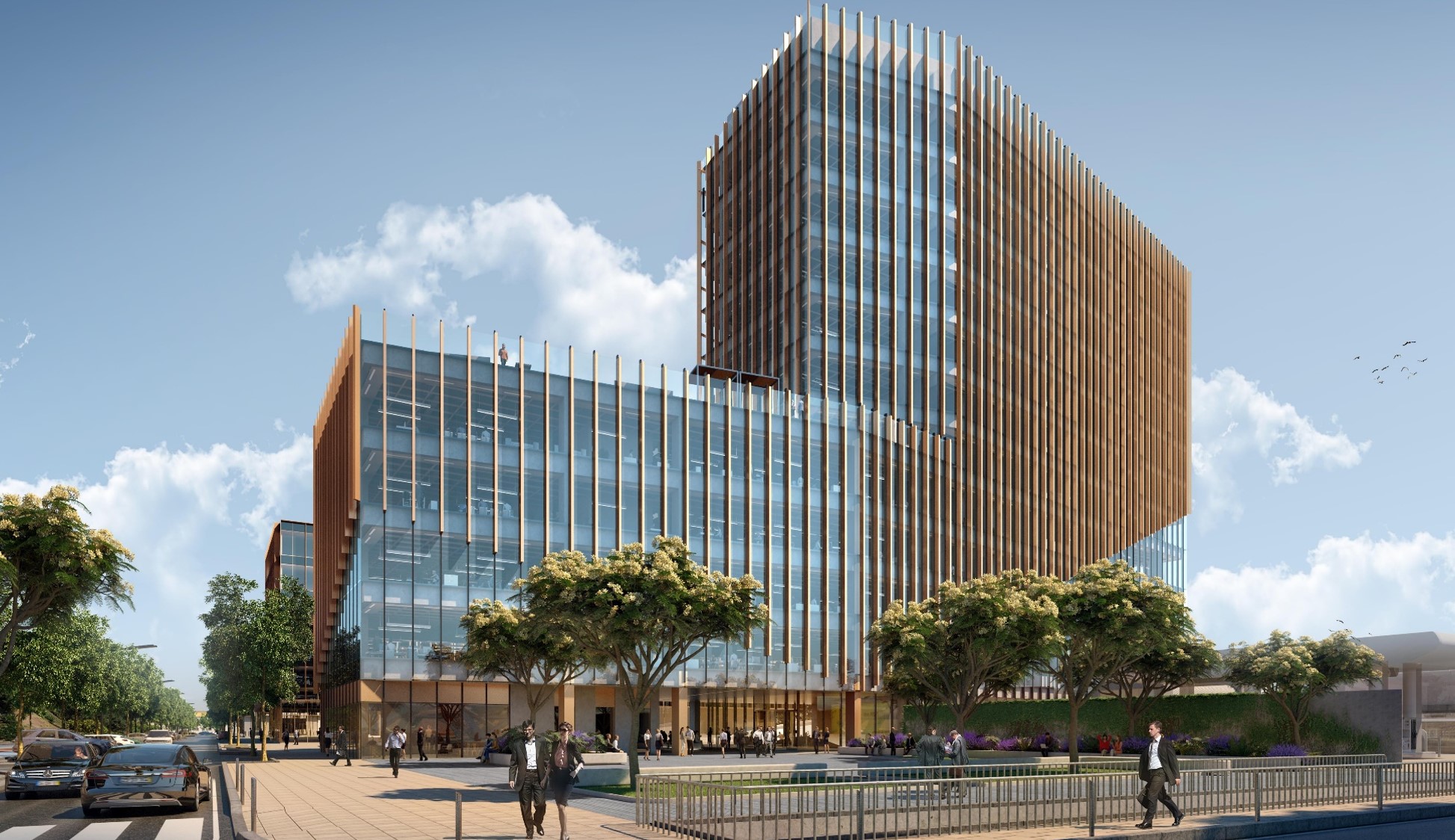 Exeo (Aura & Echo): Headquarters of the BNP Paribas Group in Portugal. 38,000 sq.m of offices.
Exeo, Lisbon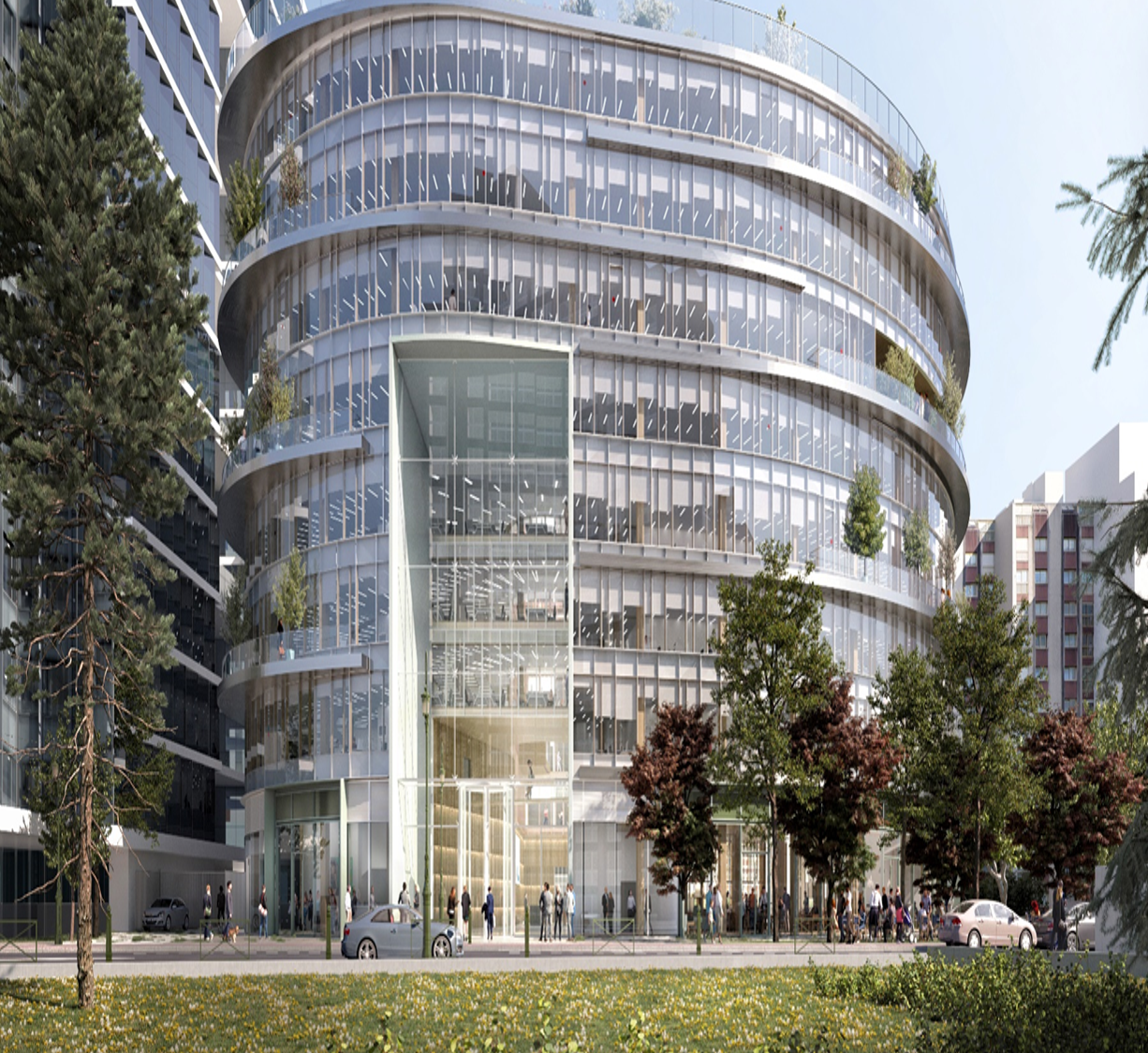 Inspire: The first wooden building in La Défense. 22,300 sq.m of offices.
Inspire, Puteaux, La Défense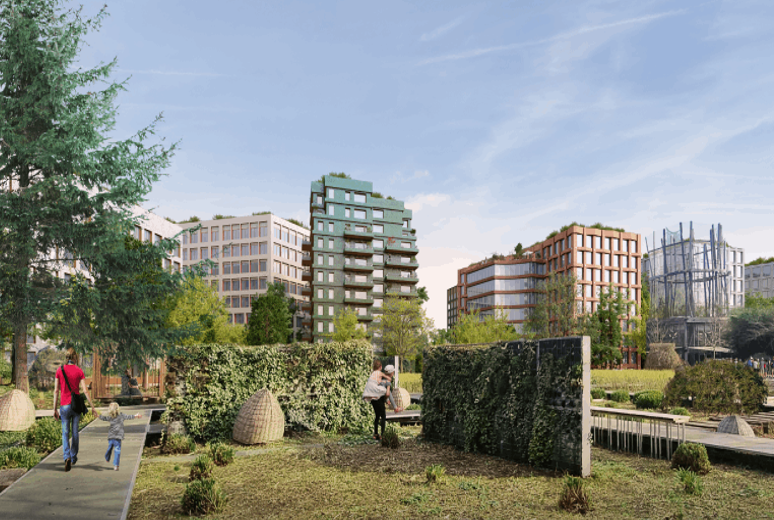 Metropolitan square: Winner of the "Métropole de Lille" urban contest. 87,000 sq. m of offices, residential and retail.
Metropolitan square, Lille
Villeurbanne ACI: 42,000 sq.m of offices, residential and retail.
Villeurbanne ACI, Puteaux, Villeurbanne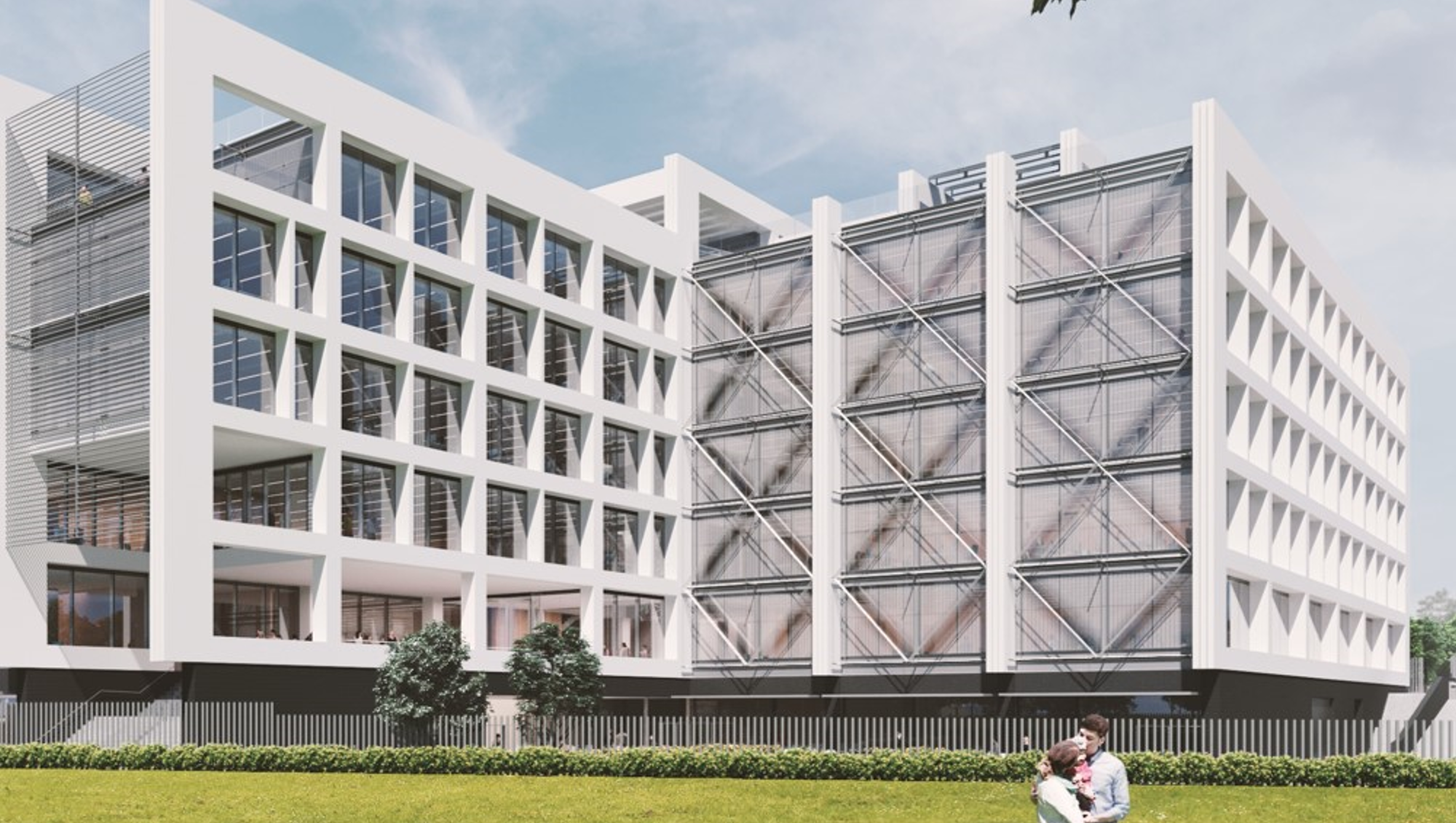 Alcala: 30,000 sq.m of offices, including headquarters of L'Oréal.
Alcala, Madrid