The office sector for example has significantly recovered after the effects of the Covid-19 crisis, and witnessed an investment volume of €272.7 billion in 2021. Logistics is also experiencing positive investment volumes and sits as the second most researched asset class in Europe. In 2021, in the UK, logistics was the most invested asset class, experiencing volumes of nearly €20 billion euros. (source: BNP Paribas Real Estate)
Key Figures from the European market in 2021:
+7%

of European investment

€273bn

commercial real estate investment in Europe
The outlook for real estate is good: economic growth is strong and inflation is high, while bond yields are near floor level and are expected to stay relatively low. Meanwhile, many institutional investors are eager to allocate more to private and/or real assets to cope with the negative real rates, and real estate clearly fits within this strategy.
Download the TrendBook Offices: A new chapter

Whilst the office has undoubtedly changed over the last few years, the foundations have remained strong. We must now discover what the hybrid professional experience means for everyone. Find out more by downloading the TrendBook here.

Download the TrendBook here
France

Investment within the French market has started off well for 2022, with nearly €5 billion invested in real estate within the first trimester. Retail has also experienced somewhat of a recovery with a record €1.3 billion invested.

Find out more in the French investment market At a Glance

UK

The UK is expected to outperform continental Europe in the coming years. In most sectors, the UK is among the highest performing markets, driven by relatively higher yields and a robust economic recovery. In Q1 2022, UK Investment volume reached £13.7bn.

Find out more in the UK's latest report
Visit the REIM website
To find out more about our solutions for investment
Italy

Italy has seen record volumes of investment, with €3.3 billion invested within Q1 of 2022, equal to an increase of 179% from the same period in 2021. Investors are once again interested in the office asset class thanks to the easing of the Covid-19 related restrictions, with investment reaching €1…

Read the full report

Germany

The German market reflects that of its European neighbours, with key interest in office and logistics, respectively seeing investment volumes of €30.7 billion and €9.9 billion. Which German cities are the most attractive for investors?

Find out more in the report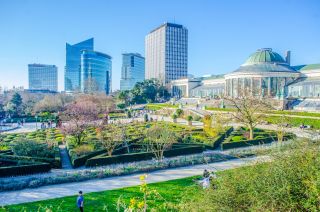 Pan-European investment research
In a world that is ever changing, stay up to day with the latest news, market insights and trends affecting the real estate investment market.
Spain

Whilst Spain suffered significantly as a result of the health crisis, its economy is slowly recovering. In the third trimester of 2021, investment volumes reach €3.413. According to GDP predictions, this should increase by 5.9% in 2022.

Read the full report

Poland

€5.7 billion was invested in Poland in commercial real estate during the course of 2021. The industrial and logistics sector has also surpassed its record from a year ago with nearly €3 billion invested, which is more than half of the total investment volume from 2021.

Read the full report
Ireland

In Q1 of 2022, commercial real estate investment represented €760m, 50% of which was residential and 20% logistics. The office remains less sought after by investors in Ireland, making up 10% of investment in Q1 of 2022.

Read the full report
Bespoke support for investment transactions across Europe