Economic responsibility: leading by example
As a business that combines all the expertise necessary to generate value from property assets, we are in a unique position to share our convictions, ideas, and experience in sustainability-related issues with the entire real estate industry. In the area of economic responsibility, we are committed to building products and service offers, along with our clients and partners in an ethical and responsible manner. We aim to ensure our economic responsibility by:
Strengthening partnerships and co-creation with our key stakeholders
Developing responsible and innovative service offers
Guaranteeing transparent ethical guidelines and governance
For example, in 2010, we introduced the Green-Suppliers Charter to encourage all our residential development suppliers to commit to a responsible approach. To date, 95% of our residential development suppliers are signatories. In addition, we apply the BNP Paribas Group Supplier CSR Policy to every activity linked to our operations, and thus ensure global CSR commitments from all of our suppliers. Our robust compliance policies outline transparent ethics and governance processes to ensure that we remain guided by our clients' best interests at all times.
Supplier CSR Policy

Supplier CSR Policy
PDF - 160Ko
Real estate is reinventing itself to model a sustainable city: becoming soberer, more innovative, more humane, more solidary.
Environmental responsibility: contributing to a greener real estate
We are also committed to reducing the environmental impact of our real estate activities and to making environmental quality a lever of tangible and intangible performance improvement. We aim to promote environmental responsibility by:
Addressing climate change mitigation and adaptation issues in our service offers
Reducing the direct and indirect environmental impact of our activities
Making the environmental quality of our products and services a lever for improved performance
100% of BNP Paribas Real Estate's commercial real estate production is environmentally certified. City Lights, a renovation project of 80,000 sq m of offices in Boulogne-Billancourt, France, was awarded with "Excellent" B BREEAM and "Exceptional" HEQ certifications.
In 2016, the residential property development business line developed 2 apartment blocks that were certified Passiv House and Minergie -P® for sustainable social housing based on a wooden skeletal structure. In addition, BNP Paribas Real Estate has improved its certification service coverage and now has a BREEAM assessor and an HEQ Exploitation expert.
Beyond certifications, BNP Paribas Real Estate innovates and anticipates future environmental needs. Within the framework of the "Reinvent Paris" competition, BNP Paribas Real Estate presented the Ternes project, which includes:
A smart grid connecting offices and housing
A car sharing solution for non-thermal vehicles
Terraces for urban farming
Wooden buildings with a low carbon footprint
A variety of flora that helps with local pollution and has a positive impact on biodiversity.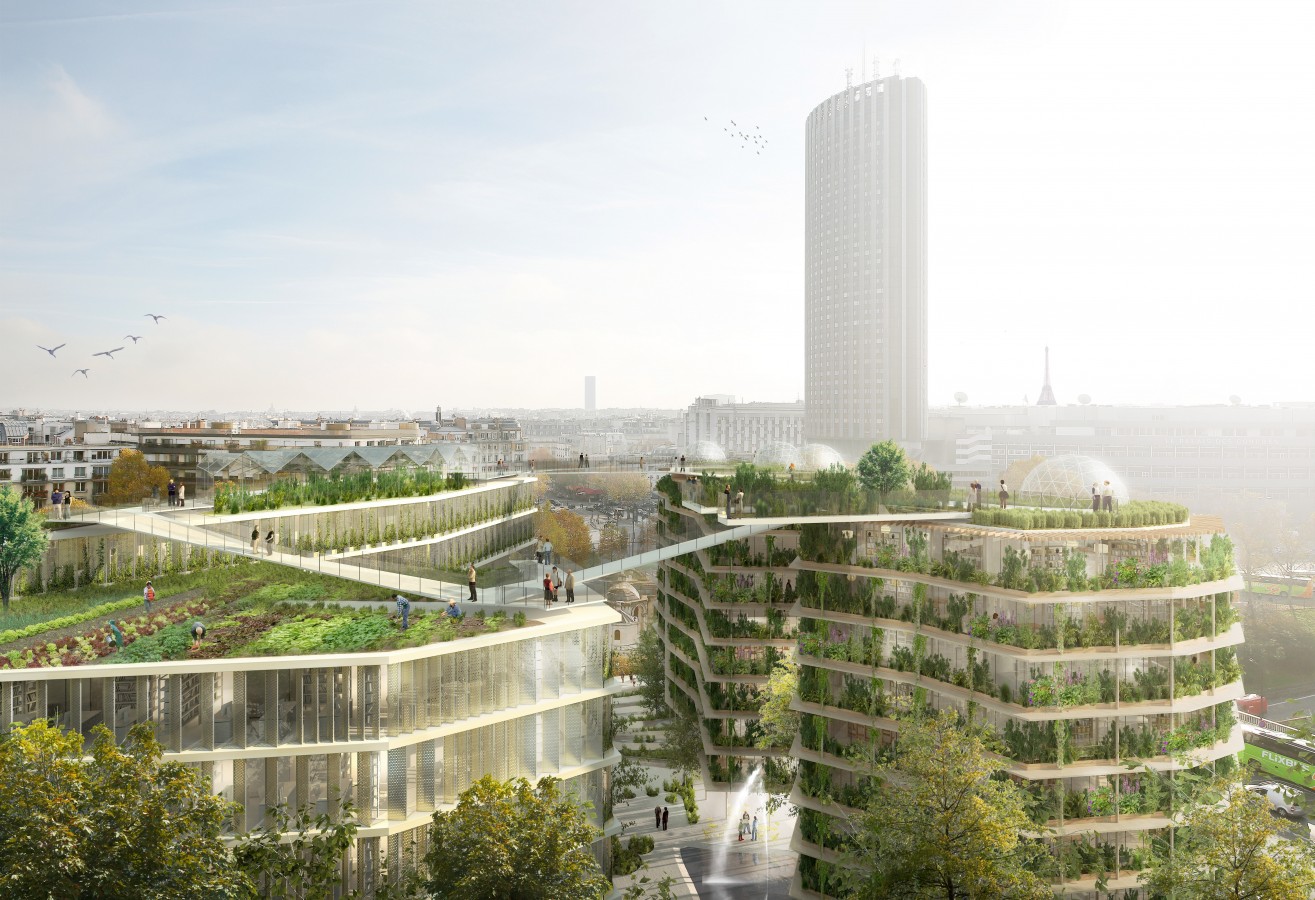 Social responsibility: empowering people
People matter. This is especially true at BNP Paribas Real Estate, where our employees help us transform tomorrow's world and shape the real estate of the future. To bring out the best in our people, we are committed to contributing to their development. We work to be a socially responsible employer by:
Offering a healthy, flexible and innovative work environment that enhances the well-being of our employees
Promoting diversity, equal opportunities and employability of our teams
Empowering our employees to develop CSR skills
Leaders for real estate
In September 2014, to accelerate the development of its best performing employees and meet the commitments of the Employer Promise, BNP Paribas Real Estate created Leaders for Real Estate, a talent development programme. Collective intelligence, and the ability to co-operate and innovate are at the heart of this talent development programme and will be the real key success factors for the participants. Forty employees were split into two groups: twenty French employees and twenty employees from other European countries were identified as potential leaders with excellent performance records. They were selected by members of the Board of Directors and the Human Resources Department using precise criteria as evaluated through annual appraisals and a specific assessment grid. A minimum of eight years of professional experience/two years minimum in their current position.
Civic responsibility: giving back to the community
As a committed real estate sector player, We support our civic responsibility ambitions by:
Promoting and disseminating CSR knowledge throughout the real estate sector and beyond
Favouring the development of local economies
Supporting collaborative initiatives
We aim to encourage architecture students to imagine sustainable cities and inspire synergy between students and professionals. In order to do so, We award the annual BNP Paribas Real Estate prize to young architects who consider changes in living and working styles as well as sustainability in their conception of tomorrow's architecture.
For more information on our corporate social responsibility strategy, download our "Inspire Real Estate 2020" CSR Strategy leaflet.

Inspire 2020 CSR Strategy
PDF - 731Ko