Challenges for last mile delivery
Over the last decade, e-commerce has experienced considerable growth throughout the world. This boom has been strengthened by population urbanisation, the increase in the proportion of households who have electronic devices (computers, tablet, smartphones), improved internet quality, the expansion of products available for online purchase and, of course, faster delivery times. 24hr delivery is now the new normal in the US as well as in China, where same day delivery counts for more than 10% of parcel deliveries every day (according to the World Economic Forum studies). In Europe though, same-day delivery accounts for just 5% of deliveries but this trend is likely to change in coming years. 
Faced with demanding consumers, cities are more affected by traffic jams and air pollution. According to the World Economic Forum, the number of delivery vehicles (which take into account supplies for retail and restaurants, construction material transport, waste and e-commerce deliveries) in 100 cities in the world will rise by 36% by 2030, bringing with it a hike of more than 30% in emissions.
In France, the ADEME (French Environment and Energy Management Agency) estimates that merchandise transport – which represents up to 20% of city traffic – is responsible for one third of the CO2 emissions, a quarter of greenhouse gas emissions and half of the particles linked to urban circulation.
In light of this data, we can see that urban logistics has been given a triple challenge which consists of optimising delivery times and costs, while also ensuring profitability (last mile delivery is responsible for 20% of the global cost in the delivery chain) and by reducing environmental impact.
Thierry Bonniol, Director of Retail, BNP Paribas Real Estate Transaction says, "The e-commerce sector has seen an unexpected evolution in this exceptional period, with +61% for supermarket pick-up services and almost double the sales, with almost 90% growth for home deliveries. Click&Collect has recorded an average increase of +30%."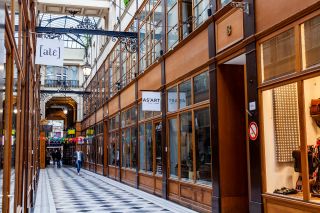 Our specialities: Retail
See more about retail
Vertical and underground real estate
If we take the example of Ile-de-France, the region will have 13.5 million inhabitants by 2050, greatly widening the pool of consumers to deliver to. While the average distance between warehouses and the centre of Paris has almost tripled since 1970, going from 6 to 16km*, met with the shortage of urban and peri-urban real estate, it seems essential to invent new real estate models. Even though Japan, China and Singapore have been using multi-level logistics warehouses for some years, the Parisian region has only very recently adopted these new configurations. The developer, Vailog delivered this kind of configuration in the Paris Air2, situated at the port of Gennevilliers, just 10km from the centre of Paris. Ikea, the main tenant of this 63,000 m2, two-storey warehouse supplies its Madeleine store by using electric lorries. In October 2019, Amazon, the giant of online distribution also unveiled a multi-level logistics platform in Brétigny.
Under mounting pressure from real estate costs in the city, underground carparks also provide opportunities for urban logistics. In fact, Paris has over 2 million m2 of underground car parks! Some under-used spaces can also be used to transfer the flow of goods towards alternative modes of transport (bicycles, scooters, quadricycles, droids and other autonomous vehicles). Among the winning projects in the Reinvent Paris 2 competition was the reversible building designed by the architectural firm Syvil. This building will provide one of the most densely populated areas in Paris with new collective tools and shared spaces: the former underground parking at rue de la Grenier in Saint Lazare will soon be transformed into a small-scale storage space and services centre, offering alternative storage space for businesses in the area as well as storage for locals.
 

The e-commerce sector has seen an unexpected evolution in this exceptional period, with +61% for supermarket pick-up services and almost double the sales, with almost 90% growth for home deliveries. Click&Collect has recorded an average increase of +30%
Micro-hubs and pop-ups
Micro-depots offer a departure point for deliveries undertaken by a variety of alternative transport options. These small logistics sites situated in the city centre can take many forms: buildings, vehicles or containers. The parcel delivery service provider DPD has been experimenting with this idea since April 2019, in Constance in Germany through a system of micro-hubs. Deliveries are carried out from a container, which is parked within the city limits and takes the place of a storage space during the night for cargo bicycles and a transit point during the day for the parcels. These parcels are then delivered to the micro-depot in the morning and transported to their destinations on electric bicycles. In France, the Post Office (La Poste) has announced the implementation of a network of 80 mini-hubs in Paris by 2020. While the start-up B-Moville (Cousier Privé group) offers to carry out companies' deliveries using electric scooters with a mini-container which can hold up to 20kgs. According to this logic, a distribution centre could theoretically be set up anywhere where the distributor needs to get closer to its clients, a system which resembles pop-up shops.
While traditional logistic strategies are often synonymous with costly deployments and long-term commitments, pop-up warehouses offer retailers the possibility to implement operations quickly, perhaps in a geographical zone that is suddenly experiencing increased demand. This solution seems ideally adapted in the context of a health crisis like Covid-19. It allows the supply chain to be shortened and ensures that the products are as near as possible to their final consumers. For essential products in particular, the processing and delivery speed are crucial: distribution centre pop-ups also allow the pressure on the main distribution centre to be eased. 

Adaptable, affordable and flexible, the temporary micro-hub offers an interesting option to consider for distributors whose business fluctuates according to the seasons (end of year festivities for example). Brands can also take advantage of this type of strategy to divert some of the volume from the distribution centre and ensure consistent service quality.
These examples show that with hyper-growth flow forecasts in the next 5 or 10 years (Fevad forecasts 1 billion parcels in France in 2020), transport sectors and logistics are reinventing themselves. Will micro-depots and other distribution centre pop-ups systematically make their way into the real estate strategy of logistics experts? One thing is certain: faced with the health crisis in 2020, urban logistics has proved itself thanks to its capacity for innovation, bounce back and adaptation. The sector will definitely contribute to the shaping of a smart and resilient city.
 

Property Report - European Logistics Market - August 2020
PDF - 2.2Mo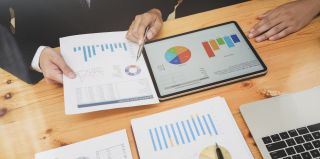 Learn more from our publication
BNP Paribas Real Estate provides in-depth documents to give you an overview of the major trends affecting the European real estate market.
See our studies