Can you tell us a bit about your role?
My responsibility is to structure and develop the link between BNP Paribas Real Estate and BNP Paribas Fortis in Belgium. BNP Paribas Fortis is a leading bank in Belgium that is really active in credits for residential banking, private banking, wealth management and corporate banking, so they have a really wide network. In a nutshell, my role is to work with the bank so that their clients become our clients as well.
Fortis was a Belgian bank that was acquired in 2009 by BNP Paribas. So it's only been active in Belgium for 10 years, though BNP Paribas Real Estate and other entities was already active in Belgium before. That means that it's only been 10 years that the two entities have been working together. There's a lot of business to create by going and seeing the bank and their clients, reminding them that we're here, that we can help them with any real estate matters. It's a huge competitive advantage that we have over our competition, because we can rely on, be helped by or get lead generation through BNP Paribas Fortis in Belgium.
Why did you choose a career working in the real estate sector?
I actually started my career in finance. After a couple of years I really wanted to enter the world of real estate because, in my opinion, it was a great way of coupling finance with an investment that I can touch and feel. Real estate is based on figures and financial decisions, but it's not a financial investment like any other, meaning that you're investing in something concrete, in stone, in something that you can touch and see. It's totally different to investing in something abstract like stocks on the financial market.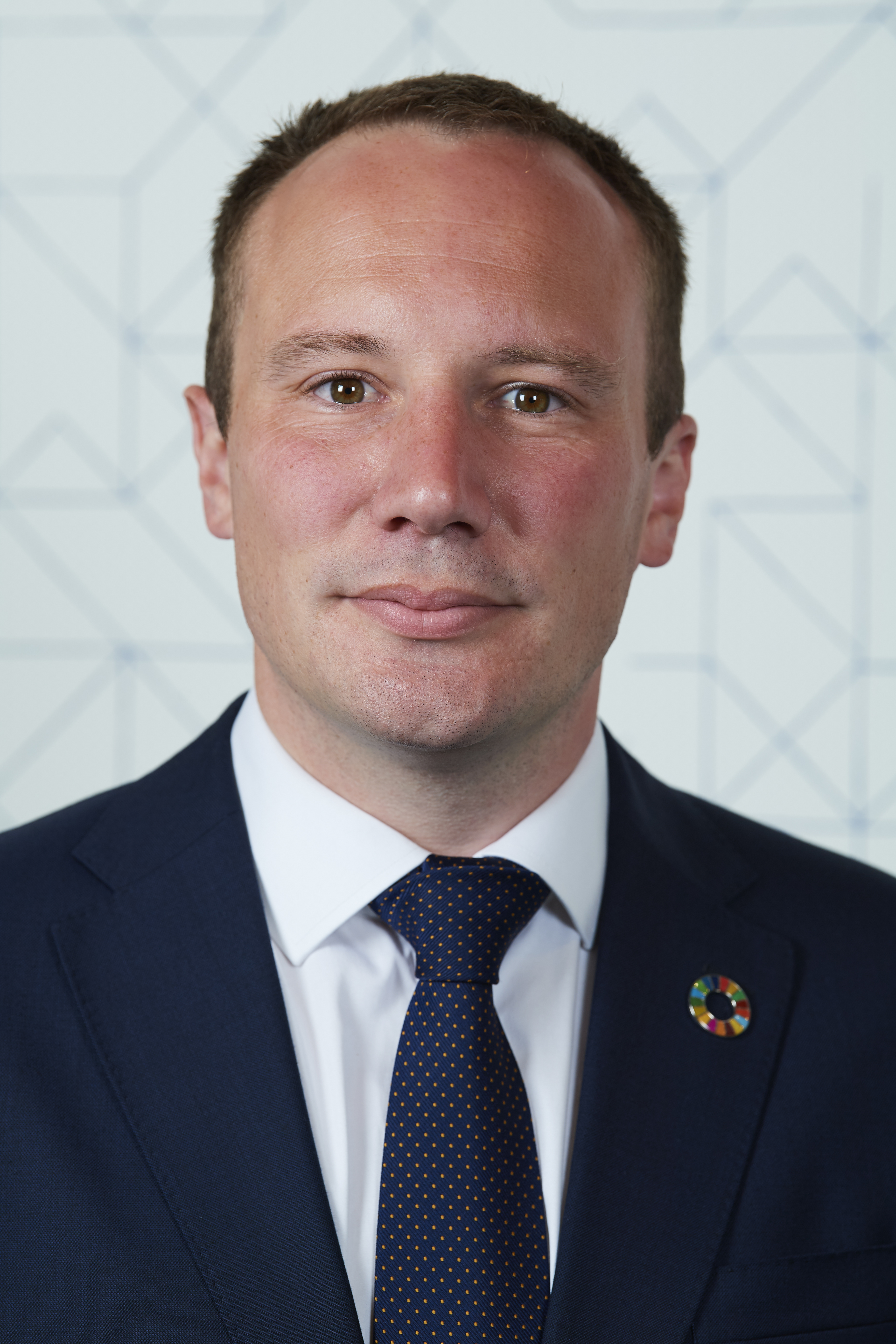 Why did you choose to work for BNP Paribas Real Estate?
Firstly, I really like BNP Paribas Real Estate for its corporate image and network. I realised after working in smaller companies that I'm happier in bigger ones. So I like the European network, the fact that it's an efficient, powerful, established company. Secondly, the values. I like that BNP Paribas Real Estate is a European group with European values. At the same time, Corporate Social Responsibility is very important to me. I need to have the feeling that we're making money in a certain way, and making decisions that might make us a bit less profitable in the short term but that enable us to be sustainable and to have a positive impact on society.
The values and the atmosphere that I find here are really different to those that you can find at, for example, American firms. At BNP Paribas Real Estate, it's important to do something meaningful that makes sense. These are values that are really important to me today, and that you don't find as much in other companies.
What is the most challenging thing about your job?
With the help of the bank we create a lot of leads and contacts and we meet a lot of people. The challenging thing is to be able to say no to these people, to sometimes acknowledge that we may not be able to deliver the best result for them. In that case, we need to redirect our client to someone else. We have a very strong team of 80 people, but sometimes we need to decide where we put our resources, which leads and projects we want to work on and which ones we might have to say no to.
What it the most rewarding?
The most rewarding thing for me is when we have a client tell us that he had a really great experience with both the bank and with BNP Paribas Real Estate. Seeing a client where we were able to offer different services, ranging from financing to managing to leasing to selling, and that he was happy with all of the services, is a great source of satisfaction for me. It's also great to see that as a group we can work together to offer our clients the best possible experience. 
What skills do you think someone needs to work in your department?
You need to be capable of doing ten different things at the same time. Multitasking is key. For example, you need to be able to talk about valuation one day, then about letting the next day, then switch to a sales pitch and then go back to financing. So you need to be up to date and capable of understanding and explaining all kinds of subjects in real estate. It's important to have a broad knowledge of the business and the various actors, and to be able to introduce and sell our services in three languages, to any kind of client. It's also helpful to have a broad experience in real estate beforehand, which is also one of the reasons why I got this job.
What are you most proud of achieving in your career?
I'm most proud of having always been able to change my career path based on what really drives me, and not being influenced by various external elements. It was always important for me to do something with people that I like, in a company that I trust and want to work with. I think that my biggest achievement has been following a career path that's in line with my convictions.
How do you think you've got to where you are today?
I think I've got to where I am today by always making reasonable choices and thinking long-term. I have always considered my choices and talked about them with my family and trusted friends. I have never made a decision without considering every aspect of it. My long-term goal is to get the farthest possible but by always doing something I love, with a well-balanced professional and personal life. It's also always really important for me to remember that my competitor today can be my colleague tomorrow or my client the day after. So I've always been very careful about maintaining friendly relationships with everyone, because I always bear in mind that I might cross paths with these people again at a later stage in my career.
What advice would you give to someone looking to start a career similar to yours?
Firstly, I would say listen to your superiors. It's really important to realise that nobody knows it all. When you start out you should be really open minded, listen to what people teach you and try to get the best out of all your colleagues, suppliers and clients. Don't start with a certainty of how things should be done, but start with humility. Secondly, work hard to try to understand everything that we do, and try to be the best by being the person who is capable of bringing the most added value to your clients.
What does success mean to you?
For me success is waking up in the morning and knowing that I'm doing something I like, that I'm working in a company with people that I like and that I'm doing a job that's meaningful to me. Success is all about balance, not just one element that's on top with the others at the bottom. It's having a great job but also having time for your family, and at the same time making enough money. Success is a synonym for balance.
What memorable piece of advice have you been given in your career?
My first boss always told me that whenever you are presenting something to someone, the message is as important as the way you present it.
Read some of our other interviews with employees: