Here Josh Ayres, Co-Head of London Residential Development at Strutt & Parker, speaks to us about the players making moves within the industry.
What is a branded residence?
A branded residence gives buyers the opportunity to own a property in association with exclusive hotels across the world, meaning they have a private home offering a luxurious way of living that encompasses hotel-quality services with convenience and security. 
There are two different types of branded residence; some have hotels specifically positioned on site like The Peninsula Residences London and The OWO by Raffles (Old War Office). Others are developments badged by a specific hotel brand and may have staff employed by that hotel, but don't necessarily have a hotel on site such as The Four Seasons in Grosvenor Square. 
Why have branded residences increased in popularity in London?
Branded residences were well underway before the Covid-19 pandemic hit but I believe that the health crisis has cemented their position. There is a certain security that comes with these types of residences, which has boosted their appeal. 
The London branded residence market is continuing to grow and I believe it will only go on to become more prevalent. The branded residences that we're seeing are at the top end of the market, meaning they attract a certain type of individual. What we haven't yet seen is mid-market branded residence, so we must question whether there is a place in the market for this type of buyer too.
How will branded residences continue to grow?
I believe that the sector in London will largely be opportunity led, depending on the sites that become available. This is particularly apparent as London lacks the space for vast new development schemes, meaning the right location and building appear on the market very rarely. 
As such, it is becoming a competitive space to be in. The Peninsula Residences London and The OWO, for example, are very unique in their own way, both in terms of location and their history, meaning they are very exclusive assets within the market, which is something that buyers recognise. Other brands are also coming into the market and targeting the same type of buyer, which results in many vying for the same prestigious locations.
Why are developers keen to invest in branded residences?
Serviced residences are a point of differentiation between developments. It's a way of setting a development apart from the competition and benchmarking it in terms of its level of quality. Buyers like the comfort of knowing that there are exclusive standards that are put in place by these high-end brands. 
In London, there are many ongoing developments, so developers have to find innovative ways of continuing to create appeal. I believe that branded residences will retain their interest over a longer period of time, compared to standard assets in prime locations, because of the hotel-branded element associated with them.
What is Strutt & Parker's role in branded residences?
Strutt & Parker is the instructed agency on two of the most prestigious branded residence projects in London; The Peninsula Residences London and The OWO Residences by Raffles. We have been involved in both of these developments since 2016, initially offering consultancy advice and subsequently bringing these exclusive residences to market.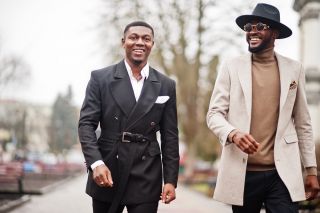 Branded Residences
Understand the branded residence market with Strutt & Parker's Branded Residences; Past, Present and Future publication
Get the publication here