How did you first come to work for BNP Paribas Real Estate?
For me, it wasn't a typical application process. Whilst doing and internship at a private equity law firm I came to know of BNP Paribas Real Estate as the firm worked closely with them. One day, my boss spoke to one of his contacts and told them about me and about my ambition to become a chartered surveyor, and before I knew it the HR department at BNP Paribas Real Estate UK was asking for a CV. I had a telephone interview, then a second interview in person, before being offered the job.
Tell us about your first role at BNP Paribas Real Estate– which department were you in and what were your responsibilities?
I started as an intern in the Development and Strategic Land agency team. My day-to-day work involved running key clients' surplus portfolios and advising them on strategy regarding their sales, particularly when it came to maximising the value on properties that had taken time to be sold.
I was also involved in negotiating the release of historic overage provisions, which is typical in the kind of contracts the client had, to protect them from buying land and selling it on  – quite a common provision in those types of contract.
After gaining lots of experience doing this kind of work and even as an intern managing my own clients, I was offered a graduate role in the Development and Strategic Land agency team. I chose to be a non-rotational graduate (whereby I stayed in the same department during my internship) as I had always known I wanted to follow that path, and I've been there ever since.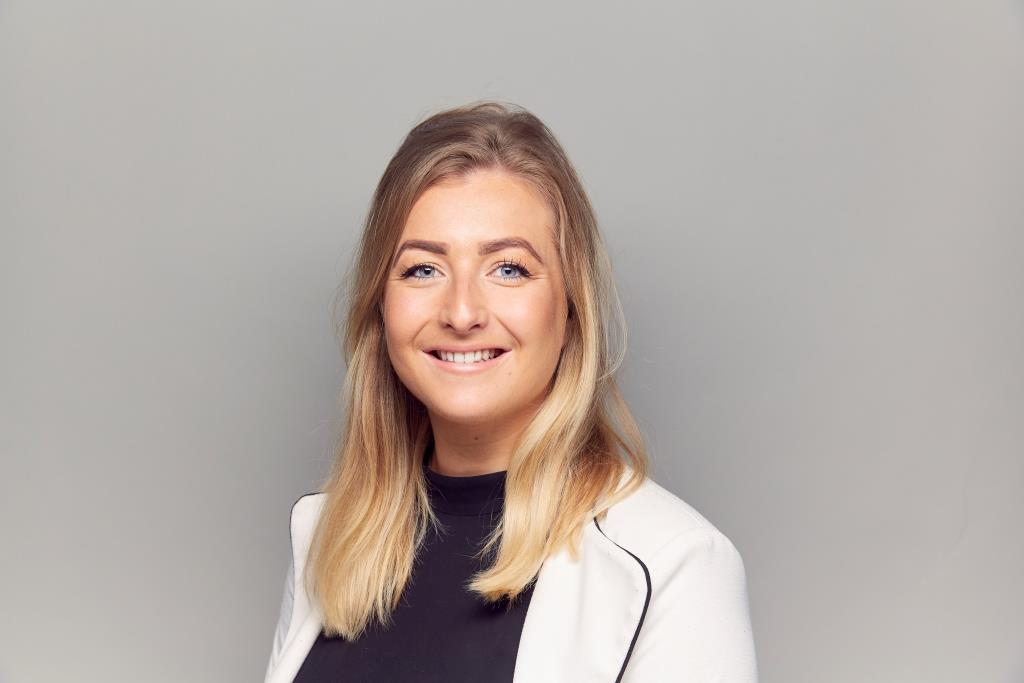 How is your role different now to how it was when you were an intern?
Because I was non-rotational, I've had nearly three years to build up my client base, so things are a lot more streamlined now compared to when I was just starting out. I'm lucky to have a boss who has taken an interest in my career and has given me opportunities to take on more clients, try new tasks and develop my skillset – so while I'm still doing many of the same day-to-day tasks as I was a few years ago, I've got much more responsibility. I have more freedom, too, to go out and find my own clients, attend networking events and focus on my career progression.
What was it about your background that you think made you the right candidate for the job?
I have a Bachelor's Degree in Financial Economics which has helped me fit in with a team focused on strategic and portfolio work. In my previous role, I dealt with land holdings where people had defaulted on loans and we had to come up with a strategy for how we could turn it around and sell it, or build it out. I think this skillset, together with my education background was probably what made me right for the job.

I'm lucky to have a boss who has taken an interest in my career and has given me opportunities to take on more clients, try new tasks and develop my skillset
What skills and values have you developed that will be important to your career?
During my internship, I had the chance to attend CPD lectures and tutorials. I was also taken along to economic briefings and research breakfasts.
Then, when I was offered the job, I learnt how to offer strategy advice, looking at a portfolio of sites and trying to pinpoint them to different criteria such as different usage types. That's key in my profession; both developing strategy and understanding what to do with certain sites.
I was also invited along to several meetings with key clients and stakeholders, and that helped me to develop my technical knowledge and taught me how to deal in a professional manner. The transition from being an intern to a professional environment and being in front of key clients was an extremely valuable experience.
Why have you chosen to continue your career at BNP Paribas Real Estate?
What appeals most to me is the nature of the company. BNP Paribas Real Estate have supported me every step of the way too, even helping me to achieve my Master's Degree in Real Estate, which has been invaluable  in helping me realise my aspirations of becoming a Chartered Surveyor.
I also really enjoy the sporting activities that are on offer, as well as the overall culture. I have made friends for life during my time at BNP Paribas Real Estate – in fact, I'm still in touch with many of the people who have moved on from the company, I play for the company hockey team, I've been on a company sailing event to Seaview on the Isle of Wight. You really get the feeling you're part of a team here.
Find out more about job opportunities at BNP Paribas Real Estate