The circular economy and the drive to reuse materials is something very close to my heart. This is something which we aim to put in place within our projects, like for example the Senckenberg Tower in Frankfurt, where we used recycled aluminum to construct the façade of the building. 
The recycling of materials has become a pressing subject within the real estate sector due to a number of different factors. Firstly, we are currently experiencing an explosion in terms of the pricing of materials, both from a supply point of view, because of rising petrol and transportation costs, and in the actual fabrication of materials. Indeed, the disruption to the supply chain and the closing of a number of warehouses that happened during the Covid-19 pandemic have had ramifications on materials, which are still present in the market. 
The result of this is that we have found ourselves with significant supply problems across a number of construction sites. Supply problem that could have been solved by using materials from reused or recycled elements and been used in the construction process without having to be significantly adapted. 
What's more, there is a growing desire now to be more responsible in how we consume. There is a global drive to act more sustainably and put in place concrete actions, which actively help to reduce greenhouse gas emissions. This has meant that there are increasing numbers of new organisations that have entered the market, offering ways of supplying recycled or reusable materials. This is thanks in part to the growing demand and the environmental objectives put in place by governments across the world. 
This trend is only going to increase in importance and it is one that we must explore, not only for construction sites and individual projects, but in a way that forms the basis of our strategies.  It is therefore going to become crucial to create a database of materials, which would allow us to see where materials were available in close proximity to construction sites. In this way, brownfield sites, which aren't currently being used, can serve to stock these resources. We must as such think carefully about how materials can be recycled and transformed for the future, working with partners in a collaborative manner to achieve this.
A European wide approach to sustainable projects
As a Pan-European player, we are involved in projects across Europe. How we carry out such projects can however vary, as we follow local legislation and guidelines. This means that the projects we carry out differ in some ways. 
For example, in London there is room to knock down a certain amount of buildings without damaging the history of the city or its architecture. On the contrary, the city of Paris plays host to a multitude of historical buildings that cannot be pulled down because of their architectural importance. 
Whilst we can't apply a one size fits all strategy, we are looking to create a European methodology model where we can follow a set of fundamental monitoring procedures. This would allow us, when beginning a new project, to continuously benchmark what we are doing to ensure that the project meets the objectives that we as a group have set. This should be applied from the conception up until the demolition of a building, particularly when a building must be destroyed or refitted in order to welcome a new design or function. This would allow us to ensure that we remain economically viable in what we are doing.
The future of conversion projects
Converting existing buildings is only going to become more called upon in the coming years, particularly for cities such as London and Paris, which are incredibly dense and cannot be built upon. Whilst cities such as Berlin, Lisbon or Madrid still have room to add new buildings, the issue of the rising cost of materials is going to be a consideration when demolishing buildings and building new ones in their place. It is this issue which is going to force us to rethink how we adapt buildings, perhaps by keeping the original structure or the façade. In this way, each city's history remains but welcomes new ways of interacting, living and working.
Hexagon: the transformation of an office building in Covent Garden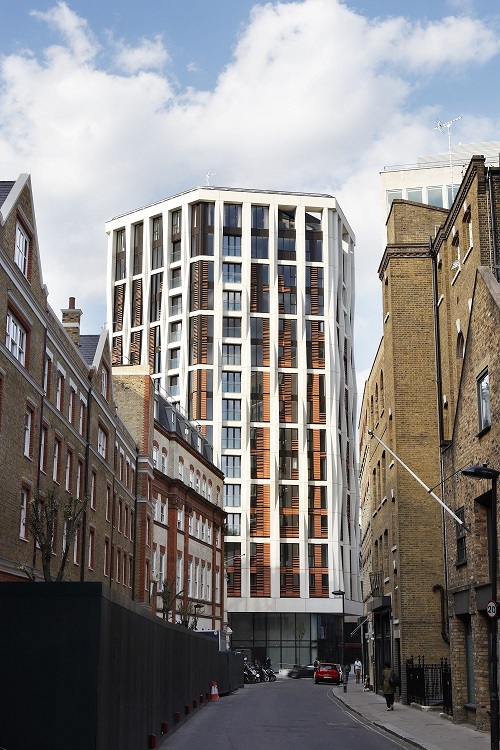 In the heart of London, an office building built in the 60s has been given a new lease of life, experiencing a radical transformation that has brought it into the 21st century, offering a new luxury standard of living. Formed around a hexagon layout, 51 apartments sit perfectly in this unique shape, benefiting from the fact that they are housed in the only high-rise building in the area, granting its residents unobstructed views over the British capital. With the original office building having been vacant for a number of years, the conversion project was the perfect way to reuse the existing space and update the dated office façade into an exterior that is both contemporary and classic.
Initially standing at 13 floors, two additional floors were added to the original structure, meaning that penthouse apartments could be included within the building. Not only offering privately owned apartments, Hexagon also houses six shared-ownership and seven affordable homes.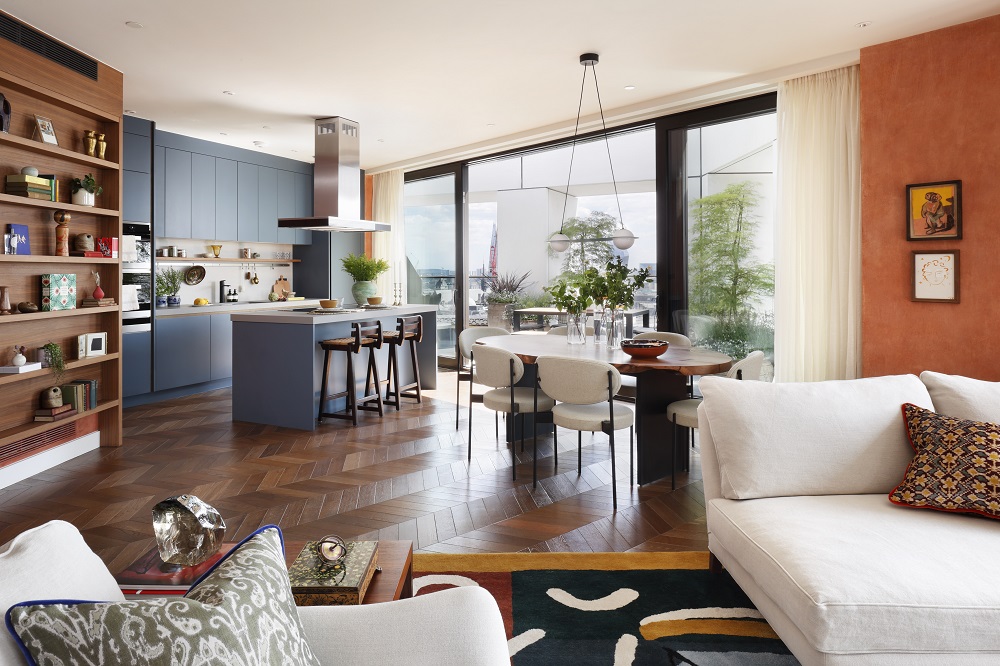 Having used high-quality materials to reshape the building into its new function, Hexagon stands out for the richness of its architectural design and sumptuous interior. With a concierge service available 24/7, residents benefit from a luxurious standard of living in one of London's most sought after locations.
Métal 57: preserving the history of an emblematic building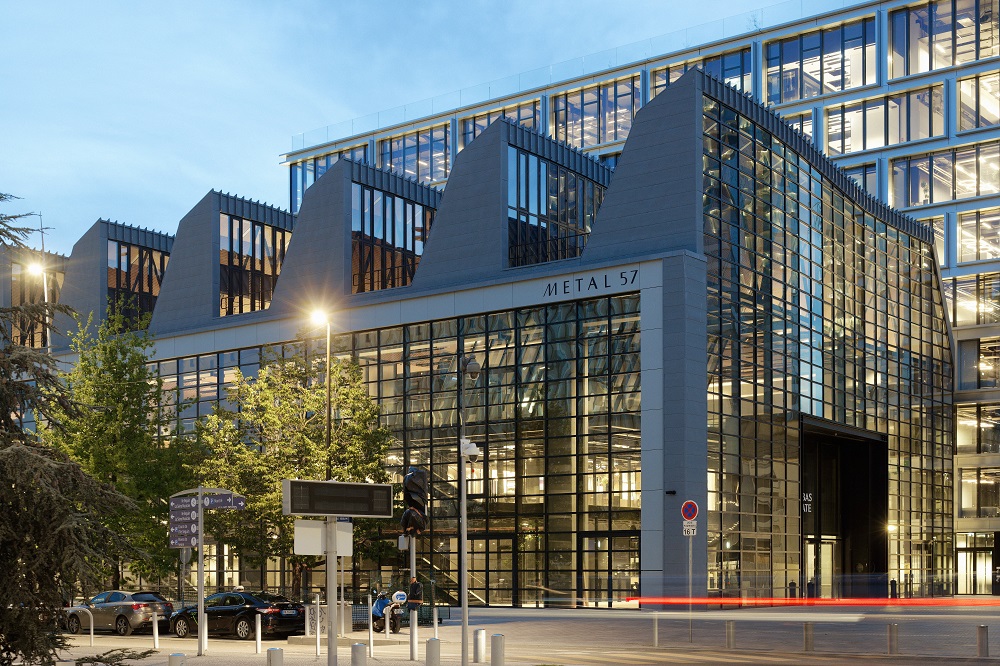 In the early 80s, architect Claude Vasconi conceived the 57 Métal building, which was to serve as one of Renault's factories. In later years, when Renault moved production away from the site, the building was left vacant, but the emblematic structure was built in such a way that through a major conversion project, it could be reimagined to become a multi-functional office building.
Architect Dominque Perrault took on the challenge of updating the building, retaining the original supports and sections of the building's framework, whilst adding new steel elements and replicating to the exact millimeter the original saw-tooth roof. Bricks from Vasconi's initial building were also repurposed to form part of the interior street, a nod to the building's industrial past. 
And so Métal 57 was born, an office building which brings two architects from two different centuries together, showcasing a building whose history has been updated but certainly not forgotten. 
 
Horti: how historical buildings can form part of today's city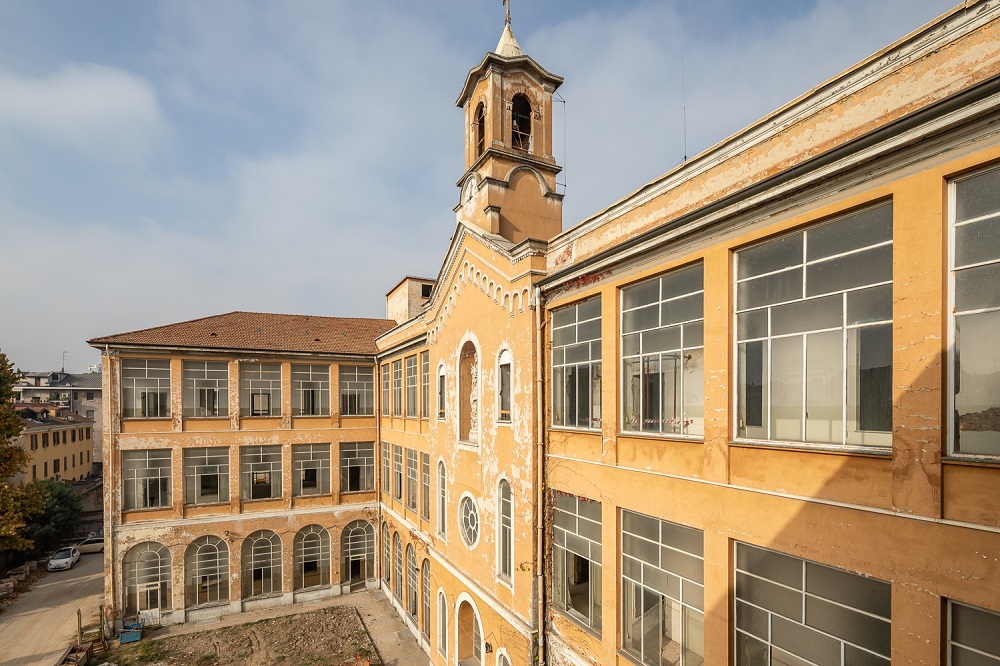 Milan is a city whose rich architecture forms the very basis of the city's foundations. However, in the late 80's, a stone's throw from the Gothic cathedral Il Duomo, three historic buildings which previously housed the Little Sisters of the Poor, were left abandoned. Thanks to the acquisition by BNP Paribas Real Estate and the skillful work of architect Michele De Lucchi, these magnificent buildings have entered the next chapter of their existence.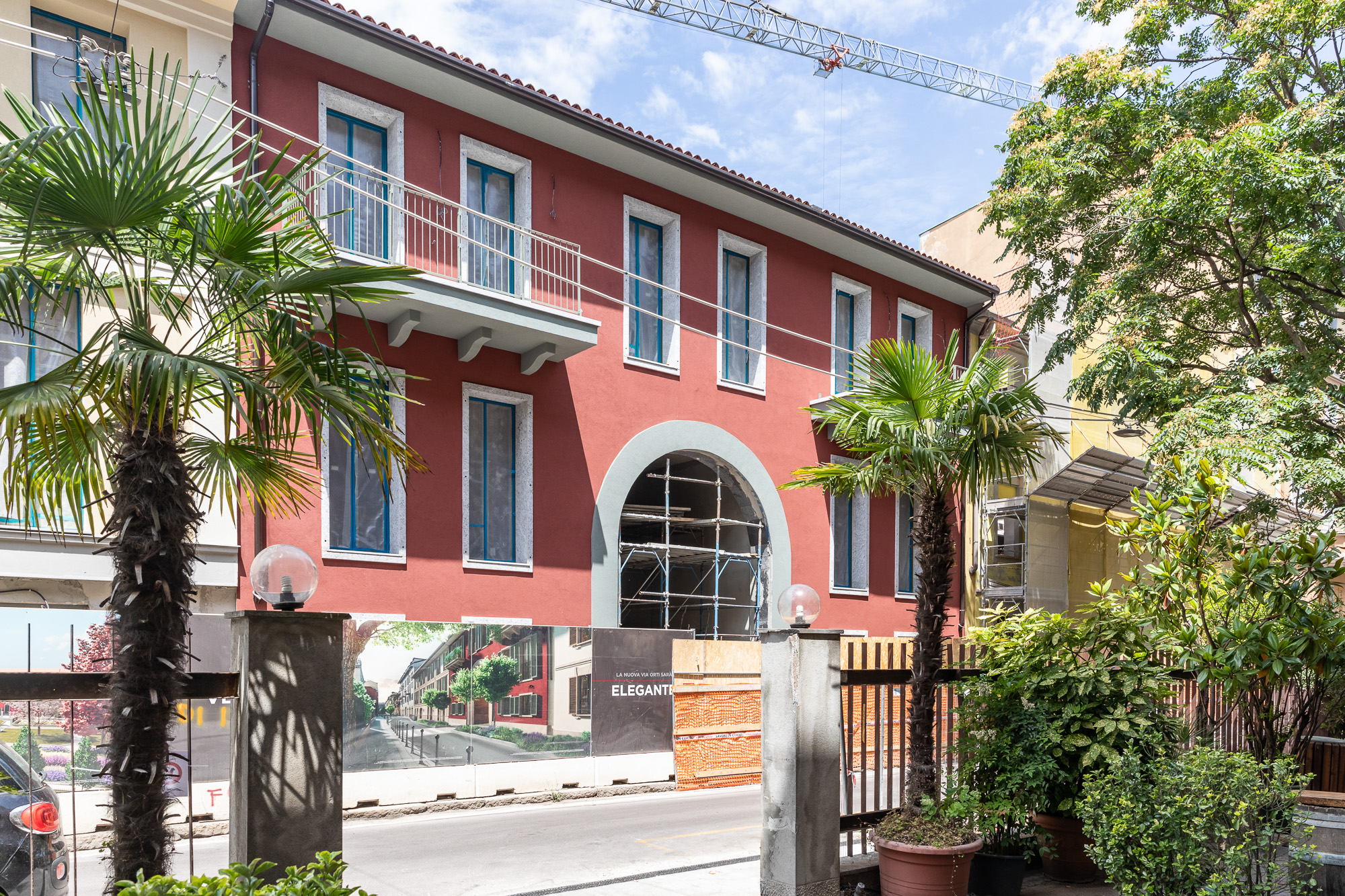 Converted into seven townhouses and 70 flats, whilst the buildings have been modernised, their historical structures have been left intact. The building's vast vaulted ceilings for example remain intact and now house a fitness area with a hamman and sauna, whilst the existing walls of the building were conserved thanks to cutting-edge technology. 
The garden that surrounds the building is also of historic importance, as rare species of plant have flourished here. This is why the garden is open to the public during the day, providing green space to Milan residents as well as those who live in the Horti building. 
By employing high-quality materials and striving to create sophisticated finishes, the Horti building provides it residents with an exceptional standard of living, whilst preserving the historical fabric of the city that they live in.