To mark International Women's Day, we spoke to Leonie Kierkels, Associate Director of Property Management at BNP Paribas Real Estate Netherlands.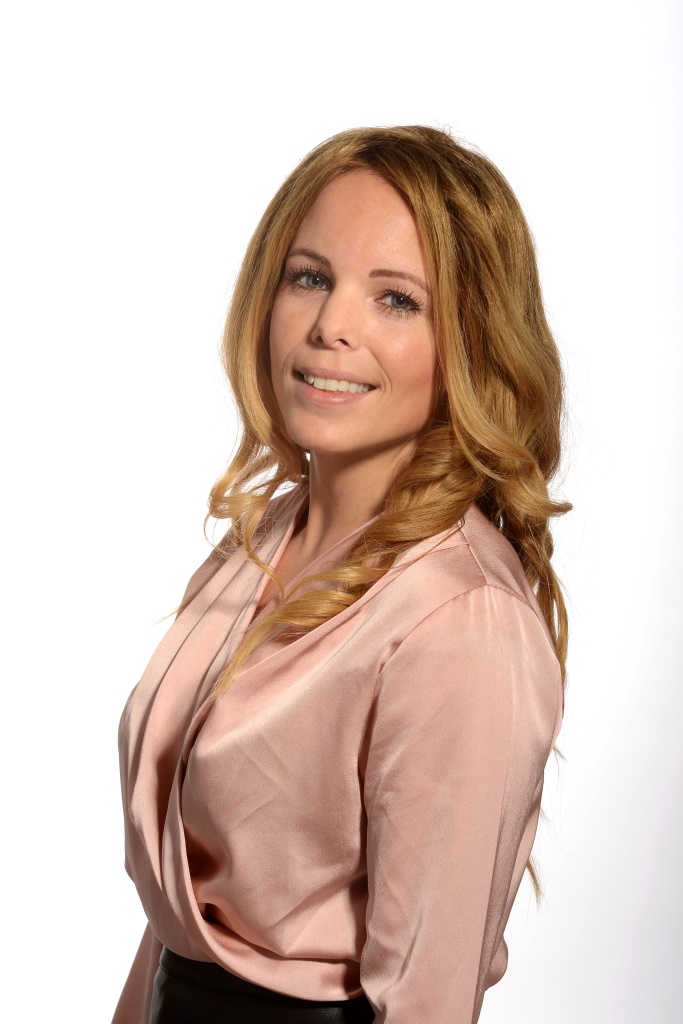 When Leonie Kierkels started at BNP Paribas Real Estate in Amsterdam in 2012, she was only the thirteenth employee. Now, with 75 members of staff in the Netherlands office, Leonie is Associate Director of Property Management, working directly under the director to lead a large team of property managers.
Earlier in her career, Leonie took part in BNP Paribas Real Estate's Women in Leadership programme. This course is designed to help women from across the company fulfil their potential by teaching them modern business leadership skills.
In the build-up to International Women's Day, we spoke to Leonie Kierkels to see what skills she learnt from the course, how they have helped her to develop in her career, and what advice she would offer to women starting in real estate today.

In every role that I've had during my career so far, I have always endeavoured to add to the skills I already had, so I am continually learning and progressing. That's how I've got to the point where in my role I have a complete vision of digital marketing; combining content, web projects, social media and online acquisition together with analytics.
Could you start by telling us a bit about your career and how you joined BNP Paribas Real Estate Netherlands?
I started my career in real estate as an assistant broker in the Netherlands while studying for my bachelor's degree in real estate. When I graduated, I signed up for a scholarship to continue my studies abroad and I was chosen as one of only eight students in the Netherlands to receive this.
This took me Kingston University in London, where I started an MSc in European Real Estate Management. It was while I was studying in London that one of my teachers introduced me to Rick Niemeijer, Director of Asset Management and Investments at BNP Paribas Real Estate Netherlands, who was himself formerly a student at Kingston – and through this connection, I interviewed for BNP Paribas Real Estate in the Netherlands and was successful.
When I started in 2012, the Amsterdam office was very small – in fact, I was employee number 13. But in 2013, we acquired – a part of - Aberdeen Standards Investments and took over their property management department, and we hit a period of rapid growth. By 2017, we had over 25 clients, so there was a need for a new management layer beneath the Director, and that is how my role as Associate Director of Property Management was created.
Do you feel BNP Paribas Real Estate has supported you in your career?
Yes, and I agree, especially in the Netherlands there are many women in business who experience limitations, in terms of pay equality or when it comes to starting a family. But BNP Paribas Real Estate promotes equality in the company and I'm pleased to say there seems to be no gender discrimination.
All our employees are treated equally, and we always look for the best fit for each person, taking their interests into account and matching their personal skills and qualities to their roles. Our office is not huge – we are just 75 people – so it feels like one big family where people can speak up and be honest about what they like and don't like.

There's very few women in real estate, which I think is quite sad. So, my achievement is getting to where I am today. I don't think it's been any harder for me as a woman as the people that I've been very fortunate to meet have always taken me at face value based on my skillset and not the fact that I'm a woman.
Can you tell us about the Women in Leadership Programme? What activities did you take part in?
The programme was held at the BNP Paribas Real Estate's headquarters in Paris and consisted of four training courses, all led by external facilitators. These included Company Rules, Personality  & Management Styles, Public Speaking and Career GPS. The overall aim of the programme was to bring together women at similar points in their career and teach them essential management and leadership skills, to help them reach the next level.
The Company Rules course was mainly about understanding how we need to act in the business as women, what we need to do, and what we need to avoid doing. It looked at our natural behaviour and pointed out where we were going wrong. The Management Styles courses taught us to be critical of our own behaviour and that of others. Then there was the Public Speaking course – this was a workshop where we had to prepare several types of presentations and present them to each other. And finally, Career GPS. In this course, we learnt how to express ourselves as women in the form of workshops that taught us to be more assertive.
What parts of the programme did you find the most enjoyable?
I enjoyed the course about Personality Types & Management Styles. In this, we took a personality test to discover our own management colour. Mine was blue, which represents being a leader. Therefore, my management style is mainly based on structure and achieving goals, while still having the opportunity to empathise with others. This course helped me to analyse my own personality and learn where my personal behaviour stems from. It also taught me how to behave in stressful situations, and how to avoid them. This has made it easier for me to recognise stress, not only in myself but in others, and has made it easier for me to respond better.
What stood out to you as the most interesting thing you took away from the programme?
For me, the most interesting thing was having the opportunity to meet so many other women at similar stages in their career. We had the incredible opportunity to open up about our experiences and learn from each other, and to give each other advice based on our own experiences.
After the course, we remained in contact with each other – and we even had the chance to meet other women from across BNP Paribas Real Estate over our internal platform called Peer Coaching. This is a coaching platform where you join chatrooms in which one person acts as the coach, and other people can ask for advice.
Would you encourage other women to take part in the Women in Leadership programme? How would they benefit from it?
I would definitely recommend it because it has helped me to understand the differences between how men and women behave in business, and how women can get better at 'playing the game', so to speak. Women, I think, can sometimes be too modest in the workplace. We don't shout about our achievements and we often fade into the background. But by taking part in a course like this, you'll learn to be more aware of this behaviour in yourself and speak up when the time is right. So, when it comes to chasing your next promotion or pay rise, you can feel more confident and compete against your male colleagues.
Read other interviews the women at BNP Paribas Real Estate: