What does your role involve?
My job as an Associate Director for BNP Paribas Real Estate Ireland is really split into two parts, the treasury side on behalf of corporate occupiers and the Property and Facilities Management side.
The first part of my job involves looking after the rent rolls to ensure that everything gets paid on time and handling other associated lease costs. The Property Management part of my role means maintaining high end offices within both the city centre and the suburbs, on behalf of a range of landlords such as banks, pension funds, private landlords and developers. This means overseeing the budgets and expenditure, meeting with both tenants and landlords, lease administration, managing disputes and liaising with staff, contractors and suppliers on sites
It's a role that's very varied and requires a lot of multi-tasking. The financial side with the corporate occupiers is very strategic, as you really have to stick to tight deadlines which contrasts with the Property Management side of the job, as things can change very dramatically at any given day. The fact that my role involves so many different elements is definitely what keeps it interesting.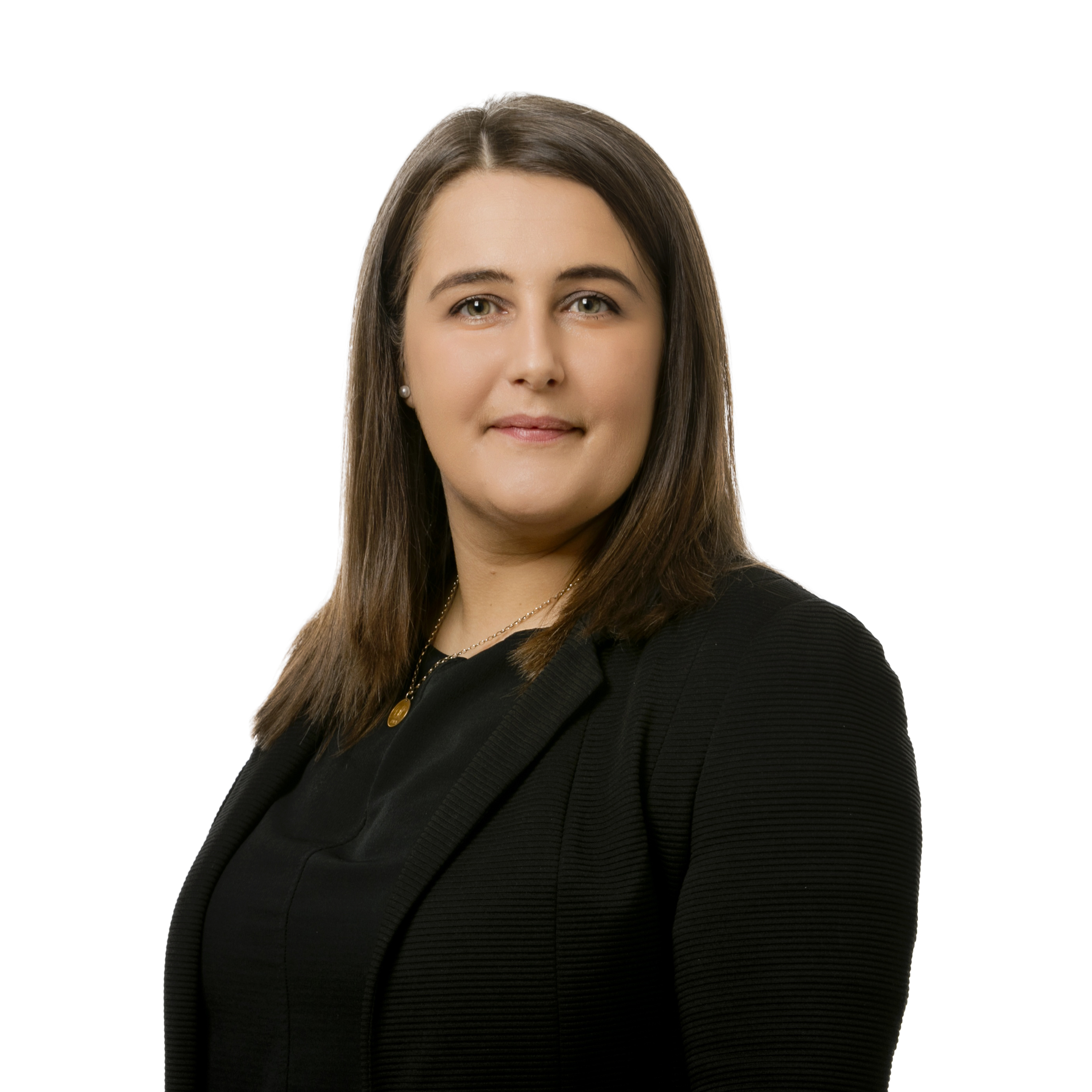 Can you describe you career path?
I started my career in property working for a family business. Then I worked for some smaller practises in Dublin, which gave me a broad understanding of the different business lines. I then took up a more specialised role in Property Management for BNP Paribas Real Estate and left to work for another company for a year or two. BNP Paribas Real Estate then got back in touch with me to ask if I would come back to look after the corporate accounts and Property Management on the office side.
Why did you choose to work for BNP Paribas Real Estate?
This is actually my second time working for BNP Paribas Real Estate. The first time I worked for the company, I worked more on the retail side of Property Management. When I came back to the company, my manager asked if I wanted to work in offices, and I have to admit that I thought it wouldn't be challenging enough for me after retail, but it's certainly proved to be. The challenges are so diverse, one could be delivering a report to meet a particular deadline and at the same time you could have someone stuck in a lift.
One of the main reasons that made me say yes to coming back to working at BNP Paribas Real Estate was the environment. The team is great and everyone works really well together across different teams in the company, which means we all feel very supported.
What is the best thing about your job?
The fact that I get to work with a lot of different people, meaning I have a lot of interaction, with tenants, landlords and different departments which makes it very diverse and challenging. Whilst the financial side of the job is something I really enjoy, I also get away from my desk while on site dealing with Property and Facilities Management matters. It's this combination which is so great about the job.
What is the most challenging thing about your job?
Remembering to prioritise. You always have to be planning at least a month in advance, as deadlines don't move but things come up and change for us. It can be a challenge to remind yourself to plan in advance as a week can slip away so quickly.
What is also hard is the emergency side of the sector, if you have someone stuck in a building or trapped in a lift, it is about managing that situation and keeping a cool head. The health and safety side of my role is becoming a bigger and bigger part and as a result that's bringing new demands.
What skills do you think someone needs to be able to do a job like yours?
I would say definitely a good command of English as you have to deal with a lot of legal documents that you constantly need to be referring back to. You also have to be very analytical as you have to deal with funding, bills and budgets. What's also important is having good communication skills as the job is very customer facing, be that on the phone or face to face.
So with all of these elements you really need to have good time management skills and be very disciplined, it's a very varied job so it does require quite contrasting skills.
How do you think you've got to where you are today?
I find being organised to be something that comes very naturally to me. I also am someone who stays very calm in emergencies which enables me to implement the right processes and make the right decisions.
What's been the most important thing that you've learnt in your career so far?
To always continue to learn and develop your knowledge and experience and to share this knowledge with others. I don't think you are ever finished learning especially with continuous changes in regulations and trends. It's also important to keep abreast of what is happening across your industry in different sectors and not just in your own. I also find it is much easier to be proactive rather than reactive, particularly in Property Management as ultimately this avoids problems arising at a later stage.
What memorable piece of advice have you been given in your career?
Try to get the worst jobs completed at the start of the day so then you don't have them hanging over you which avoids procrastination., I would definitely give anyone this piece of advice as it really helps my time management on a daily basis.
What changes have you seen in the time that you've been in the sector?
The sector is becoming much more international with clients from different countries investing in properties. I think this is really important as we can offer our services across Europe and we've also often found that working with clients from different countries has meant they've given us ideas or solutions that we just hadn't thought of or come across yet and vice versa.
Other articles you might like: