What does your role involve?
My role is very varied and involves me having to deal with a lot of different people; tenants, companies, private individuals and industrialised landlords. In one week I can be creating pitches, showing clients around properties, and holding meetings with potential and current clients. What I like about my job is that no one day is the same, and I'm not sat behind a desk but out and about interacting with people.
Why did you choose a career working within the real estate sector?
Growing up my uncle worked in commercial property and the way he spoke about his job and the stories that he told me had a really positive impact on me.
At school and college I was very business minded and this combined with the experience of my uncle made me decide to take a Property Economics course at college, with the aim of getting into the commercial property sector after.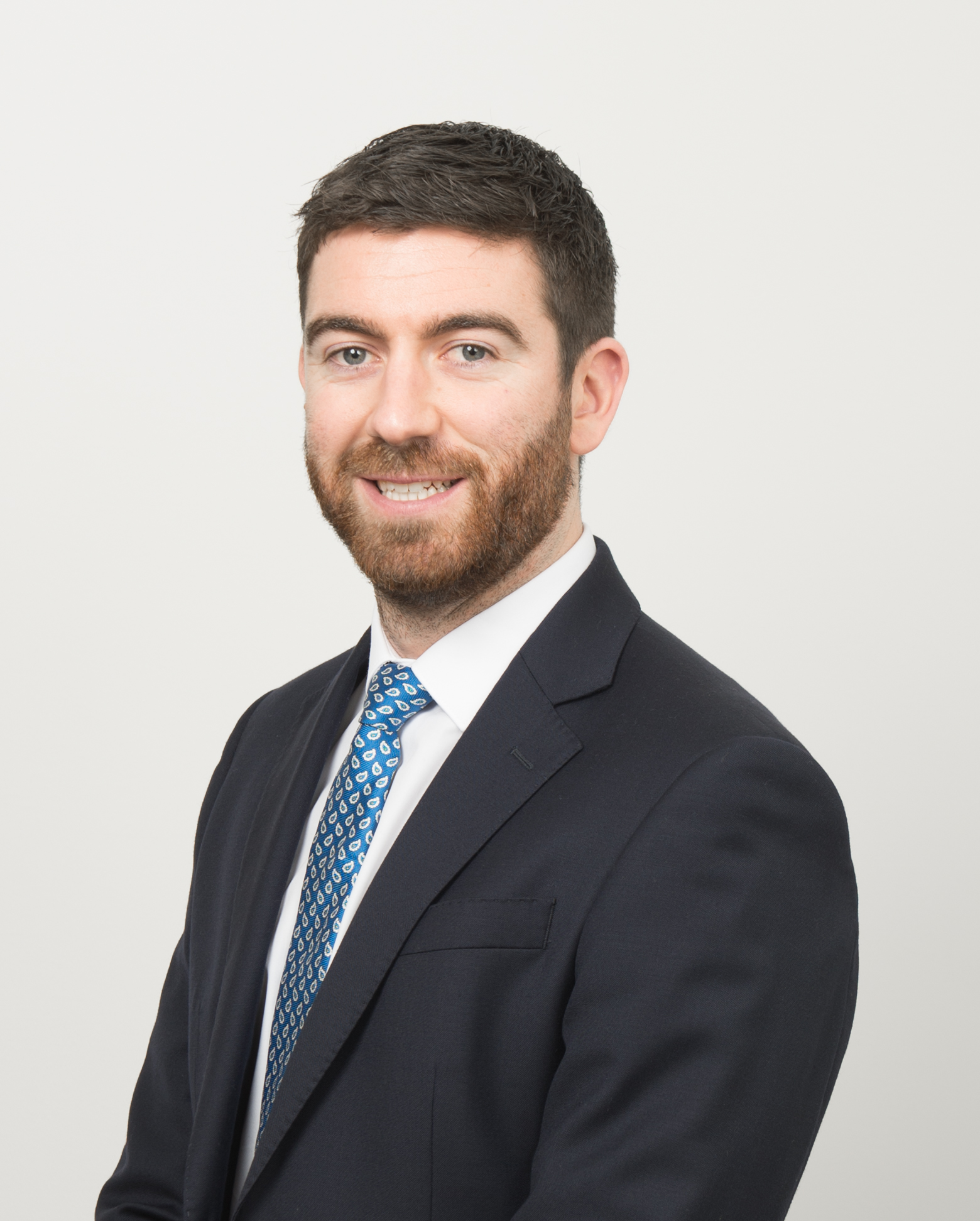 Can you describe you career path?
After leaving university I decided to travel a bit, and spent two years in Australia. I think this really had an impact on me, in terms of the skills that I acquired, the experiences that I had and the fact that I came back to Dublin two years older than the most recent graduates.
On my return, I started working as a Graduate Surveyor at a local firm in Dublin. It was definitely a shock getting back from Australia and launching straight into work. When I started the job, Dublin was at the tail end of the recession, so the commercial property market was just starting to pick up. I think with having had my experience in Australia and joining the sector at a good time, I was able to make the most of the job that I was doing and learn quickly how to be good at it.
After one year working as a Graduate Surveyor, I was contacted by BNP Paribas Real Estate Ireland to come and work for them as a Surveyor. Having worked here for two and a half years, I have recently been promoted to Associate Director.
Why did you choose to work for BNP Paribas Real Estate?
What really appealed to me about working for BNP Paribas Real Estate was their international scope and the links they had amongst the different countries in which they are present in. Around the time that I came into contact with BNP Paribas Real Estate, I visited Paris and saw their presence in the city which demonstrated what a big company they were. The fact that I get to work with large, international companies is a huge bonus for me.
With BNP Paribas Real Estate I have been able to meet my counterparts in different countries and it has been really interesting to see how they work and how they go about doing things. I like the possibility that in a big international group there is the chance to move around within the company, both within positions and countries.
What is the best thing about your job?
The fact that it is very people focused is very appealing to me. I consider myself a social person and my job definitely requires me to form relationships with a wide range of clients and contacts, which suits me and my personality.
What is the most challenging thing about your job?
Managing expectations. Sometimes landlords have higher expectations for their properties than is reasonable in the current market, so it's about working with them to ensure both sides are happy. This is certainly where the need for good communication skills comes into play.
What skills do you think someone needs to do a job like yours?
To work in an office agency you must be people focused and outgoing as our jobs involve a lot of human contact. You therefore have to be very open minded and someone who is not afraid of hard work.
What are your professional ambitions within BNP Paribas Real Estate?
I've just been promoted to Associate Director and with this, I hope to help win client pitches for the company. My next step on the career ladder would be to get to Divisional Director within the next couple of years and then who knows!
What memorable piece of advice have you been given in your career?
Preparation is key, especially when going out to clients and presenting to them. In our sector, the market changes quickly so you have to be well prepared and well informed
Aside from your specific role, are you involved with BNP Paribas Real Estate in other ways?
At present, BNP Paribas Real Estate is running a programme called United Heroes, which encourages employees to take part in sporting activities to help raise money for the French Red Cross. Our Dublin office has really got into this and has certainly become very competitive. I myself cycle and run and am also part of a triathlon club, which mean I swim most mornings. I have to say, initiatives like this are something that I really enjoy being part of.
Related content: