Can you tell us a bit about your role?
As an analyst, I'm in charge of collecting statistical information from the market for interpretation. From a macroeconomic perspective, I analyse market fundamentals to understand how they affect real estate and also look at them at a more microeconomic way. For example, I examine real estate sub-markets of the different business lines on a national level. To simplify, I'm in charge of collecting data. Then once we have the data, we put words to these numbers so that people can understand how the real estate market performs.
Why did you choose a career working in the real estate sector?
I've always been attracted to real estate because I believe it is very present in our lives. We live, work, and organise ourselves inside buildings. Therefore, I think that studying the behaviour of these buildings, and real estate in general, is very exciting.
Why did you choose to work for BNP Paribas Real Estate?
I think BNP Paribas Real Estate is like a benchmark within the sector, at a global level. I've always wanted to work for a large company with worldwide recognition, and to work alongside well-trained professionals. I also think that the BNP Paribas Real Estate's core values are really interesting: Excellence is sought, effort is rewarded and there is constant learning, everyday.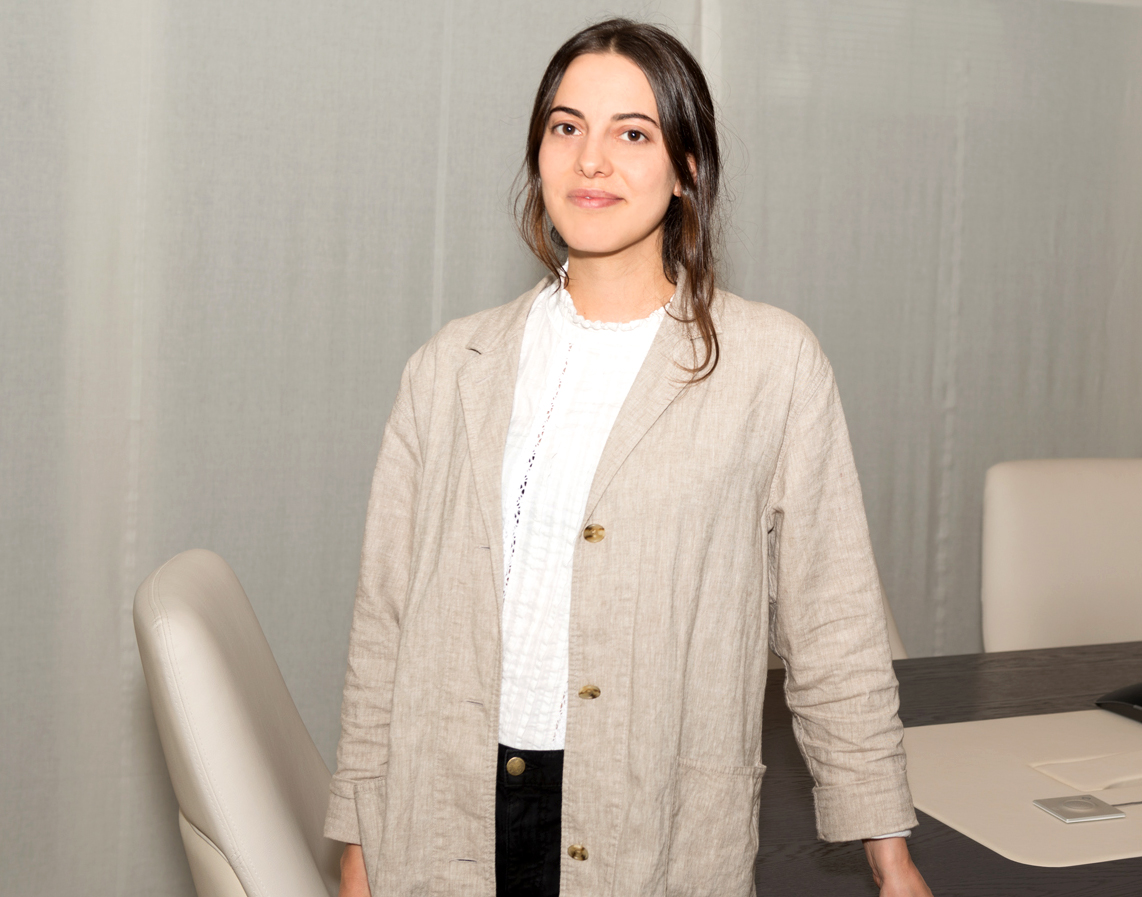 Can you tell us about your career path?
I started my career at 21 years old with an internship at BNP Paribas Real Estate Spain, as soon as I had finished studying Economics at university in Madrid. This first stage of my career was a 'learning' stage, where I had my first experience with the real estate market and where I began to understand how it worked. Six months later I became an analyst, and that's when my work became more interesting, as I started to have more solid ideas and a real understanding of the market. This position allowed me to make my own judgements, and it gave me the opportunity to write about them. I've now been working in my current position as an analyst for the last 2 ½ years.
What is the most challenging thing about your job?
My job is to explain the performance of the Spanish real estate market. Now, the most challenging part of this work is explaining future outcomes based on present information, in other words, making forecasts. It's challenging to be able to interpret a decision that investors are making, to explain where the real estate market is headed in the next few years, and to know how to be confident when doing this work. As a junior member of the team, I think that I still need more knowledge in order to be confident when doing this part of the analysis.
What it the most rewarding?
Consultants at BNP Paribas Real Estate come to us when they have a presentation or a pitch for investors that are interested in the real estate market, in order to help them better understand it. We are able to give them more economic context, to conduct specific micro-studies of different sub-areas of Madrid, and in general to give added value to their presentation. That's why I think that the most rewarding thing in my job is our client's recognition. Basically I help my clients, and in turn I help my client's clients, too.
What skills do you think someone needs to work in your department?
I think that a specific personality is required in order to work as an analyst. You have to be capable of understanding and interpreting numbers, and of putting letters to those numbers. It's important to be a creative person in order to write, and in order to make a third person understand what you've written. You have to be curious, sceptical and eager to learn. Finally, you have to understand economic fundamentals, and in particular, statistics.
What are you most proud of achieving in your career?
I'm proud of being part of a team in which the consultants that I work with look for our opinion to add value to their work. We're a very essential department within the company and I'm proud to be a part of it.
How do you think you've got to where you are today?
One of the things that has got me to where I am today is definitely my strong sense of responsibility. I've always had clear ideas of what I want to do, and I've always been aware that if you work hard, you can achieve what you set out to do.
What advice would you give to someone looking to start a career similar to yours?
I would say that it's important to conduct a market study beforehand. That would give them a good general idea of the different lines of business, and would allow them to know which pne is more suited to their profile and their tastes. This is really important because I believe that it's crucial to enjoy what you're doing. If you like what you're doing, then there will always be better outcomes.
What does success mean to you?
Success for me is reaching my goals and feeling that I'm on the right track. It's being satisfied and proud of myself.
What memorable piece of advice have you been given in your career?
When I entered BNP Paribas Real Estate as a trainee, one memorable piece of advice given to me by my boss at the time was to always be sceptical. He told me that in order to be a good market analyst, it's important to always question your first outcome. That creates the intention to continue your research and motivates you to keep searching and learning. Being sceptical makes you create consolidated outcomes. For an analyst, the data that you supply and the explanations that you give are very important, and they have to be reliable.
Where do you see yourself in the future?
My short term goal is to secure a position as a Senior Analyst at BNP Paribas Real Estate. I think that if I continue to work hard and keep writing and making myself consistent in the market, then the market will give me this position.
Related content: