Inaugurating the building
In an inauguration ceremony on the 11th July, the very first brick of the project was laid. Opening the inauguration was the mayor of Boulogne-Billancourt and President of Grand Paris South West, Pierre-Christophe Baguet, Chief Executive Officer of BNP Paribas Real Estate, Thierry Laroue-Pont and the Programme Architect, Dominique Perrault.
In order to demonstrate the spirit of the new building, in the weeks leading up to the event the construction panels lining the site have been decorated with a specially designed mural. To create the piece, various artists were invited to interpret the history of Boulogne-Billancourt, the industrial roots of the area and its transformation towards an eco-neighbourhood.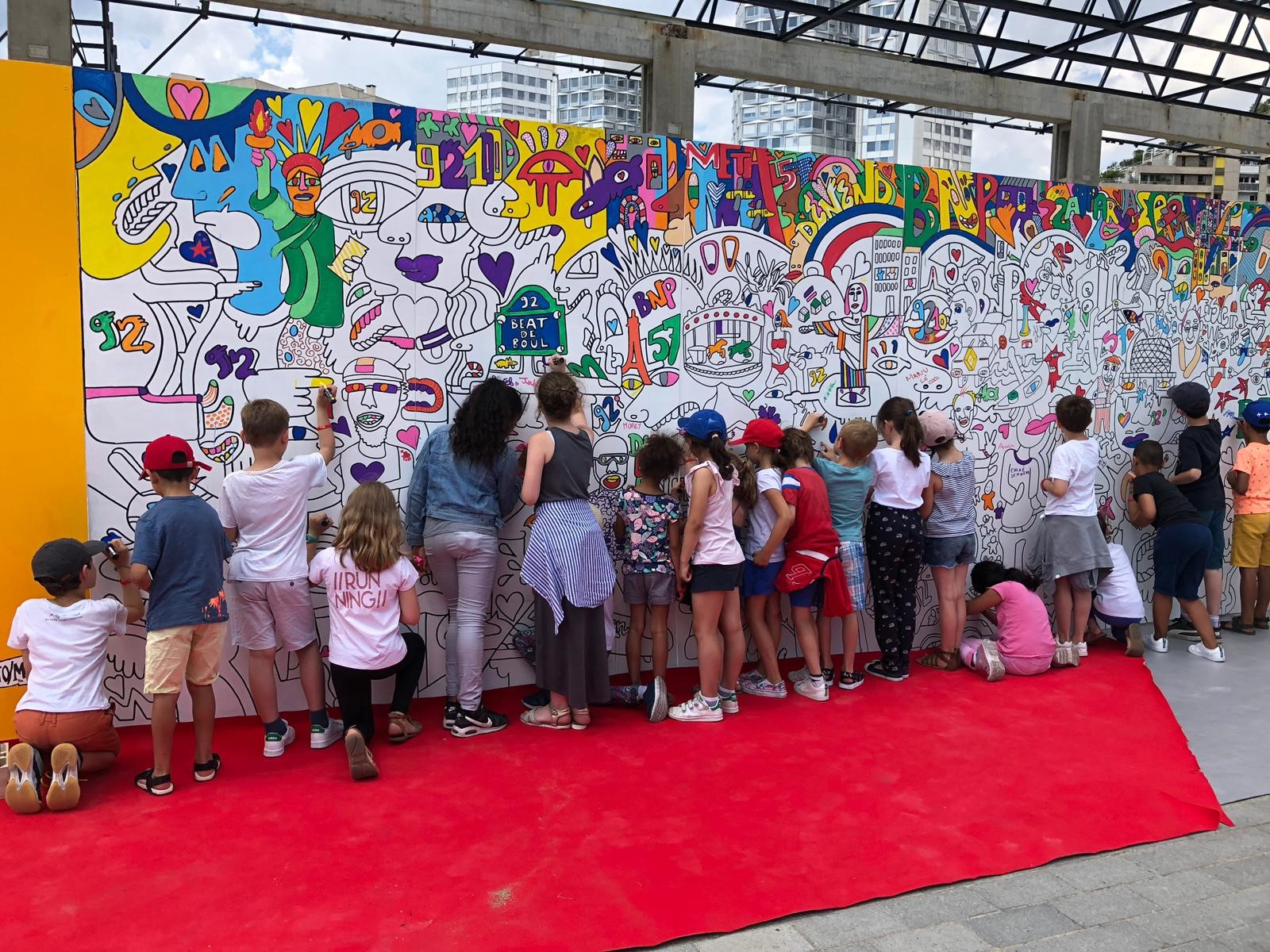 Artists Sixo Santos, Bouda, Den End, Mush, Henri Lamy, Fred Calmets, TITO/MULK, Wand Studio and Esper were coordinated by Modern Art Family and together created the visually iconic mural of 40 metres. One artist in particular, Den End decided to create an interactive piece of art, inviting residents of Boulogne-Billancourt to come to the site and contribute to the work.
The unveiling of the site for Métal 57 is a sneak preview into the ambitions of BNP Paribas Real Estate's new headquarters, which will be a place integrating culture and include areas where art will be on display. 
As stated by Thierry Laroue-Pont, "Our ambition is to convert this historic building, with its unique and industrial architecture, into a contemporary office building, opens to the city. This project is a real hub of ideas and experimentation, in which our teams will be able to anticipate the way in which we will use real estate tomorrow."