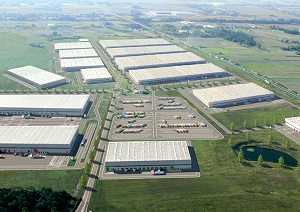 BNP Paribas Real Estate Poland and M4 Real Estate, acting as advisers to international retail chain JYSK, have represented the client during the extension and expansion process of warehouse and office space at Logistic City, Piotrków Distribution Center, which is one of the largest logistics centres in central Poland. The lease has been signed for a record volume of 65 000 sqm of warehouse space and 200 sqm of office space.
"JYSK owns warehouse space at Centrum Dystrybucji (Central Europe) in Radomsko with a capacity of approx. 220 000 palettes, however due to its intensive growth the company was in need of additional space in central Poland. Thus, a decision was made to extend the existing lease to 40 000 sqm and at the same time expand the space by another 25 000 sqm", said Monika Duda of M4 Real Estate.
"This is yet another transaction for which we represented JYSK. The process went extremely smoothly, as the result of the open attitude of both parties, their objective approach and willingness to quickly finalize the transaction quickly", said Katarzyna Pyś-Fabiańczyk, Director, Industrial and Logistics Department, BNP Paribas Real Estate, Central and Eastern Europe.
Logistic City Piotrków Distribution Center is a modern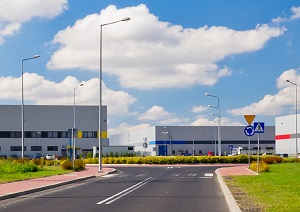 logistics centre where the total area of warehouse facilities amounts to nearly 450 000 sqm located at a 120 ha site on the outskirts of Piotrków Trybunalski. It is strategically-located in central Poland, at the junction of main transport routes running from east to west and from north to south of the country. Its excellent visibility from the road and the high standard to which it has been finished are a good incentive for businesses active in the field of goods storage and distribution, processing and light manufacture.
"In addition to a convenient location, we are also offering our tenants warehouse space of top technical quality. Moreover, we rely on our particularly flexible approach to our clients' requirements and it is thanks to this synergy that we are able to meet their highest expectations. The trust shown in us by Scandinavian company JYSK and other known organizations, such as Dino, FM Logistics and Logista, is a clear testimony to that", concluded Maciej Stacha, Representative of the Board of Directors of Logistic City Piotrków Distribution Center.
Download the document

bnppre_-_poland_logistics_deal
PDF - 408Ko
International press contacts