•    Why did you choose a career working within the real estate sector? 
I actually didn't choose it, when I first arrived in Luxembourg I had a diploma as an assistant, it was only when I went for a job in a local real estate company that I knew I wanted to go and work there. I really did everything I could to get the job, because I understood at that moment that it would be my dream job. At one point in my career I left the real estate sector but after one year I knew I had to come back. It feels like real estate chose me more than I chose it. 
When I left the real estate industry I quickly realised that everything was about real estate. For example when taking to someone about things going on in Luxembourg City the questions were always, 'What building is it near?', 'Who built the building?' or 'Who is the tenant?'. My bearings within the city were all based on office buildings, so I just felt like I had to get back to the industry. I think I really had to have that time not working in the sector to realise how important it was for me to work in real estate. 
•    Can you describe you career path? 
My first job was as a tour guide and I then moved to Luxembourg and started working for a real estate company. Having been a tour guide for seven years I really use what I learnt in my current job, particularly when I am giving tours of buildings. My job involves telling the story of a building and not so much about all the facts and figures, so I am using a lot of the same skills. 
When I started in real estate as a secretary I had the opportunity to work in practically all of the departments; Property Management, Valuation, Capital Markets, Research and Marketing – I did almost everything over a period of five years. It meant I learnt a lot, especially in terms of research which gave me a complete understanding of the local market and it now means I have the history of the Luxembourg market in my head thanks to this. 
After being away from the real estate sector for a year I came back and chose to be a Consultant in Leasing as I had really missed contact with people and I wanted to share my passion for real estate with others. For me, being a Consultant in Leasing is the best way to share your love of real estate.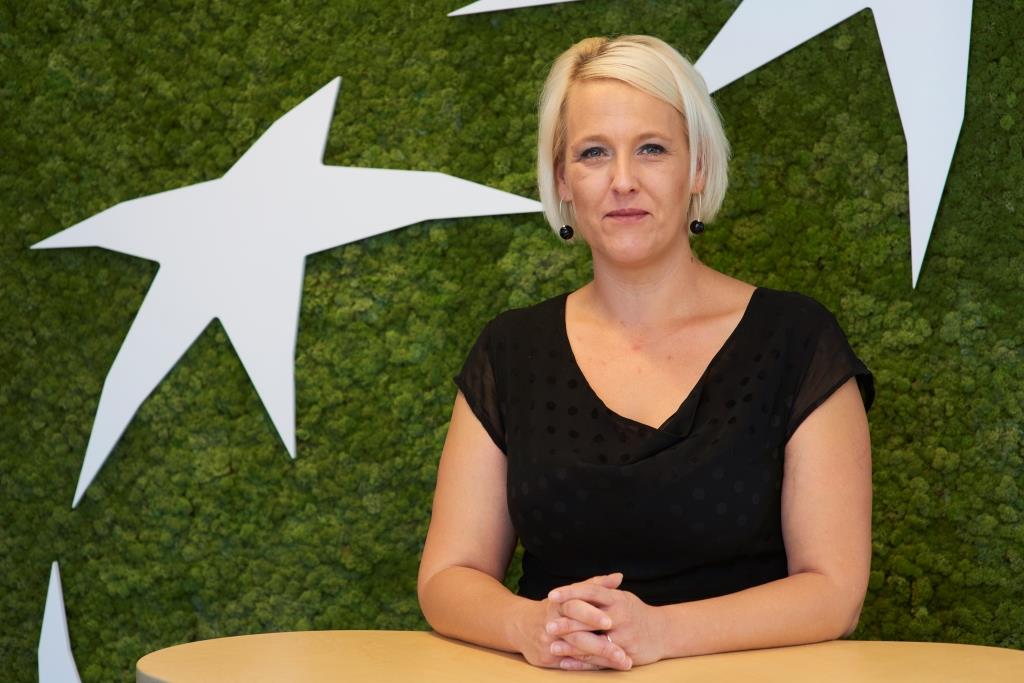 •    Why did you choose to work for BNP Paribas Real Estate? 
Thanks to my previous experience in real estate, I have a very precise idea of how I want things to work and how I want my team to be organised. I feel that BNP Paribas Real Estate has trusted me to implement what I'd like to do. 
BNP Paribas Real Estate is a worldwide company but on the other hand we are smaller than others in Luxembourg which gives you more freedom to work as you want. I had the opportunity to talk to the CEO of BNP Paribas Real Estate Luxembourg before I took up the job and we had the chance to discuss how BNP Paribas Real Estate works and their expectations for the future. I was able to explain who I was and how I want to work in the coming years. It was really a perfect match so I was very confident about signing my contract. 

•    What does your role involve? 
I am leading the agency team, which is a lot about the coordination of people and leads. My job involves building long term relationships with landlords. If I know everything about each square metre for rent or sale, I know that I can match the demands that come in with what we have available. 
•    What is the best thing about your job? 
When you find the perfect office and the client sends you a short email afterwards saying that they are happy and thank you for what you did for them, this is incredibly rewarding. 
I learnt once that when I helped with the moving of a European headquarters here in Luxembourg that because of my job 120 people would continue to be employed, based on what I had proposed. This showed me how important my job was as it wasn't about the proposing of an office but about the people that come there every day. If people are happy there thanks to the advice that you gave, this gives me great job satisfaction. It's not just about the building, thinking about the people inside the building makes it all the more meaningful. 
•    What is the most challenging thing about your job? 
I really want the team to succeed. We have a lot to do and I really hope that by the end of the year we will have re-established our place on the local market so that when landlords have a question about real estate they think about BNP Paribas Real Estate. 
I am very excited about this challenge because I know that I will be able to do it my way and if it doesn't work out how I want it to, it's on my shoulders. That's a big challenge but that makes it more exciting. 
•    What skills do you think someone needs to work in your department? 
You need to have a great memory, to be creative and be able to think outside of the box. This allows you to find the best solutions for your clients, by listening to what they want but being able to think further. 
Getting client confidence is one of the most difficult parts of our job because it is a long process in order to build a solid relationship. It's a small market in Luxembourg so you have to be conscious of the fact that you need to ensure relationships remain good because you don't know when you'll next come across that contact. The Luxembourg market is very small so we are responsible for all areas of the city and you have to know the whole market perfectly in order to achieve your goals. Our market is as big as La Défense in Paris so it's not so difficult to remember everything but it's something that you have to know, the main investors, the main tenants. You must know everything about these four million square metres so a good memory is vital. 
There's no diploma that prepares you for this kind of job so it's about understanding what real estate is and how it works. 
•    How do you think you've got to where you are today?    
I feel very lucky that I found my job and my path and that having found that, I'm just moving forwards. I don't feel that I had to make a huge amount of effort to reach where I am today, it was very natural for me. It's not just about fees and deals but truly loving my job which I think means that I naturally succeeded. It was about doing well at what I was doing and then moving to the next stage of my career. I was always very curious and willing to learn and this means that I will always move forwards. 
•    What advice would you give to someone looking to get into a career similar to yours? 
If you don't love real estate, you should try something else. There is a lot of hard work involved and you have to be prepared for that. Even if you don't know anything about real estate it's being willing and eager to learn about it. 
•    What memorable piece of advice have you been given in your career?
It may be slightly clichéd but what I will always remember is my first boss saying 'There are three criteria in real estate; location, location, location!' This is something I think about a lot and it will always be relevant to real estate.