Could you tell us about your background and how you came to work for BNP Paribas Real Estate in Hong Kong SAR China (Special Administrative Region China)?
In my previous role, I worked with the German real estate bank Aareal to help set up their Singaporean arm and so gained a lot of experience working with investors in the Asia-Pacific region. Then, about five years ago, I was approached by BNP Paribas Real Estate to be their Head of South-East Asia, before being promoted to Head of Asia Pacific.
How does the platform in Asia-Pacific work?
We have two offices in the Asia-Pacific region. The headquarters, where I'm based, are in Hong Kong SAR China (Special Administrative Region China), and as of 1st April 2019, we have a second office in Singapore. We conduct all our business in the Asia-Pacific region from these two offices, and we work across 11 markets here: Japan, Taiwan (China), China, Hong Kong, Malaysia, Indonesia, Singapore, Philippines, Brunei, Vietnam and Korea.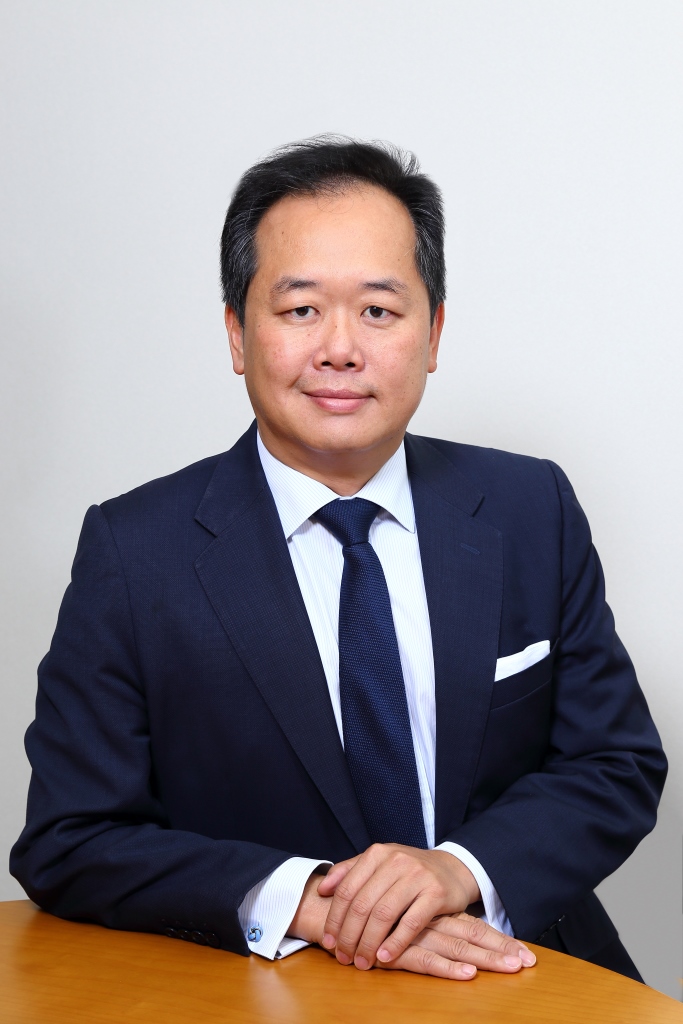 To put it very simply, what we do is work with clients in Asian-Pacific markets who are looking to invest in real estate in Europe and help them to secure these deals. We open lines of communications with clients, introduce them to investment options, then work directly with our industry peers in Europe to help them complete their deals.
Can you tell us about this capital, and the clients you work with?
We work across the entire spectrum of real estate investors. Our client portfolio includes sovereigns, property companies, asset managers, and of course high net worth individuals. We keep in regular contact with these investors, so we know what they are looking for and so that we can present them the best opportunities as soon as possible.
A large part of our job is to try and stay ahead of the curve in terms of how capital and investors evolve, predicting what they will be looking for, where they will want to invest next, and how their investment capabilities in Asia are expected to change. Once we've found an ideal asset for our client, we act a bit like a matchmaking service, introducing the client to the asset and brokering the deal.
Our mantra is to stay close to where the capital is. That is what inspired us to open our second Asia-Pacific office in Singapore, a growing market for us. We are very excited to be serving South-East Asian clients out of Singapore
What makes European markets so popular with Asian-Pacific investors?
Many Asian real estate investors find it difficult to invest in their home cities because yields are so low. Even in places like Tokyo, Seoul and Singapore, yields are sub-two percent. This forces investors to look at overseas markets, and the desire has always been to invest in Europe.
The key market is London, because many of the Asia-Pacific markets we work in, including of course Hong Kong SAR China (Special Administrative Region China) and Singapore, have a British colonial history. Asia-Pacific investors therefore feel comfortable going into London, because they find similarities in terms of language, history, kinship and the common law.
Other markets like Vietnam, the Philippines and Indonesia are more Francophile, so they often prefer to move into Paris first. And one of the first movers into Europe were the Koreans, who are now very well established, especially in Frankfurt, Berlin and Munich. This is setting the standard for Asian investment interest in German markets.
But of course, investors are firmly on the hunt for yield, and this is now leading them to branch out into other markets. There is massive interest in Dublin at the moment due to the strength of the Irish aircraft industry, and growing interest in Amsterdam and Poland too. We are also seeing investors starting to move into different classes. Logistics is becoming very popular, and there are even some investors moving into more esoteric classes such as student housing and palliative care. As investors gain confidence, they are starting to diversify their portfolios, cutting across countries and making them more Pan-European.
Why do Asia-Pacific investors choose BNP Paribas Real Estate to represent their interests in Europe?
We have the advantage of being a one-stop-shop for Asia-Pacific investors. Not only do we find the stock, thanks to our place within the wider BNP Paribas group, we can also offer financing and asset management. It's a huge advantage to our investors to have their entire real estate investment value chain under one roof, and even managed by one person.
That's reassuring, because our investors are entering a market on the other side of the world. There is a large time difference and several language barriers, so many of our investors want a single point of contact – someone based in Asia who they can pick up the phone to any time, who will talk them through deals and handle any issues they may have.