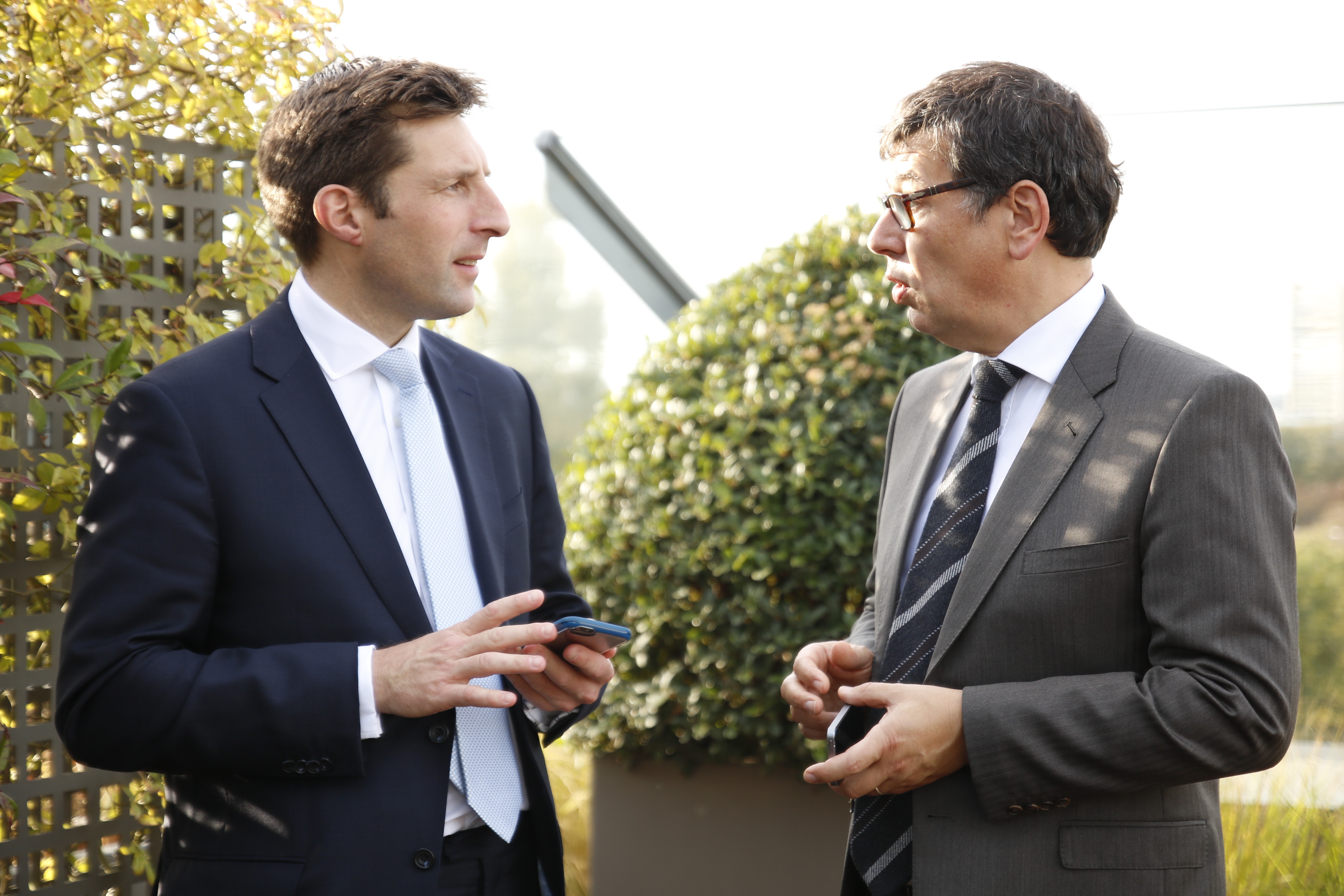 Why was the Real Estate Occupier Solutions (REOS) offering created and what is the department's mission?
Jonathan Steel: It was really in response to the needs of our customers. Our existing group and corporate customers were broadening their horizons—both geographically and in terms of the services they required. We saw an opportunity to help them align their international real estate portfolios with their business objectives. So we moved from doing projects country by country to having a much larger global scope for corporate clients under this new department.
Our team of over 100 consultants across Europe proposes services such as:
Portfolio management

—which involves supporting our clients in the management of their real estate holdings and associated data and finance.

Coverage

—which refers to supporting senior bankers

 

to help them propose new projects across Europe.

Professional services

—which involves the consulting services we offer for corporate clients on strategy and development.
Find out more about our Occupier Solutions here. 
Can you explain the shift from real estate being seen as a cost centre to something more strategic?
Jonathan Steel: All sectors are seeing greater flexibility around how people work and where they do it. Because of this, rather than viewing real estate footprints as cost centres, clients realise we can help them improve productivity and efficiency and increase earnings from their properties.
At BNP Paribas REOS, we can help clients find solutions to drive efficiency and increase shareholder returns by adapting quickly to new, more agile ways their staff wants to work. The resulting services can help businesses discover the potential for real estate: from creating an inspired working environment to attracting and retaining the right talent, to working smarter and reducing cost base.
How is the Occupier Solutions service responding to changing client needs?
Sylvain Hasse: Innovation and technology are a big part of responding to new dynamics in the sector and we've been developing a number of different services to respond to the changes. For example: we've conceived a comprehensive database system to help clients understand what property they've got and what it's costing them in order to help them become more efficient. We've also developed e-commute, a new internal tool which calculates transportation time for occupiers and simulates the impacts of a move for decision makers. Finally, we've been bringing in services from local businesses to connect properties to the cities in which they operate. Those are just a few different ways that we're innovating occupier experiences for corporate clients.
In addition, we're helping clients deal with changing markets. For example, in the utilities and energy sector in the UK, clients are going through changes in consumer pricing and regulation, so we're helping them with call-centre operation to become more agile in accommodating their staff.
How do client needs differ between Anglo-Saxon and continental Europe?
Jonathan Steel: A number of continental clients are starting to look at what areas of their business can be out-tasked, but the approach is very different to the US and Anglo-Saxon model. The Anglo-Saxon model starts with outsourcing data, but in Europe, data collection has culturally been a sensitive subject, so instead, European firms are starting with out-tasking areas such as transactions, strategy or account management.
The new international financing standard—IFRS 16—is coming into effect in Jan 2019 and will affect lease accounting practices, among other things. What's at stake here for clients?
Sylvain Hasse: IFRS 16 will affect how companies hold and report their data on real estate portfolios— and we're well placed to help our clients make that transition to consolidating information and reporting it correctly.
The incoming standard also has implications about how clients own and occupy space. It may now be more advantageous to buy-in to existing properties rather than lease, or to operate locations through a serviced office contract in other situations. We at Occupier Solutions are expertly placed to advise clients on the new standard.