BNP Paribas Real Estate continues the international expansion of its commercial property development business and launches its first scheme in Spain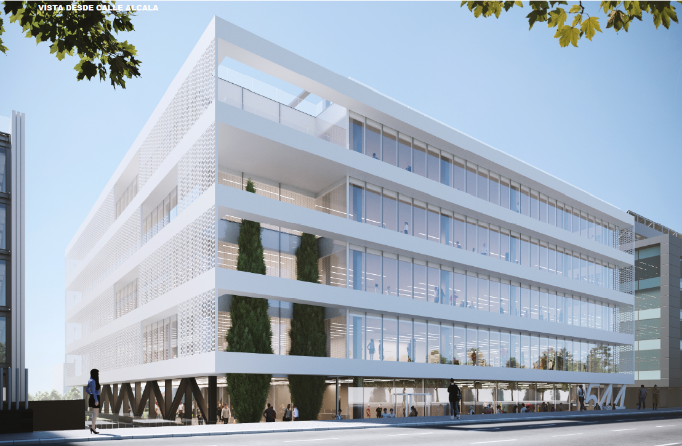 BNP Paribas Real Estate Property Development, in a joint venture with Therus Invest, is to launch its first property development business in Spain. This is thanks to its long-standing and pan-European partnership with an anchor-tenant, which is one of the world's largest companies. 
The tenant has agreed to occupy around 18 000 m² AEO within the first of two buildings (built to "LEED PLATINUM" standard) and remaining 12 000 m² are available for letting. The scheme is taking the prime spot within the so-called "MADBIT" business cluster of the former Julian Camarillo area. 
"After several very successful projects for major clients of our Group in France, London, Frankfurt and Italy, this new project in Spain confirms our place as a major European developer. We are particularly proud to launch a turn-key project for a repeat client in Madrid, proof of our trustworthiness and professionalism", declares Thomas Charvet, Managing Director of BNP Paribas Real Estate Property Development. "Our Property Development strategy aims to further expand our business model across Europe. We are considering several new office, hotel and residential projects in gateway cities such as London, Madrid, Lisbon or the main German cities." according to Antoine Mabilon, Head of International Property Development.
The new HQ building by Fenwick Iribarren Architects will be delivered as a turn-key project in Q4 2022. The 30,000 m² state-of-the-art building, acquired by Amundi Real Estate, is highly sustainable and located on Calle Alcala, in front of the Torre Aria subway station. It meets the tenant's demanding specifications in terms of ESG, user experience and employee well-being. With collaborative work spaces, sweeping roof-top terraces facing the Quinte de Torre Arias Park, three separate food & beverage offerings, and capped service charges, Alcala 546 is truly a forward-thinking, prime real estate development for the 21st century.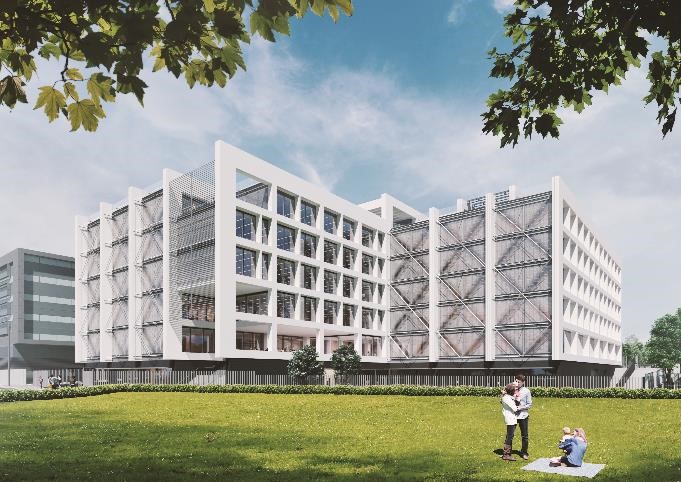 Olivier Crambade, President of THERUS INVEST, is highly enthusiastic about the work accomplished and the opportunities that lie ahead: "The success of this project means a lot to our Group as the global players it involves confirm the quality of the work that we manage locally with our best-in-class technical partners. By bringing such prime assets to market, BNP Paribas Real Estate Property Development and Therus Invest demonstrate their commitment to delivering world class buildings for their clients, and plan to leverage this joint success to develop new projects together".
BNP Paribas Real Estate Property Development and Therus Invest were advised by Uria Menendez Madrid and Perez Llorca Madrid. The tenant was advised by Baker-Mackenzie in the signing of the forward lease agreement, and Amundi Real Estate was advised by DLA Piper Spain (legal and tax aspects) and L'Etoile Properties Iberica as a global advisor. BNP Paribas Real Estate Advisory in Madrid represented the co-developers and the anchor-tenant in this operation.

MADRID: BNP PARIBAS REAL ESTATE AND THERUS INVEST ARE TO BUILD THE NEW SPANISH HQ OF A WORLDWIDE COMPANY
PDF - 644Ko
International press contacts