What is Life Science property?
In real estate terms, Life Science, also known as Property Science or PropSci, refers to property for life science and biotechnology start-ups. The phenomenon originated in the US and is starting to gather pace in Europe. Find out more about the specifics of this promising new asset category in a note by BNP Paribas Real Estate's Research team.
Specialised life sciences real estate
Life Science assets are premises for companies in the biotechnology sector. They combine offices with laboratories and possibly adjacent production and/or storage units in varying proportions. The distinctive feature is the customised aspect of each asset. It is a mixed and multiform asset that is made up according to the needs of the occupying company, its size or its business sector. The most common layout for now is a combination of offices and laboratories, with a ratio of 40% labs/60% offices, and up to 60% labs/40% offices. Depending on the activity, companies may need logistics space to store their products. For example, pharmaceutical businesses need to store under specific conditions and temperatures.
Laboratories fall into two categories. Units designed to handle liquids, biological or chemical materials are called "Wet Labs", while those dedicated to computer, engineering or physical applications are called "Dry Labs". Life Science mainly uses Wet Labs.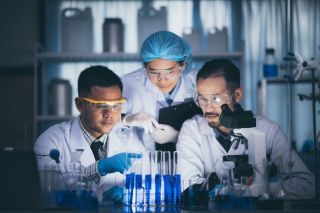 To find out more about Life Science
Many business sectors involved
The main field of Life Science is biotechnology, which covers a variety of business sectors, ranging from health to agri-food, as well as marine, environmental and industrial applications. Historically, Life Science players have largely come from the health sector, which has a very strong research culture and significant research and development needs. Health start-ups generally begin by setting up in hospitals or specialised institutes. As they grow and evolve, these start-ups develop new needs, particularly in terms of premises. Life Science assets look like a good alternative for these companies.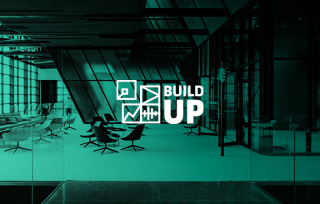 Subscribe to our newsletter
Increasing appeal in Europ
An attractive investment opportunity
This interest in Life Science is not a new phenomenon, although it was heightened by the health crisis, which accelerated the trend. The US trend is gaining momentum in Europe and resulting in a significant transformation of office space into Life Science facilities. Indeed, 20% of laboratory construction in the six largest US markets is the result of office conversions.[1] This phenomenon could gradually spread to European countries, providing solutions for obsolete office space that is left vacant.
The European market is still young, although it emerged a few years ago in the UK and Nordic countries. France has a number of advantages in the Life Science market, notably thanks to an extensive industrial base related to medical and pharmaceutical disciplines and the quality of its research. France has 55 competitiveness hubs that bring together a variety of activities, but there are still few dedicated to biotechnologies.
In the wake of the health crisis and given the increasing and ageing population, the development of pharmaceutical and medical activities is being encouraged, making Life Science assets viable. They make appealing and lasting alternatives for investors who want to diversify their real estate portfolios with a long-term yield. For instance, venture capital investment in biotech start-ups doubled between 2020 and 2021, reaching € 1.6bn.[2]