Among the initiatives led by BNP Paribas Real Estate to promote change is the WIL (Women in Leadership). Launched in 2012 with the main objectives of changing attitudes and increasing the number of female employees in  management positions, BNP Paribas Real Estate will launch its 8th programme in 2019. Natacha Colin, now Head of Digital Marketing, looks back on her career and how the WIL has impacted how she carries out her role today.
Can you tell us about how you began your career in real estate and your role at BNP Paribas Real Estate?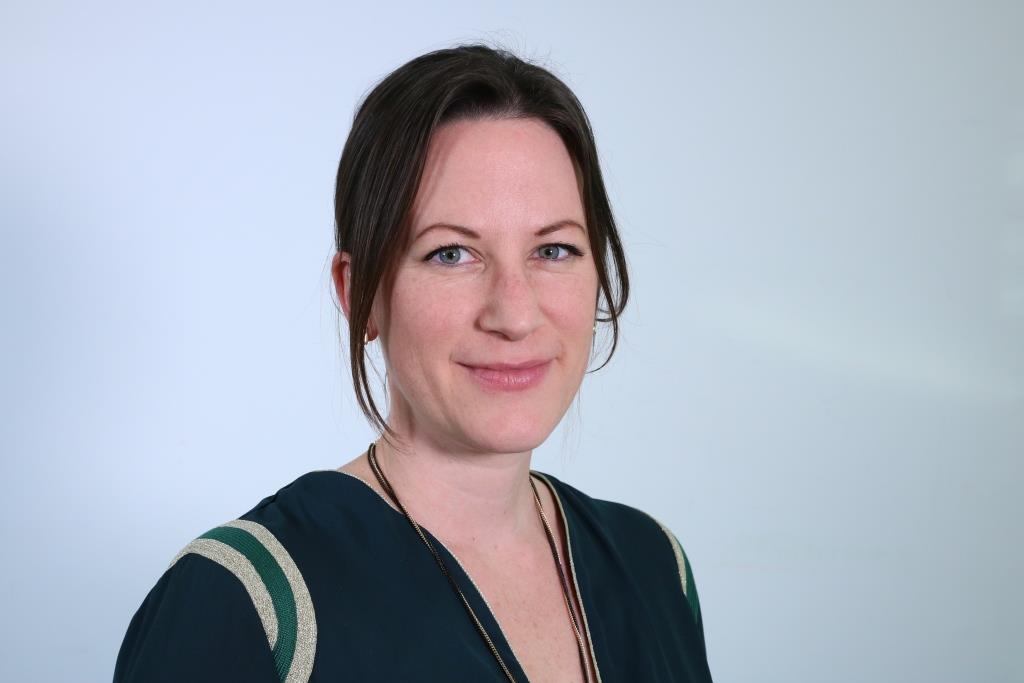 I began working in the real estate sector six years ago when I arrived at BNP Paribas Real Estate. Previous to this I had always worked in Digital Marketing for large companies in France and Ireland.
I have always considered myself a marketing professional, so it was not the fact that BNP Paribas Real Estate was a real estate company that drew me to the job, but more the projects I could be involved in by taking the job. Now that I'm in real estate and have come to know the sector, I find it incredibly interesting. Within my position I get to work for each and every business line. Because each business line has their own ways of working, their own objectives and targets, it makes my job feel like working for an agency and managing different clients which makes it very varied.
What's more, I work not only for the French business lines but also support the marketing teams across the different countries, meaning I get to work with colleagues from across the whole of BNP Paribas Real Estate, giving my role an international scope.
How have your roles changed throughout your career?
In every role that I've had during my career so far, I have always endeavoured to add to the skills I already had, so I am continually learning and progressing. That's how I've got to the point where in my role I have a complete vision of digital marketing; combining content, web projects, social media and online acquisition together with analytics.
When I first started at BNP Paribas Real Estate I was a Project Manager carrying out a variety of tasks and then later went on to build the Acquisition team. After my manager, who was the Head of Digital Marketing left, I took over her role and now look after a team of around 15 people. I have to say I am really proud of the team I have established as the skills and the people within it make it a really great team to manage.

If we look at the situation that we have today, what's really rewarding is seeing the team that we have. As a manager, you can't do anything if you don't have the right people supporting you
How, in your experience, does BNP Paribas Real Estate encourage gender equality in the company?
I would say we still have some way to go in terms of mentality but that for me is an issue with society and not specifically company related. In fact, BNP Paribas Real Estate is working towards further encouraging gender equality. Many initiatives are being implemented such as WIL (Women In Real Estate) to help women access positions of responsibility.
As a mum of two, it's so important for me to thrive both professionally and in my personal life. I have truly been able to find this balance working at BNP Paribas Real Estate. I think it's great that the company gave me this position despite knowing that as a mum I can't stay later than a certain time in the evening. Despite this, they trusted that I could still do my job as well as anyone else.
What do you see as some of the challenges facing women in digital marketing?
For me digital marketing is becoming more and more technical and data driven so you need to know about systems and be able to challenge IT professionals. I feel that young girls are not naturally encouraged to follow this kind of career path so this impacts on the recruitment of employees and the make-up of digital marketing teams. For example the percentage of women within computer engineering is decreasing which is not encouraging at all. It is all the more frustrating since women have such great potential in these fields, as they are able to combine technical skills with relationship building and collaboration skills.
I do however feel optimistic that this is changing as I see more and more young women coming into digital fields who are really good at what they are doing. The combination of technical and relational skills that they often possess means they have great potential. For me it shows that we need to encourage women to go into such fields and stop pigeonholing certain jobs or skills as only being for men or only being for women.
What made you decide to take part in the Women in Leadership Programme? What appealed to you about it?
I wasn't aware of the programme until my manager encouraged me to take part in it, and I'm so glad that she did. When I read the layout of the programme, I was pleasantly surprised by how progressive it was in terms of how it encouraged and trained women.
For me a programme like this is in the interests of companies, as women have as much expertise and skills as men and are able to bring another style of management to a company. In order to be a profitable business it is therefore essential to have a strong female staff and the Women in Leadership programme recognises this and actively works to support women at BNP Paribas Real Estate. 
Can you tell us about the Women in Leadership Programme? What activities did you take part in?
It was a lot of introspection and also sharing with the other women on the programme. We watched videos with men and women in different situations and observed how they reacted and discussed them afterwards.
There were group discussions and one-on-one training sessions, all designed to make us think about how we perceive ourselves and how we are perceived.

I've been very lucky in my career that during my time at Strutt and Parker-BNP Paribas Real Estate, the two direct bosses that I have had have both been strong women who have been very focused on pushing women and lettings to the forefront, two things which until now have been far from prevalent in the property industry
What do you think was the most important thing you learnt on the programme?
It wasn't just about company life but also personal life and how the two work together.
What made it really interesting was the fact that it united women from various countries, from different positions and with very different backgrounds and personalities. What really struck me was that despite these differences, we all had the same obstacles and constraints.
These obstacles might be related to our social lives, in terms of it still being harder for companies to place women in positions of responsibility or pay them equally to men. The work life balance was also something we covered because it's a fact that women still do the majority of childcare and often prevent ourselves from daring to do something, like daring to ask for a pay rise or applying for a job where we don't have 100% of the skills.
The programme was a great way to get to know myself better and realising that I wasn't the only one who thought or felt this way. It really helped me not only in my professional life but in my personal life, even to some extend in the relationships I have with my husband and children. You really learn that everyone has their own filters and drivers and a behaviour that I might consider aggressive towards me might not necessarily come from an intention to hurt but from an inner feeling or driver that has nothing to do with me. The question then is "what does he or she want or aspire to" and not "what does he or she have against me?"
It therefore helped me understand how to better interact with others and seek to understand their behaviours and their ways of thinking and how to see them differently. It taught me to step back and take things less personally. In my everyday life this approach and way of thinking continues to help me.
What skills did you learn on the programme?
The thing that I learnt and has since really stayed on my mind is the discovery of how the world of corporate business operates.
I think as women we are taught to be kind and nurturing and this is great as it means we are likely to build great relationships both professionally and personally. It is a skill I know makes me a better manager but as women we can have these qualities and also be more daring and confident in asking for what we want. The Women in Leadership programme helped me recognise this and understand that we can have both set of skills in order to be successful at work.
Would you encourage other women to take part in the Women in Leadership programme? How do you think they would benefit from it?
Absolutely! It really helps you not only in your professional life but in your personal one too. You also get to meet other women within the company so it offers you an excellent networking opportunity.
Read more interview with the women of BNP Paribas Real Estate: