BNP Paribas Real Estate Expert Weighs in on IFRS16 Effects on Leasing Agreements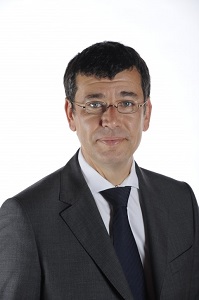 The current IAS 17 standard for finance leases and operating leases is about to give way to IFRS 16. The new accounting standard, set to be validated in March 2018 for implementation in January 2019, signals an important change in accounting models for properties and radically transforms financial reporting and asset management for property lessees and lessors. In the following interview, Sylvain Hasse, one of two Global Heads of Occupier Solutions at BNP Paribas Real Estate discusses the ins and outs of IFRS16 and what it means for clients.
Q: Can you briefly describe IFRS16?
Sylvain Hasse: IFRS16 refers to the new accounting standard on leases issued by the International Accounting Standards Board (IAS 17) for implementation in January 2019. It is a new way of filing lease agreements for companies. To put it simply, the new standard makes it so that all companies calculate their lease agreements in the same way, whether they are lessees or lessors. The goal is to gain transparency in financial reporting, homogenise the financial analyses of properties, and limit the restatement of items by analysts on company balance sheets. But most importantly, the new standard gives financial analysts the ability to better compare assets. For example, under the new standard, analysts would be better able to compare a European pharmaceutical laboratory with its American counterpart.
Q: Who does the standard affect? 
S.H: Because commercial leases, continuous servitudes on land, temporary occupancy permits and internal leases are affected, quite a large number of companies will have to make the change, including: all publically-traded companies and their consolidated subsidiaries, and any company choosing to use the standard. Implementing IFRS16 is complicated, and will require specialised teams and dedicated time. However, for some, choosing IFRS16 won't be a choice. For example, if you're an SME that makes pill packets for medication, and your clients are publically traded companies, any financial exchange will necessitate the implementation of the new accounting standard used by your clients. In the end, the regulation affects a significant amount of businesses if one considers partnerships and alliances such as this.
Q: What impacts will IFRS16 have on clients? 
S.H: What we're really seeing is a change in the way that lease commitments will have to be restated on balance sheets. To put it simply, you have two ways of reporting the financial figures of a company: A report presenting active and inactive assets and one presenting losses per quarter. Before IFRS16, leases were a simple charge to be added to reports, much like the leasing of a vehicle, or a copy machine etc. Once the new standard goes into effect, those leases will be consolidated and included in reporting. The change is substantial, because it will significantly modify the way companies present their financial earnings, company debt, asset turnover ratios, etc. In income statements, rental payments (depreciation and interest) will be digressive while corporate tax will be progressive (lower payment at the beginning of the lease). As a result, the impact on the company's cash flow will be significantly more beneficial at the beginning of leases. Clients will have to reconsider their buying and leasing strategies in turn.
Real Estate is already considered a major financial and budget line (it represents the third largest item of business expenditure) for companies. This change will intensify that. We will certainly see Real Estate Departments exchanging with Financial Departments more.
Q: When the change comes into effect, what are some of the biggest concerns for clients? 
S.H: The thing to keep in mind is that if you take large groups like Renault, with thousands of properties (factories and warehouses etc.); they have the right to come to an agreement with their auditor regarding what properties can be enveloped under the new standard. They can choose to limit the application of the standard to factories of a certain size, for example. But this kind of audit and agreement process takes a long time. Even auditors will to take time to fully understand the regulation and implement it. This is why as the date approaches; clients are concerned about whether their own financial directors are prepared, whether they'll have the right tools and whether they'll have enough time to do it all.
For BNP Paribas Real Estate, IFRS 16 is a real opportunity as it is the very DNA of the REOS team to set up databases and help occupiers carry out an inventory real estate in France and abroad. This is called the Data Collection.
Q: Will international investment strategy see a change?
S.H: Certainly, but changes will be slow to come. With IFRS16, eventually the way one treats a property in Paris will be the same as in Dublin, Prague or Bucharest. The value of the assets may vary but their financial valuation will be the same.
Q: How can BNP Paribas Real Estate respond and adapt to the new regulations?
S.H: At BNP Paribas Real Estate Occupier Solutions, we have dedicated consultants that can guide clients through these changes. The core of our expertise lies in performing extensive situation analyses of portfolios. At the same time, our bank DNA helps us facilitate discussions with financial experts. We know how to work with large companies, so we can help clients anticipate the change, choose the right tool, perform data collection and integrate support to help implement the IFRS16 standard. We are also able to externalise the entire process and perform lease management.
In addition, time and tool constraints are now a real challenge for companies preparing to move to IFRS16. BNP Paribas Real Estate Occupier Solutions can take care of those concerns with ease.
Q: How does BNP Paribas Real Estate differ from other specialists in the sector (accounting and consulting firms etc.)?
S.H: IFRS16 is a leasing standard, and that means that 30 percent of the story is accounting work, and 70 percent is real estate management. IFRS16 isn't just about filing a property correctly in company books, it's about understanding property and lease value over time. We understand the market, which gives us a decisive advantage over competitors. In addition, our Research and Analytics department provides us with global insights in real time to help consultants guide clients through this kind of change. What's more, BNP Paribas Real Estate Occupier Solutions (REOS) is a dedicated department that gives clients an advantage by providing them with the right tools and lease management to navigate IFRS16.
Q: How do you see the standard evolving in future?
S.H: Real estate has always been a financial entity; with IFRS16, it will become much more so. To be prepared for these impacts, clients will have to better understand their property holdings, use the right tools to manage data collection from their properties and manage agreements between real estate and financial departments to evaluate their assets more efficiently. In conclusion, these standards may be complicated but they offer a significant increase in transparency and highlight an on-going trend of standardisation aimed at facilitating business practices around the world.
Renault Testimony
Anne-Christine BRUSSET-DELOUVRIER
Corporate Asset Management Director - Renault
How does IFRS affect your real estate organisation?
At Renault, we're lucky that for a long time we've had a global function embracing both real estate and general services with correspondents for every country. In addition, we have a merged organisation within the alliance between Renault, Nissan and now Mitsubishi, for facility management.
Regarding our real estate holdings, the first global inventory of our estate was performed about 10 years ago, and is regularly updated by correspondents. This meant that we were already well structured to absorb the impact of the new IFRS16. That being said, because the standard requires more direct connections and exchanges with Accounting and Reporting services, certain subsidiaries are more likely to report accurately  than others for cultural reasons. As a result, we have to insist with our different country representatives to make sure they develop those connections to insure the successful implementation of the new standard.
How did you prepare and anticipate the arrival of the new standard?
We've been on standby for quite a long time because IFRS validation has been slow to come. That being said, we're still preparing. Once it was confirmed, a team was very quickly established with an IFRS representative and a Real Estate professional to run simulations based on data we already had at the corporate level.  In order to perform viable simulations at the local level, we sensitised countries little by little by sending them the information they needed via the reporting department and corresponding real estate representatives. For the past year, we've been actively working with a team and a decision making committee that includes the Real Estate Director, investor's relations, controlling managers and of course, accountants.
What kind of tools have you implemented? 
We are looking at the tools available now and we're finding that they require additional changes to be fully operational. The main issue we're seeing is that the tools simulate the immediate impact of the standard but need to be polished for long term use. For now, our IFRS team uses an excel file for simulations. At the same time, we're working with our digital teams to develop an application and continue to search for good products on the market.