Erik Drukker, CEO, BNP Paribas Real Estate Poland
I am very proud to say that despite different economic and political obstacles, 2022 was, just as 2021, very good for BNP Paribas Real Estate Poland. As 2021 already was the record year for us in terms of both turnover and profit we are not slowing down and aiming high for this year also. This, of course, would not be possible without a very dedicated team of wonderful people that worked very hard to achieve all the goals and objectives we have set for ourselves.
In 2022 we grew by 10% and now we are a company of 160, we extended our Project and Development practice by a new department dedicated to ESG, with support of Anna Rusek and Sławomir Adamczyk, led by Piotr Rusinek and we developed multiple departments in the company with new, experienced experts. We have reached 1,2 m sqm under property management and we have leased more than 300 sqm of industrial and logistics space. One of the most dominant retailers on the market has chosen us to renegotiate over 50 lease agreements for their locations in Poland. We also made some personal changes within the company: Arkadiusz Bielecki took over Valuations, Małgorzata Fibakiewicz heads up Office Agency and Justyna Magrzyk – Flemming took over additional responsibilities as Head of Business Services. These are just a few examples, as it has been a busy year for us but we have even more ambitious plans for 2023.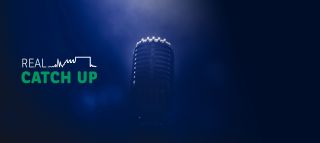 All about Investment in Europe
With investors from across the world interested in the investment opportunities in Europe, cities are only going to continue to evolve, affected by challenges related to ESG, renewable energy and the environment.
Next Year is going to be challenging for all market players, yet it is specific for the real estate market, that it gets hit as one of the first sectors. We are already facing an energy crisis which erupted after the war in the Ukraine started, and it affected our market greatly. Furthermore we will be facing still growing: inflation, construction costs, rents and service charges fees. Due to cautious and more restrictive approach on financing, we predict a weakening of transaction volumes, and less product in various asset classes being delivered to the market. 
However, we have to remember that all challenging situations create tremendous opportunities, boost creativity and open our minds in seeking new ideas and solutions. We have lived through COVID, which i.e. sped up implementation of many, new innovative tools which in the long run will enable us to optimize the processes and help our work be even more effective. I believe MIPIM 2023 will likely determine the investment mood and I am convinced the market will pick up the pace in H2 2023. Poland is and has been for many years already, a very good country to invest in. There are multiple advantages such as the location in Central Europe, still good availability of product in each asset class, vast pool of skilled labour, as well as constant investments in fields of transportation, infrastructure, telecommunication and so on. There are plenty of opportunities to be found, during the market downturn. This is why I am optimistic and I know we will continue on our path of growth as a company and as an industry sector.