Indeed, throughout lockdown, many tenants requested rental arrangements and the increase in such demands was significant. In Spain, demand went up by 58%, in Poland by 47% and in the Netherlands by 31%. This put us as Property Managers in a central position for tenants and landlords, driving us to provide the needed answers and occupying a role that supported the different stakeholders. 

During this time, the Property Management team at BNP Paribas Real Estate was able to rely on the expertise and knowledge that we have built up over the years in order to learn how to face the new challenges that lay ahead. We learnt how to be even more responsive, producing weekly reports and developing interactive exchanges with our clients. This intensified level of communication, and the expertise that we were able to provide, has helped us solidify our position as an advisor, capable of maintaining a central position within the real estate industry. It is in part, thanks to the new experiences we underwent, that we have been able to identify the areas that we need to focus on in order to provide the best service as we go into the future. 
Amid the health crisis, Property Management had an opportunity to revaluate the crucial needs of those within the industry, in particular by closely monitoring the progressive return to the workplace. This was done not only in order to support our clients with guidelines for going back to the office, but also in order to be better prepared for future crises. Digitalisation, collaboration and communication will be vital for the future in order to confront different situations and scenarios. Working with others in the industry will allow us to be more efficient and ultimately prove the worth of Property Management within the real estate ecosystem. Having worked in this way, we emerge from the crisis side-by-side with investors and occupiers.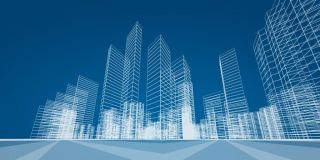 Property management for a data-driven world
Find out more about Property Management