Bio-based materials at the heart of construction and renovation projects
The subject of the reduction in greenhouse gases is, quite obviously, a central challenge for a number of companies, including BNP Paribas Real Estate. According to the United Nations Environment Programme Finance Initiative, "the building sector has one of the highest carbon footprints, contributing to 30% of global annual greenhouse gas emissions and consuming around 40% of the world's energy." In order to respond to this, bio-based materials are starting to be more affordable and readily used in construction and renovation projects. As Catherine Papillon, Global Head of Sustainable Development/ CSR at BNP Paribas Real Estate explains, "We have many solutions to help us reduce greenhouse gases, particularly when we start construction and chose bio-based, recycled or reused materials."

In Europe, a global action plan has been put in place in order to reach carbon neutrality. The European Commission aims to work sustainably to promote buildings in the context of the circular economy. It suggests "an approach to circular design, focused on durability and adaptability as well as waste reduction and high-quality waste management."

"The use of bio-based materials in buildings has already seen a 15% year-on-year increase in terms of volume. This trend is only going to keep increasing," states Yves Hustache, Head of Innovation at market research firm, Karibati. 

Indeed, the European Union has set out a bioeconomy strategy, which aims to shift the "European economy towards a greater and more sustainable use of renewable resources. The second pillar of the strategy focuses on the development of markets and competitiveness in bioeconomy sectors (such as the bio-based product sector) by sustainably increasing primary production, conversion of waste streams into value-added products (bio-refineries), and mutual learning mechanisms for improved production and resource efficiency."
 
The circular economy develops
"Bio-based materials have a much greater impact than how buildings are designed or even the way energy is used," says Catherine Papillon. The choice of materials must be made in relation to their impact and their carbon footprint, whilst guaranteeing their performance. The most effective materials are those that don't need to be reproduced and retain their original technical characteristics. Crushed concrete for example can be used to make the floor of a building. The idea of Cradle-to-Cradle is to conceive each product so that it is recyclable and/or biodegradable. 

Since 2016, the company Circolab, of which BNP Paribas Real Estate is a member, works to put in place the engagements made by the real estate profession. The idea is to subject traditional practises to an in-depth analysis in order to establish the areas that need to be improved and to work in collaboration to allow for the circulation of materials and to create new approaches. 
 

Bio-based materials have a much greater impact than how buildings are designed or even the way energy is used
Biomimetics, a new way to construct?
Humankind has often looked to nature as a way of overcoming certain obstacles. "Biomimetics is not only a way to layout and give meaning to a space, but also a way to develop relationships and synergies between the building and its environment," explains Natasha Chayaamor-Heil Research Engineer at l'Unité Mixte de Recherche MAP 3495 Cnrs/mcc5     

More than ever, biomimetics constitutes a way of reflection, to see nature as a model for the city (self-healing and cleaning materials, climate-adjusting facades and buildings, regenerative cities and the optimisation of transportation networks). Biomimetics has established itself as a tool at the service of towns and cities, helping them to better adapt to their environment and their evolution. 

Janine Benyus, founder of the Biomimicry Institute, explains in a Forbes article that, "Learning about the natural world is one thing. Learning from the natural world – that's the switch. That's the profound switch."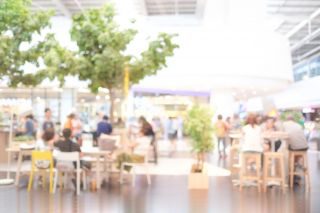 Our CSR commitments
Our Corporate Social Responsibility
Reversibility and the sharing of spaces in order to be more sustainable
The challenge today lies in the conception of buildings that will last and have the power to adapt to all different kinds of ways of using them. It is important to build buildings that are both reversible and flexible, in order to avoid them become obsolete and having to be replaced. 

Another way to reduce the carbon footprint during the operation of a building is to allow for the sharing of communal areas such as meeting rooms, auditoriums and offices. By granting access to those living in the area, charities or other companies, the idea of optimising a building on a 24/7 basis means limiting the building of certain equipment or spaces. Beyond bio-based materials, the future of green construction is becoming more generally sustainable and responsible, through both the renovation of buildings and the way we use them.