FREY, a real estate company specialized in the development and management of open-air shopping centres, announces the signature of an agreement with the OPCI BNP Paribas Diversipierre, managed by BNP Paribas  REIM France, regarding the Algarve Shopping & Albufeira Retail Park shopping complex located in the Algarve (Southern Portugal). The OPCI will acquire a 30% stake in the capital of the company holding the shopping complex, currently 100% owned by Frey.
On this occasion, Antoine FREY, Chairman and Chief Executive Officer, said: "We are delighted to welcome BNP Paribas Diversipierre to one of our largest assets in the Iberian Peninsula. Acquired last July, this high-quality asset combines a high recurring yield and a significant value creation potential through its renovation and expansion. This partnership thus demonstrates the confidence of a major institutional investor in open-air Retail and in our business model, which makes Frey a recognized leader in this asset class."
Sigrid DUHAMEL, Chairman of the Management Board of BNP Paribas REIM France, said: "This partnership with Frey allows BNP Paribas Diversipierre to integrate a new European real estate market into its portfolio. Thanks to its strong operational fundamentals and its potential for long-term value creation, Algarve Shopping & Albufeira Retail Park will benefit from the skills and know-how of our partner, a specialist in commercial real estate. This transaction is perfectly in line with our OPCI's diversified and pan-European strategy.»
This transaction will be carried out on the same price retained in July for the acquisition of 100% of the asset by Frey (€179.3 million including transfer duties, including a deferred payment of €20 million at 18 months). It is subject to customary conditions for this type of transaction and should be completed before the end of December 2019. The asset will remain fully consolidated in Frey's financial statements.
* * *
About Algarve Shopping & Albufeira Retail Park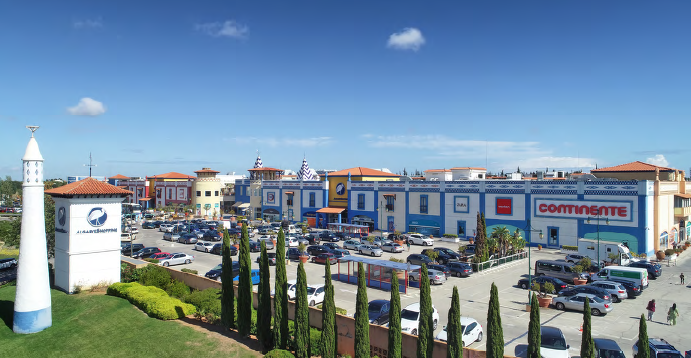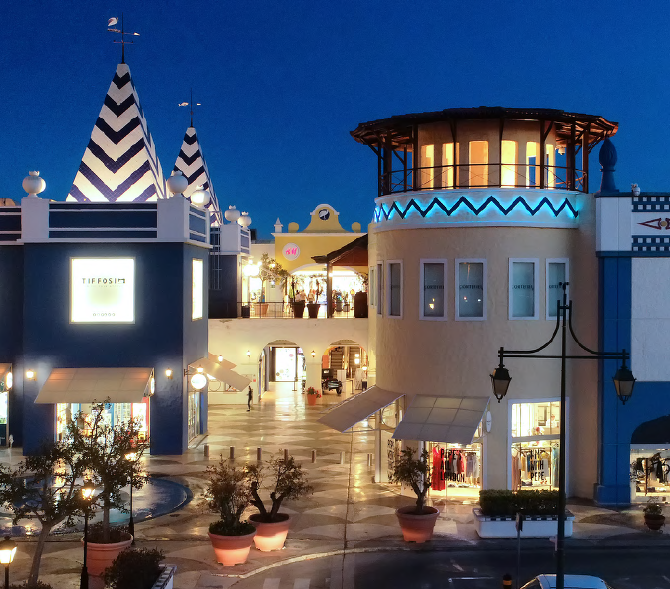 Located in Albufeira in the Algarve (Southern Portugal), Algarve Shopping & Albufeira Retail Park is an open-air commercial centre with solid fundamentals:
an attractive shopping and leisure offer on nearly 60,000 m² with many local and international brands including all the Inditex group's brands (Zara, Pull & Bear, Berksha,...), Fnac, C&A, H&M, JD Sport, Radio Popular and Worten, a Continente supermarket, around twenty restaurants and a cinema and 3,000 parking spaces;

a net annual rental income of €14.3 million, an occupancy rate of 99.8% and a footfall of more than 7.5 million visitors each year;

a presence in the 2nd Portuguese region due to its dynamism. The Algarve has an excellent performance: a demographic growth well above the national average (+32% against +7% over the period 1991/2011) and a low unemployment rate (7% against 8.2% at national level);

an exceptional catchment area of 280,000 inhabitants within 20 minutes (excluding hotel nights, which can increase the catchment area to more than 800,000 inhabitants in summer) centred on Albufeira, the new flagship seaside resort of Algarve, located 40 km from Faro airport (8.7 million passengers per year).
Opened in 2001 and expanded in 2004, Frey plans to carry out a renovation program and implement the spirit and architectural highlights of its Shopping Promenade concept. This first rank property has a significant value creation through a potential 9,000 m² GLA expansion, which could reinforce the leadership of the shopping centre.


PR Algane Portugal
PDF - 1.3Mo
International press contacts
Nicolas OBRIST

Amira TAHIROVIC - HALILOVIC