Could you tell us a little bit about Virtuo Industrial Property and what you do exactly?
Virtuo Industrial Property is a company that is currently specialising in development and logistics buildings, specifically in France. Logistics buildings include cross-docking warehouses and cold stores, anything from 5,000 m2 to 180,000 m2. We therefore work with all different types of building.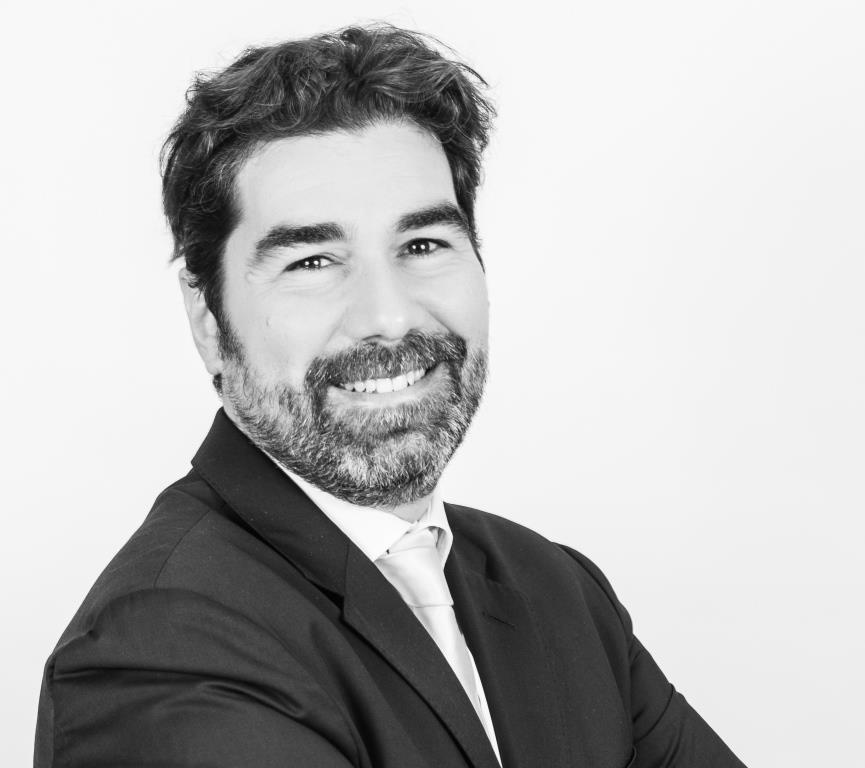 Could you tell us about the project that Virtuo Industrial Property worked on in Gennevilliers that has since been leased to IKEA?
It is a project that was initiated quite a while ago. We responded, with Vailog, to a call for tenders for a project run by Ports de Paris. This project relating to a very ambitious multi-level warehouse. At the time we envisaged that the building would be made up of a ground floor plus two additional levels. In the end however, due to regulations, it ended up being ground floor plus one additional level. It was difficult to get the permission from the necessary bodies to allow us to have the additional floor. In order to eliminate the perceived risk, we decided to abandon the second floor.
We are constantly looking at what other countries are doing in terms of warehouses, in order to identify new trends and ways of doing things. For example, in Japan, the idea of multi-level warehouses has been around for quite a while, these are building which could be six or seven floors. This demonstrated to us that this concept works really well over there, so we decided it could be implemented in France as well.
The project itself consists of two warehouses of around 30,000 m2 each, one on top of the other. On the first floor, a loading dock overlays the ground floor loading dock. The warehouses therefore really are one on top of each other but it works just like a simple ground floor warehouse.
When we designed and built the warehouse, we didn't know that the client was IKEA. To be honest, at the time we imagined it might be taken up by a number of clients at the same time so we made the warehouse completely divisible. This therefore gives the building an enormous amount of flexibility. It means that if, in 10 or 15 years, the building needs to be split up into different sections for different clients to use it, it is completely possible.
In what ways is this project innovative?
Probably three of four years ago, those in the sector couldn't imagine constructing a warehouse that was multi-level, made up of one warehouse laid on top of another. Today, now that we have this project, there are a number of people who are starting to look into similar projects. At the time however, no one really believed that it would be possible to create, construct and be able to lease a building such as this. I think people believed that financially it wouldn't be possible to build a warehouse over a number of levels. I think we managed to show that it is absolutely possible.
We decided to reinvent the wheel as such because there was a growing demand for surfaces very close to the centre of Paris and to consumers. This was of course intrinsically linked to the rise in online shopping which imposes very short delivery times. We therefore believed that at Gennevilliers, which is five or six kilometres from the peripheral road around Paris, that there would certainly be a demand for a surface there. With the area that we had at Gennevilliers which was about eight hectares, if we hadn't have built a multi-level warehouse we would only have been able to offer around 4,000m2 instead of 63,000m2, which we were able to provide with two levels. This makes the space much more economically viable.
Is this the first time Virtuo Industrial Property has carried out a project like this? How is it unique?
This is the absolutely the first time that Virtuo has carried out a multi-level warehouse. We learnt a lot from it and were certainly confronted with a number of obstacles. It has since allowed us to see how we can embark on other projects of a similar vein.
The project in total took around six years from the start to finish. During this time, I admit there were a number of challenges both in terms of administration but also in terms of the project being long so a lot of passion and enthusiasm were required. Although, apart from the number of floors reducing, the project didn't experience any major changes.
What was important in this warehouse, and indeed for all the warehouses that we build, was to have flexibility and agility. At the moment we are talking a lot about sustainable development and the objective of these buildings is not that they last for a period of only 10 years but around 40 years or more. What we definitely don't want in any case are these warehouses becoming wasteland in 15 years. We work a lot with abandoned warehouses and we realise that if a building has not been well designed then the life expectancy is not as optimal as it could have been. This is because they haven't been built to be sufficiently flexible and it is this which makes it very important for us to have this agility in our buildings.
Because of the rise in online shopping we have seen a big impact on the logistics sector. The position of the warehouse has changed in relation to the delivery to the customer. Typically warehouses which sit very close to the client. We are therefore seeing actors within the logistics chain adapting to allow for rapid delivery, which is of course fundamentally tied into e-commerce.
What is also changing is the automatisation and mechanisation of warehouses, which is not necessarily linked to online shopping, but as online shopping means a huge amount of parcels are being processed, warehouses are using automisation to be highly efficient.  

This is the absolutely the first time that Virtuo has carried out a multi-level warehouse. We learnt a lot from it and were certainly confronted with a number of obstacles. It has since allowed us to see how we can embark on other projects of a similar vein
How is the warehouse at Gennevilliers going to be used by IKEA?
IKEA has recently opened a shop in the centre of Paris which is going to be used more as a showroom. The objective is for the customers who visit this shop to not necessarily buy their furniture in the shop but to choose their product and then have it sent to them later in the day. It was therefore imperative for IKEA to have a warehouse that was as close as possible to the centre of Paris to allow this service. The warehouse will be used to stock IKEA shops which are in the vicinity and to deliver orders that are made through the website.
How is Virtuo Industrial Property unique in the development of logistics buildings?
Where our particular strength lies is in our team of specialists. We are experts in terms of warehousing and the regulation surrounding this domain. We are able to innovate in this field and create warehouses which are outside of the normal range; whether that be a multi-level warehouse in Gennevilliers or the ability to buy abandoned warehouses and redevelop them so that they respond to current needs, ensuring they are built to last.
I think the project at Gennevilliers has shown that we are able to demonstrate our capacity to produce a technically complicated and innovative product.
The idea of multi-level warehouses is not new, how have such warehouses been adapted for the current needs of consumers?
That's right, certainly in Paris the idea was around probably about 30 years ago. In Pantin for example there was a warehouse but the way it was constructed and used no long matched up to logistical needs now. It's not like we've invented the idea of a multi-level warehouse but we've updated an existing idea so that it fits with current modes of transportation and storage.
Do you think we are going to see more and more warehouses like the one at Gennevilliers?
Yes I am convinced by that! Listening to what my colleagues and indeed the competition are saying, I have the impression that many logistics actors are looking to construct such warehouses. Virtuo is also currently working on new multi-level warehouse projects.
This is principally because we are finding there is less and less space to build close to cities, in order to respond to the current logistical needs we are facing. There are therefore not many options and building up provides us with the space that we need. I think also that we might see multi-use buildings in order to respond to different demands and needs. I think in very urban areas for example we will see buildings which won't only house logistics related activity, but also perhaps offices or others.