Concrete and ambitious commitments in favour of biodiversity
Catherine Papillon points out that biodiversity is one of the fundamental issues associated with all of BNP Paribas Real Estate projects, whether they are renovations, new programmes, buildings under management or their own premises. In fact, since 2016, biodiversity has been integrated into the CSR policy, along with energy efficiency, the circular economy or the reduction of carbon emissions. For BNP Paribas Real Estate, taking the living world into account in the group's various businesses represents "a responsibility and an opportunity to reduce our environmental impact but also to innovate and make cities and buildings more attractive and more sustainable".
For BNP Paribas Real Estate, the issue of biodiversity has gradually emerged, particularly within its headquarters at Issy-les-Moulineaux, where the roof terrace first housed beehives, then nesting boxes, and a string of green walls. The acceleration occurred simultaneously with the calls for innovative urban projects that occurred in 2015 and which encouraged participants to take into account the subject of biodiversity and its benefits for the environment and residents.
It should also be noted that the current head office has just been awarded the BiodiverCity Life label. Therefore, for BNP Paribas Real Estate, biodiversity has been included in the programme of all projects, not just at the end of the operation as was the case a decade ago, but from the start. Today, BNP Paribas Real Estate has formalised this approach through a charter so that biodiversity takes its place, from the outset, in all new projects, and that this essential objective is clear throughout the entire real estate sector.

For our businesses and notably our customers, this rooftop demonstrated how to design and manage a vegetable garden in an existing building. It was then a question of contributing to experiments in urban agriculture. The third objective was to create a new place for sharing and conviviality where employees could also learn to garden.
Reintroducing biodiversity into urban areas
Recently, other initiatives have been launched to reintroduce biodiversity into urban and industrial settings. This is notably the mission of the Biodiversio association, created by Emmanuel Régent which works to bring nature to artificial areas. It is indeed quite possible to bring biodiversity to carparks, within a logistics area or in abandoned areas. A vision shared by Catherine Papillon for whom it is essential to "raise awareness, train, demonstrate" in order to promote the support of all stakeholders: "we must all work together, public, private, associations, and all those who make the city to address the subject of biodiversity as a priority, whatever the size of the project ".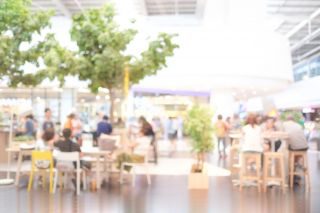 Our CSR commitments
Our Corporate Social Responsibility