This issue features the following articles:
Key facts & figures for a better understanding of the issues

The ideas and vision of several experts who discuss the challenges in the sector and the structures in place

Examples of conversion, reversibility, and circular economy projects
Converting offices into residential units
Obsolete commercial or industrial properties are now in the spotlight in Europe, attracting interest in several ways. BNP Paribas Real Estate is convinced that many of those buildings should be preserved, and has therefore created a special unit to identify and analyse the conversion potential of real estate assets that are currently unused and abandoned. Find the interview in the BuzzWords.

Key points:
The life span of an office building is 15 years [1];
Demand for housing in France has reached 500,000 new homes per year, whilst supply is lower, with only 66,000 new homes authorised each year [2];
According to UN projections, two thirds of all people will live in an urban environment by 2050 [3];
6.5% of commercial building space in Ile-de-France (3.3 million m²) could be surplus to requirements in ten years because of the massive deployment of remote working [4].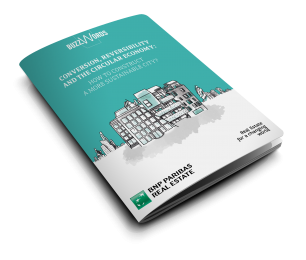 GET YOUR COPY OF THE BUZZWORDS ON THE CONSTRUCTION OF A MORE SUSTAINABLE CITY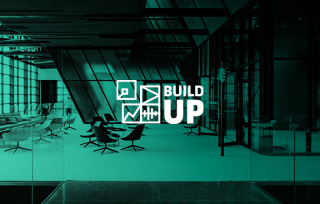 Subscribe to our newsletter
Get the latest news from BNP Paribas Real Estate with BuildUp!