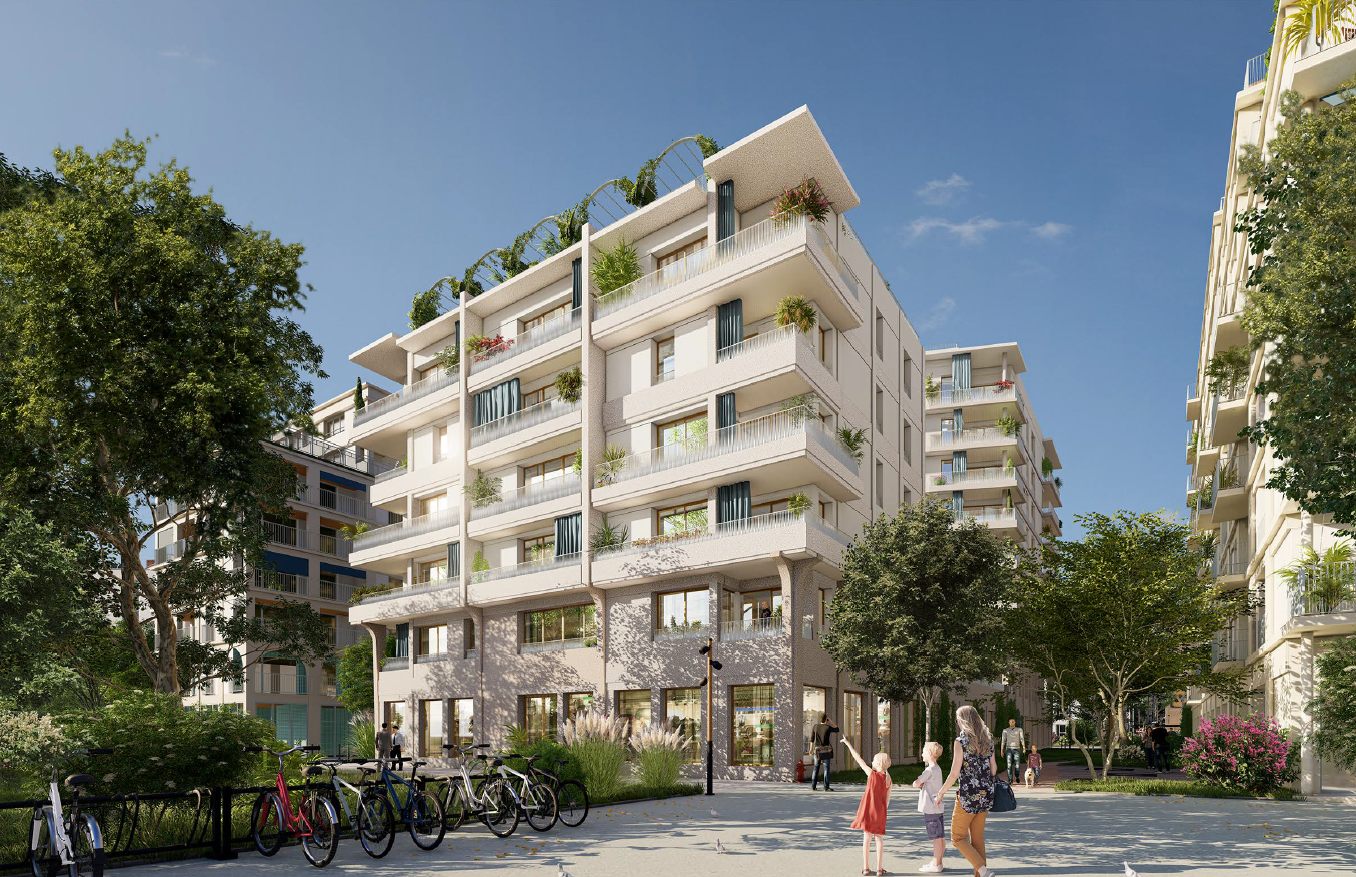 © Lemérou Architecture
BNP Paribas Real Estate Investment Management (REIM) France announced the acquisition of an off-plan residential building located 341 boulevard Jean-Jacques BOSC in Bordeaux (33), on behalf of Danish investor PFA Pension.
The asset is a residential building with a total surface area of 3,800 sqm that will be developed by Marignan and delivered during Q3 2024. It will be composed of 55 flats divided between two buildings with a balanced offer from studio to 5-room apartments to address the needs of young executives and families. The flats will benefit from many outdoor areas such as balconies and patios. 45 parking spaces will also be available and three shops located on the ground floor of the building with a surface area of 600 sqm will complete the asset.
The building is ideally located in the rapidly evolving Euratlantique area in the city of Bordeaux, with a great offer of services easily accessible by foot – the "Cité numérique", shops, post office, pharmacies and schools. It faces the Brascassat public garden that has a children playground and sports facilities. It also gives a simple access to public transportation with the tramway (Line C) that connects to the Bordeaux Saint-Jean TGV station and the city centre of Bordeaux in a few minutes.
In accordance with BNP Paribas REIM's CSR strategy, the asset is certified NF Habitat Excellent (9 stars), which means it will be exemplary in terms of quality of life, respect of the environment and economic performance.
BNP Paribas REIM France acquires this asset on behalf of PFA Pension as part of a new separate account targeting residential buildings in the main cities of France. It follows a first acquisition announced in March of an off-plan residential asset in Saint-Cyr-L'Ecole (78).
"This is the second acquisition made through this mandate and we are very pleased to add a premium asset to this residential portfolio. This transaction highlights our ability to deliver custom-made solutions that match our clients' needs and our commitment to facilitate the access to the living sector. We look forward to keep developing this partnership and close new transactions in the future," comments Guillaume Delattre, CIO BNP Paribas REIM France, Belgium, Luxembourg, Spain and Portugal.
The "Thibierge Notaires" notorial study accompanied BNP Paribas REIM on this operation as well as Artélia for the technical aspects.
Marignan was advised by the "Meyssan & Associés" notorial office.
This transaction was carried out by the agency Fifty's.

PR REIM_PFA-Bordeaux acquisition_100723
PDF - 1.1Mo
International press contacts