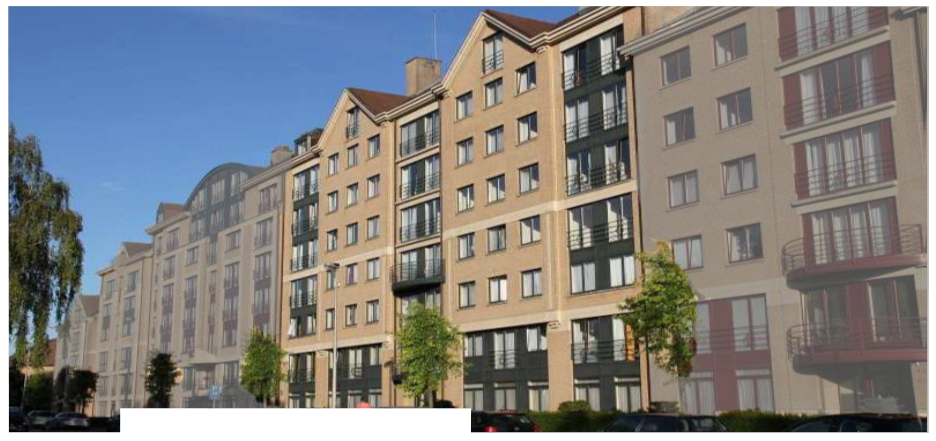 BNP Paribas REIM Belgium has recently acquired, on behalf of AFER PIERRE SC and AFER PIERRE HOLDING BELGIUM SA all the shares of the limited company Konkel properties sa/nv, holding a residential building of some 3 848 sqm, called Opera III. It is located in Brussels and comprises 33 large apartments spread over eight floors.
The property is very well located in Woluwe Saint-Pierre, which is one of the 19 municipalities of the Brussels-Capital Region. This location in the south-east of Brussels is considered one of the most exclusive and greenest residential municipalities in the capital and in Belgium. Located at the edge of the Sonian forest, it conceals many green areas such as Mellaerts ponds, Woluwe park, Parmentier park, promenade of the old railway. It is mostly a well-to-do residential area, which includes the wide, park-lined, Avenue de Tervueren and the numerous embassies located near the Montgomery Square. The property is located a stroll from Stockel, close to shops and to the Woluwe Shopping Centre.
Opera III is currently almost fully occupied and let to a large variety of Belgian and international clients.
Launched at the beginning of 2022, AFER PIERRE SC is an open-ended pan European fund managed by BNP Paribas REIM, offering diversification in most asset classes in Europe. The fund is distributed through unit-linked in Abeille French life-insurance contracts. AFER PIERRE was awarded the SRI (Socially Responsible Investment) Certification and aims to achieve an annualized return of around 4% over a 10-year holding period.
Casper van der Woude, Director Belux for BNP Paribas REIM, comments: "This acquisition highlights BNP Paribas REIM's ability to source investment opportunities on an off-market basis which enables our institutional investors to diversify into other asset classes in the Eurozone. It helps strengthen the fund's portfolio already composed of two office buildings and one residential asset in France and a logistics platform in the Netherlands."
BNP Paribas REIM was advised on this transaction by Allen & Overy, ProGroup, KPMG France and BNP Paribas Real Estate.

PR REIM_Acquisition Konkel Properties_240522
PDF - 677Ko
International press contacts