BNP Paribas Real Estate has been awarded a "Gold" rating with a score of 72/100 for its CSR strategy, by the sustainability rating agency EcoVadis. This score puts BNP Paribas Real Estate in the top 2% of best-rated companies in the real estate sector.
The methodology behind the figure analyses and rates the performance of corporate social responsibility policies, and the consideration they give to environmental and social issues in their businesses. It scores companies according to four themes: Environment, Labour & Human Rights, Ethics and Sustainable Procurement. BNP Paribas Real Estate's strategy was assessed in each of these fields according to its policies, actions and results.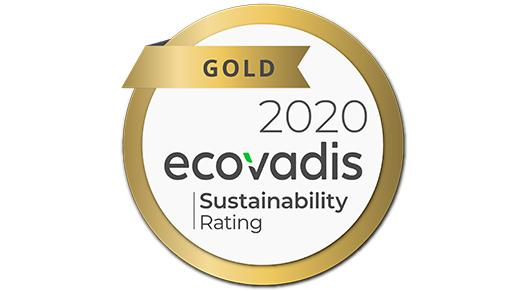 BNP Paribas Real Estate's score of 72/100 was an 8-point increase on 2019, once again earning it a "Gold" rating.
The aim of this assessment is to reduce CSR risks and to encourage BNP Paribas Real Estate to take a responsible approach throughout its business. It shows that BNP Paribas Real Estate is still making progress each year, throughout the deployment of initiatives such as the introduction of its Responsible Procurement Charter (end of 2019) and its Biodiversity policy (2020), which aimed to develop supply chains and sustainable cities, as well as making biodiversity an aspect of all the company's activities.
Catherine Papillon, Head of Sustainable Development and CSR for BNP Paribas Real Estate observes: "We are delighted that EcoVadis has awarded us a "Gold" rating again this year. It highlights the initiatives we have taken this year and encourages us to make an even greater effort to create a more sustainable city. Our stakeholders expect us to have a strong commitment and this is the proof of it".
EcoVadis is a French CSR rating platform created in 2007 that assesses corporate sustainability. It has spent over 10 years creating a global network of over 65,000 companies rated by a team of experts.

BNPPRE - RSE - SCORE ECOVADIS 041120
PDF - 629Ko
International press contacts
Nicolas OBRIST

Amira TAHIROVIC