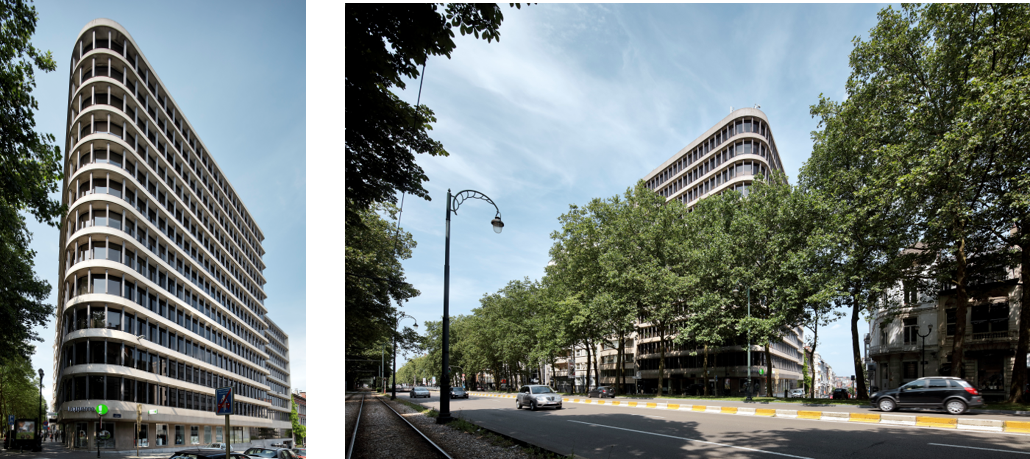 On behalf of its OPCI BNP Paribas Diversipierre, BNP Paribas REIM France has bought a 10,000 m² office building on 250 Avenue Louise, in the heart of Brussels. It is located on one of the most prestigious corners of the Belgian capital, on a thoroughfare with particularly high footfall with both stores and offices, offering it excellent visibility and access to public transport.
Since 2018, Eaglestone has been repositioning the asset to give it a new identity, integrating new digital technologies for the occupiers. In parallel with the refurbishment works, the building has been the subject of a dynamic asset management programme.
This transaction takes place at a time when the building is fully leased and occupied by renowned tenants such as Bureau Van Dijk, belonging to the US group Moody's, as well as the law firm Simon Braun, which is to move in from Q2 2020.
Jean-Maxime Jouis, Head of Fund Management for BNP Paribas REIM France, says: "This marks the first investment in Belgium by BNP Paribas Diversipierre, which was highly impressed by a central location that fits perfectly with its strategy to extend its European portfolio. This acquisition also shows the willingness of BNP Paribas REIM France to help improve the quality of buildings in the very centre of the city".
"We are delighted with this latest deal, which sits neatly with our strategy of targeting assets with high potential. This transaction also demonstrates the continued appeal of the Louise district in the office segment" adds Gaétan Clermont, CEO of Eaglestone.   

The Hype PR
PDF - 787Ko
International press contacts
Nicolas OBRIST

Amira TAHIROVIC - HALILOVIC