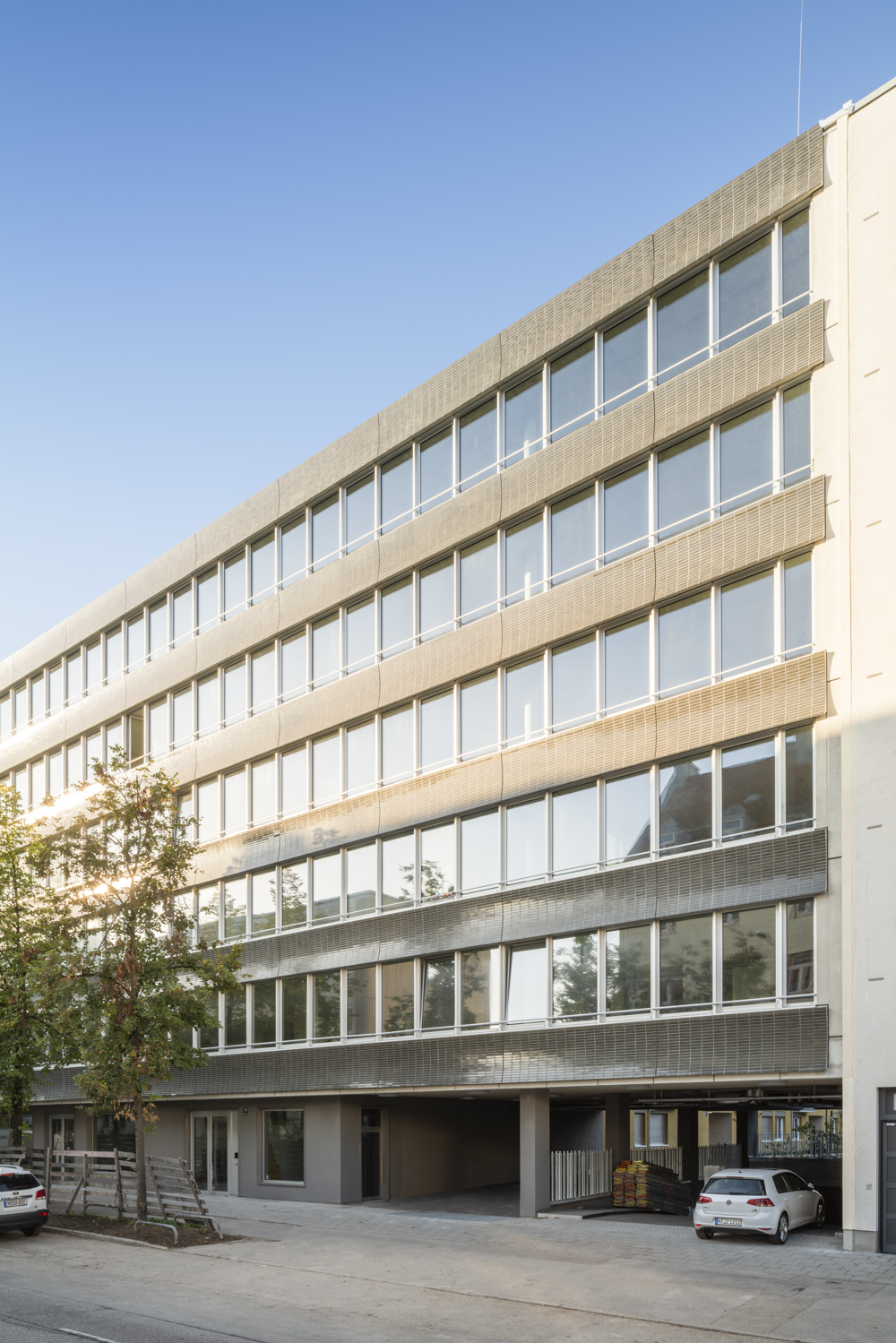 BNP Paribas REIM announces the acquisition of "H.Trium Office", a newly developed office building in Munich, from ISARIA Wohnbau AG. The 4,300 sqm property benefits from an optimal location in the heart of Westend district with excellent transport links and offers modern and flexible rental spaces. Delivered in July 2019, the building is expected to qualify for a BREEAM certification by 2020.
H.Trium Office is located in the Western part of Munich, characterized by a mix of office, retail and residential properties, with excellent transport links and good infrastructure, providing a swift link to all of Munich's urban areas and motorways as well as the airport.
The property is part of a development project undertaken by ISARIA Wohnbau AG which aims to create a modern and green district for living and working in the Bavaria's capital. H.Trium Office will therefore benefit from the repositioning of the whole area after project completion, along with a neighborhood hosting several major companies' headquarters.
In addition, H.Trium Office storeys can be individually and flexibly designed according to tenant's wishes and the building provides a roof-top terrace accessible for all tenants.
"We are proud of this off-market deal in the highly competitive Munich market. The development is located in a district with clear upward potential representing an interesting opportunity for our investors", according to Isabella Chacón Troidl, Chief Investment Officer and Managing Director of BNP Paribas REIM Germany.
Jean-Maxime Jouis, Director in charge of Fund Management at BNP Paribas REIM France, comments: "H.Trium Office is the third acquisition of our dedicated fund Opus Real. We will continue to further invest in Geman top cities and strengthen the position of Opus Real in the German real estate market which offers strong fundamentals and outstanding investment opportunities. In addition, the low vacancy rate in Westend of Munich along with the significant rental increase potential ensure secure cash flows."
The SCPI Opus Real, a French regulated fund dedicated to private clients managed by BNP Paribas REIM France, aims at acquiring a diversified portfolio of mostly commercial real estate in
Germany. In 2018, Opus Real acquired an office building in Bad Homburg and an Ibis hotel located in Munich.
Hogan Lovells (legal advisor) and MasterPlan (technical advisor) advised BNP Paribas REIM.  

PR REIM Opus Real H.Trium
PDF - 543Ko
International press contacts