Future of Retail and Logistic
As consumers' need continue to evolve and new ways of interacting with retail emerge, the way that logistics works is also changing. Adapting to new delivery demands and returns and having to have stock easily available for the consumer, new infrastructures are being constructed. New technology, greater warehouse capacity and a more acute focus on the customer experience are all changing the way that retail and logistics operate.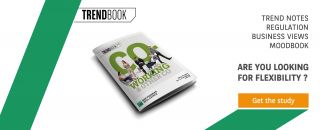 Retailog TrendBook
Download our TrendBook which looks at the relationship between retail and logistics...
Download the TrendBook here...